WetAndPissy
WetAndPissy Review
Overview
Is one of the best pissing porn sites available in the erotic web world and is part of Puffy Network, which includes also WetAndPuffy and WeLikeToSuck. Having a beautiful, glamorous, and very talented cast exhibiting their pissing experience on-screen. Though a pissing fetish might sound a little awkward to some, there are many people who enjoy viewing golden showers on-screen.
Wetandpissy has more than 430+ beautiful models, 870+ pissing fetish videos and more than 24000+ action packed pissing pictures of hot and sexy girls. Undoubtedly, this website hosts the maximum number of videos of pissing porn. Hardcore sex and love-making videos are easily available and can be found anywhere on the Internet but pissing videos are hard to find. Even if one finds some pissing videos, they are of very poor quality and one would feel pissed off, not pissed on.
However WetandPissy offers high-definition (HD) quality videos of very sexy and hot girls exhibiting their naughty and sexy pissing postures. More than 280 hours of such high quality pissing videos attracts enthusiastic users from all over the world and wetandpissy's website caters to the special interests of the users who love watching videos of flowing golden showers.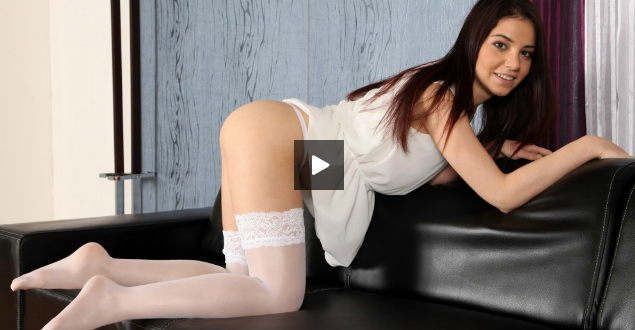 Design and Features
Wetandpissy has very well designed interface. Not only user-friendly, and intuitive but it is also very focussed towards the exclusivity of pissing porn. Very interestingly, no other website offers so many pissing videos of such high quality videos featuring more than 870 hot pissing videos. The home page gallery has pictures of all the models whose pissing videos can be seen on the website.
The landing page has a section called Updates, which allows users to watch the latest and greatest new videos along with their latest photos. When clicking on the Models tab, it provides pictures and details of the models that have participated in the pissing festivities. This section is incredibly hot as the models who are all extremely beautiful, drenched, and hot. The next section Bonus provides links to freebies and bonuses. Which offer additional videos and photos of sensuous models in erotic pissing poses. By clicking on the Contact Us tab WetandPissy, provides a form where users can fill in their email address and or leave a comment in the Input your message box.
Once the user types in the message and submits, the message is delivered to the support team at wetandpissy studio they also respond to users via email. The entire home page is erotically separated by pictures of the models who star in videos shown. Users who visit the Wetandpissy site for the first time are glued at first glance of these pictures and immediately consider becoming member of the website to get the full access to the videos and bonus goods which are exclusive for members.
Girls and Videos
The website wetandpissy attracts numerous users from all over the world. A user who is not yet a member also gets to see previews of videos but there are video duration limits; which restricts the users from viewing the entire video. However a subscriber gets to watch the entire video and also has an option to download the video at their convenience.
Another very important feature that wetandpissy offers, is that the members get access to two other very hot porn websites namely wetandpuffy and weliketosuck. Access to these two sites are absolutely free to subscribers, which is an additional benefit for their subscribers to enjoy. Wetandpissy offers the user to watch all videos securely with high-speed downloads. Another important feature of the website is that, it provides the users with videos which are compatible with Tablets and Mobile devices. For the members, the website also provides exclusive live cams, members also enjoy the exclusive model interviews as well, which is yet another great feature.
Wetandpissy offers a very affordable and pocket-friendly pricing for its members. Other similar websites like Wet&Puffy charge a fortune to provide access to high quality porn but wetandpissy provides lucrative pricing options to its new and existing members. The membership prices offered by wetandpissy are given below:
Of the three WetandPissy's $99 for 180 days full access is indeed very economical and seems to be the most popular package. If a user wants full access for a smaller tenure, then the first option of $19.95 for a 30 days duration would be the best deal. Similar sites offer memberships at a much higher price and the users either shy away from becoming members or only takes a guest tour of the website and never return. But at wetandpissy, even if a user takes a membership for a short duration, the website offers so much that the user ultimately renews their membership with a longer tenure.
Conclusion
If someone is looking for a special porn website, that exhibits hot and sexy models pissing, wetandpissy is the destination, where members get to watch high quality pissing videos. The models are very hot, beautiful, and sexy enough to keep members glued to the website for long periods of time. The website also offers more value for less dollars, members never get bored as they get to watch and download all the new and latest videos every week.
Members come back to the website time and again to view the models pissing and exhibiting their sexy bodies. Wetandpissy is the best in sensational urination available on the web today and there is no doubt about it.
or check some more about WetAndPissy on other good review sites!