PublicAgent
Overview
Are you looking for some wild fun experience that is different enough from most adult and porn site? Because yes, most porn and adult sites are pretty boring now and only serve the same old stuff every single time, so yes we understand you. You want something new and fresh and different in a good way. We know that you're probably tired of the dull old ladies that your porn site is presenting to you all the time, and we heard they are doing it all again. Don't lose hope, PublicAgent is all you need.
PublicAgent is the newest obsession on the internet right now because it has a distinctive approach of fulfilling all your sexual desire and fantasy. It doesn't give you the dull and repetitive storyline and plots, with same old girls; it gives you a totally new perspective on the erotic action that you've been hoping to see. The guy has video camcorder that records all the drama and torrid action; plus a big pile of cash and let's not forget the sweet promise of a modeling career. The girls were convinced right away and agreed to pose provocatively on their underwear. But things heat up when the man demanded more, like sucking his dick, in the bush, with people passing by. The risk is real, but the cash is real too; and to a sexy mom who needs to pay all the bills and tuition, the cash is a big help. So the girls went on to suck the man's big and hard cock, while taking home some cold cash for the family.
What a sweet way to earn a living and possibly the best way to get the hottest girls to bend over naked and let you put your filthy, long and massive rod. Isn't that amazing? Read on as PublicAgent gives you the ride of your life.
Design and Features
PublicAgent has a funky and clean website. It has a vintage feel and a fun look. The layout is neat and easy to understand, no complicated setup or confusing buttons to click. No one will get lost when trying to navigate through the site because the layout design is simple and easy. The buttons are solid and the colors are vivid. It has an oldie look, yet classy and sophisticated, probably because of the white-washed brick wall background, and the splashes of yellow and blue. The lettering is big and the font style is clear and easy to read and see. The overall layout is for all types of users, may you be newbie or internet expert. It is fun and has a bit of comical feel to it, thanks to the sassy graphic at the bottom of the page.
PublicAgent is made of one hundred percent reality videos; real random girls, real scenarios, real stories. The videos and images are mad in HD; everything in the site is made in highest quality so members can really get what they paid for. The videos are displayed in large scale and are given brief description to give a glimpse to members before they click on the videos. Members shouldn't be worried for their privacy because discreetness and security is a top priority of PublicAgent. For any concerns or questions, member can guarantee a 24/7 customer support team on standby. The best part of being a member of PublicAgent is the additional full access to five other websites that offers equally enticing contents, but with unique approach and concept such as FakeTaxi, FemaleAgent and FakeAgent, to name a few. So hurry now and don't waste your time and money on other boring sites on the internet. PublicAgent is you go-to for all things that can make you cum in pleasure.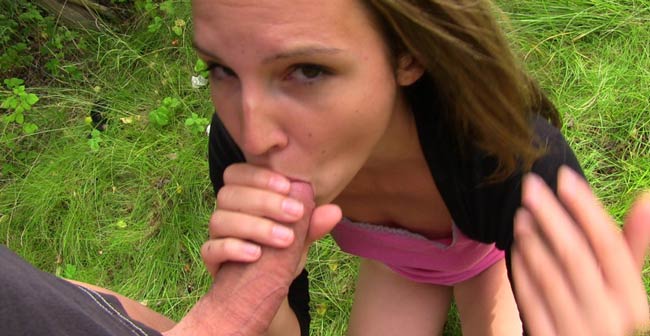 Girls and Videos
Girls from PublicAgent are from different parts of the world. Hotties like sexy brunettes, blonde bombshells, Asian vixens, skinny ladies, yummy and voluptuous girls, cute and slim girls, boobsie ladies, hot lesbians, big-booty mamas, Russian girls and even your plain Jane next door, are all here to join the fun. All types of girls are being offered the lucrative contract, and all of them were actually lured. The scenarios are real, and not made-up, like most adult site where the storyline is cheesy and almost annoying. Normal scenarios like sexy girls chitchatting the café, a slender girl getting her fill of gas from the gasoline station, hot Russian lady talking to her boyfriend on her cellphone, all of these everyday scenarios of girls are made special and extraordinary, for your lusty indulgence.
There is no script made for all the videos, the conversations are spontaneous and impromptu, and the girls are real everyday girls like those you passed by your neighborhood. PublicAgent is unlike any other adult site, because it gives you fresh and new erotic stories, not to mention different lovely girls for each new video. Once a member, you also have the benefit of taking these videos with you anywhere you go, by downloading the mobile app on your phone that lets you enjoy PublicAgent at your convenience.
Conclusion
Let the stunning girls of PublicAgent make you feel aroused and libidinous again. Let the creative, fresh and unscripted stories of PublicAgent make you feel alive and vigorous, to actually do something good for your sex life. Sexed up your relationship, marriage and overall personal life by trying something new and exciting from PublicAgent.
You will be exhilarated, energized and elated by the dangerous and thrilling videos offered to you by PublicAgent, but more importantly you will feel the sexual satisfaction that you've been longing for. Sign up now and take advantage of the perks and exciting treats that await you. Don't settle for cheap and corny porn and adult site; go for the one that will truly give you your time and money's worth. Sign up and be a member now!