PornPros
PornPros Review
Overview
Porn Pros is one of the best porn networks to pay for with 24+ sites included. Did you ever wish that some porn sites would get straight to the point? I mean, really- you don't log on to be teased. You can do that right at home. When you log on, you want to see exactly what you had in mind- and that is sweet, wet pussy. Porn Pros recognizes that and they don't screw around. Just from the front page, you can see that this place is about giving you exactly what you want, when you need it. They deliver hot and ready girls that show you every part of their body, and how much they love sex.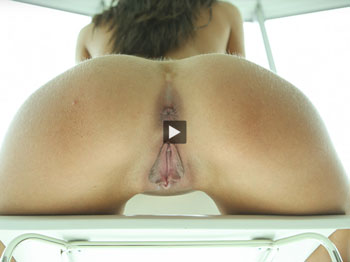 Design and Features
You have to be able to see your porn to enjoy your porn, right? Porn Pros has got you covered. Their videos are not only the ladies and scenes that you'd what you want to see, they are also in high definition and are downloadable. Members enjoy unlimited downloads and streams, and they can even watch in .wmv or .mp4. A man has to have options, right?
Girls and Videos
A good porn site is one where you can quickly find what you are looking for. Otherwise, it is a major waste of time. Porn Pros not only has top quality videos, they also make it easy to find them. You can easily sort your selections by girls, scenes, categories or even top rated. The site has a large network of sites associated with a membership (one of these sites is Tiny4K), and you can even sort by that. With the easy setup, you won't have any problem finding just the thing you are looking for.
Do you like a little story with your sex? Porn Pros blog has you handled with regular behind the scenes updates. Learn a little more about some of the girls, see what happened before they started recording. Maybe even learn a few tricks. Although most guys don't visit a porn site for their blog, this is one you probably would not want to miss.
There is some great action on this site, but one of the best features has to be the different types of porn scenes offered. The site has videos that range from the sexy ex girlfriend, to extremely large breasts and booties. It doesn't matter what you like, you are sure to find it at Porn Pros. On top of that, every scene features a sexy girl (or two), which also come in a large variety. Here you will find blondes, brunettes, college aged, black girls, MILF and even a few sub missives. This is truly professional porn, but the prices will have you doing a double take.
Conclusion
I've had my choice of porn. I've seen a few sites. I can definitely say that Porn Pros is one of the bests! They've got the best variety of girls. While all sexy, they don't all look the same. I can be in the mood for one girl one day and another on the next. They will fill my fantasy. They've got a huge selection of sites, so I don't have to see the same sex scene replayed with different music. They make it easy to find what I've got in mind. Best of all, they have videos that I can download and enjoy whenever I feel the need. This is why I say they deserve of the name professional.
or check some more about PornPros on other good review sites!