MyBDSMGF
Overview
Sticks and stones will definitely not break my bones if it means sticking it into my wet vagina. If you have a thing for watching naughty and bawdy women being disciplined by hot and stiff dominants, MyBDSMgf will give you countless of sex videos and photos featuring raunchy scenes of BDSM. There is something electrifying about women looking submissively defenseless and powerless. These women will get what they deserve for running wild and breaking the rules. Highlighting on some couple's kinky and deviant fetishes, MyBDSMgf provides intimate videos of couples showing off how unconventional but fulfilling their sex sessions are. Even though these videos are taken by some authentic amateurs, the quality of the videos is quite decent. It's not the same quality as to those taken in porn studios, but it is still equally imaginative and creative. You will be shocked by the availability of chains, gags, blindfolds, genital clamps, suspension equipment, collars, spread bars, and other medical restraints that can be used in your BDSM session, like straightjacket and neck braces. MyBDSMgf will surely give you more provocative and refreshing ideas when it comes to BDSM.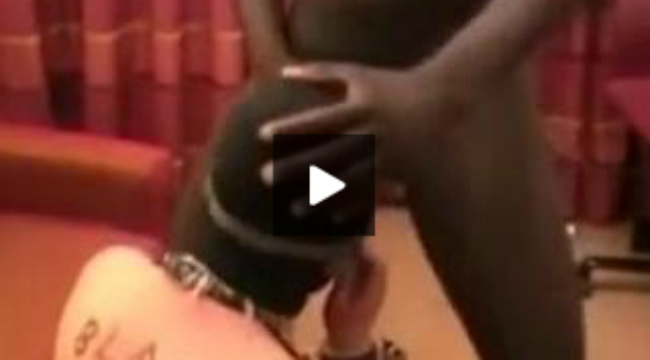 Design and features
Starting with the content warning, I love how they made their future viewers aware of the explicitly of the content that they are about to see. Whenever their viewers feel a little nervous and unsure, they could just press close the tab. However, if they are fully aware of what they are getting themselves into, then feel free to enter the gate of no return because I assure you one thing: you will get hooked with this website! There is no better way to say "Welcome" than to see photos of beautiful girls blindfolded and gagged. If this won't excite you, I don't know what else will. Just like other GF sites, they adapted the classical thumbnail as their website wall. Flashing different BDSM scenes in different thumbnails, spread out across the entire page, this will definitely entice all dominants to subscribe to an exclusive membership. If you need more ideas on how to give your kinky girl a satisfyingly sweet suffering, you can download photos and videos since it is one of the features that MyBDSMgf offers to their members. Also, you can have access to 28 more websites with the same account password get from MyBDSMgf. I would also like to praise MyBDSMgf for their commendable customer service support. Not only is it available around the clock, accessing it is made easy with just one click. The website is also 100% responsive. Thus being said, it will perfectly work with mobile devices such as phones and tablets. You don't have to worry about focusing in or out while browsing on the website on your phone. Since MyBDSMgf is responsive, it will automatically adjust to the screen size of your device without sacrificing the layout and features it possesses. If you are confident enough to submit one of your own videos, feel free to do so. Sharing your home-made BDSM video is possible with the ease of clicking the "Submit" button located at the left side bat the bottom part of the site. Lastly, I like how the website doesn't have unnecessary pop-ups of annoying advertisement. This means that you could straightly focus on watching that hot chick being played with a sex machine while screaming from too much sensation and pleasure she's feeling in her tight pussy.
Girls and videos
These girls are definitely asking for it. They were not tricked into engaging in BDSM, but they willingly submitted themselves to be taken good care of. Using different materials for great performance, I am glad to a huge variety of available BDSM instruments used in the thousands of videos available in the website. The videos just get exciting every time you try and watch a new one. You will get to see more toys, more machines, and more equipment in making that naughty girl learn her lesson. You could see how sorry they are with their actions and completely submit to the consequences of their acts. They would scream, cry, and moan – all for the unbearable pleasure of being rascally fucked in every open hole of their body. The ripping off of clothes and the slight pulling of hair are equally barbaric and provoking. Unleashing your animal instincts without worrying about how defiant and nonconforming your actions are! Indeed, you will never feel freer in your life than being able to express your carnal pleasures through BDSM. There's is also something about the redness of newly spanked skin against a sensitive white skin that will totally give you a hard-on erection. It looks attractive and invigorating. A good spanking would surely tell your girl who is in charge and your girlfriend would love every mark of your hand on her bum. The combination of surprise and the drowning of the smacking sensation is addictive that's why these girls beg to be spanked and to be disciplined. Levels of spanking vary from the different available medium. You can either use your bare hands or choose from the wide variety of handy tools. You will see some of these men rather chose to use whips, rod, ruler, or belt and hear the sweet crisp sound of the material against the soft and delicate asses of these women. And after the sweet agony of discipline, these girls will surely learn their lesson. It's time for the reinforcement that they should experience. You will see men who will take their women in the ass and by surprise. You could just tell by the look on the women's faces and the sound of their moans that they surely loved the element of surprise. These women surely know how to play as the submissive by totally giving up control on their bodies and on their orgasms.
Conclusion
For some people, they may find BDSM too barbaric and savage. However, it is a normal practice for other couples who are bored with the simple vanilla to have a more playful and flavorful sexperience. Getting an account will surely satisfy your cravings for some leather and chain action. Your porn browsing experience would feel better if you indulge and take advantage of the exclusive features only granted among members.
Website no longer updated, take a look at the best bondage pay porn sites!