FlowerPanties
FlowerPanties Review
Overview
As we are all well aware of, porn comes in different genres, situations, and even themes. If you think it could not get any weirder or more normal, think again. Porn has no limitations and no matter what it is you are accustomed to, porn will always find a way to make a parody of that or simply make it as reference. This also means that no matter how outrageous some idea is, you can hand it to porn to make it into something really passionate and entertaining. The best thing is that, there are no judgments to be passed on because in porn, every single thing goes on. They may even spice it up a little bit just to rile you on and keep you interested. Either way, porn remains highly addictive and I am pretty sure not one of us would be ready to give it up anytime soon.
Moving on, let me give you a perfect example of how porn just goes on with various and random themes that really seem to hit the nail. A site that serves as a perfect example is FlowerPanties. Yes, you heard that right. FlowerPanties. The main focus here is, of course, the panties. Quite odd because you would expect a porn site to be all nude and stuff like that – do not worry, you still get that – but this one right here is a unique way of building a porn site.
Launched in late 2005 and currently being managed by Fat Pays, this uncommon and sui generis porn site proves how porn can turn something so normal into something so passionate, erotic, and just plain wonderful. FlowerPanties may sound just as girly as it looks, but it definitely brings out something most porn sites can't.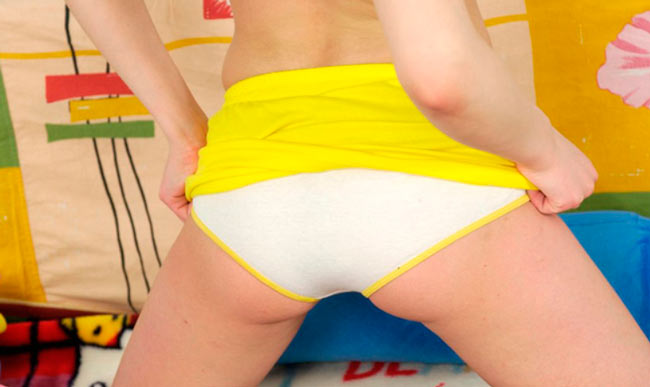 Design and Features
The name it has been given is a tad too girly, so expect FlowerPanties to have a really girly site design. Sure enough, the myriad of pinks is so overwhelming that you would think this was some site devoted to feminism. Joking aside, the theme that the makers liked to get across is certainly well met as they have made sure that the site remained true to its nature. Here you will see the pink background greatly complimented by the site's use of white and black fonts amidst the flowery patterns that revolve around it. The girly theme perfectly flatters the site's genre so I see nothing wrong with that.
I will also have you know that despite the many features the site has, you would have to be a member to be able to gain access to all of these. This would mean filling up a form and choosing from a bunch of payment plans. It is necessary because this one here is a pay site and their content is exclusive, meaning, you will not be able to find any of the content here anywhere else. Aside from the exclusivity of things around here, you get tons of other features that will surely make your journey here worth remembering.
The navigation the site offers its members is top notch and easily understandable. The user interface is really user-friendly and very simple to comprehend. If it is the site arrangement you are worried about, then worry no more, because they certainly have it organized to the hilt so that they could give you a more wonderful and neat experience. In addition, FlowerPanties has a myriad of activities in here that you will surely enjoy.
There are around 400+ photo sets present as of the moment and each of them contain about 80 to 100 photos inside that are all in high resolution. High resolution would mean clear and crisp photos in a 1024 x 728 dimension. These photo sets can be downloaded in zip files or saved individually, or just watched in your browser via slideshow. The site has a pretty useful sorting and filtering option when looking for your desired videos. You may also use the advanced search bar that can be found in the site. A pagination link is also available when you just feel like browsing around, without any particular type of content in mind.
There is a model index that would give you enough information about your favorite ladies but that is not the only thing it is good for; it is also the best place to find all the videos that each of these girls star in. It does not take a genius to decipher what else it does, once you click on each of the respective girls' profiles, you will be prompted to a page where you can access all the corresponding scenes they are in. Aside from that, you will be glad to know that along with your FlowerPanties membership, you are entitled to access 15 other bonus sites for free. 
Girls and Videos
FlowerPanties is a great source of hot and gorgeous ladies who engage in solo scenes such as masturbating and some sex toy playing. Sure enough, you get to see plenty of ladies clad in cute panties, and then later on having to remove them so they could experience pleasure themselves. Get ready to get tempted and seduced by beautiful ladies who have different ethnicities. The choices are amazingly vast and the scenes are really good.
Unfortunately, there are no streaming options and formats but you do get to download all the scenes in various formats and it still comes up really high definition. You can have them in MP4, MPEG, or WMV. Either way, you get at least 1920 x 1080 in pixel resolution. Yes, it is that amazing! The older ones may come in a more lower spec but they are still pretty decent to watch. There is no download limit and you will be happy to know that there are also tons of bonus content to add to almost 200+ videos. 
Conclusion
Although the updates have just begun to speed up, I am totally recommending this site to all of you who have a panty fetish. Not only that, if it is gorgeous girls you seek and the dirty deeds they do in front of the camera, FlowerPanties is definitely for you. Here, you get great quality, great quantity, and an even greater experience.