BigBlackAndWhite
BigBlackAndWhite Review
Overview
It is a fantasy for many to watch interracial sex, especially between African-American men and white women. They have this wild type of sex wherein the African-American men will stretch the white women and make their massive cocks fit right in their tight, wet pussy holes. BigBlackandWhite is the site that features white women having sex with African-American men only; there are definitely no white men involved, they feature sex scenes as well for they have threesomes, foursomes, gangbangs and more. They also only feature white women who know how to handle big black cocks and they feature African American men who are well-build and are gifted with massive man meats.
BigBlackandWhite is the site that features white women having sex with African-American men only; there are definitely no white men involved. They also only feature white women who know how to handle big black cocks and they feature African-American men who are well-built and are gifted with massive man meats.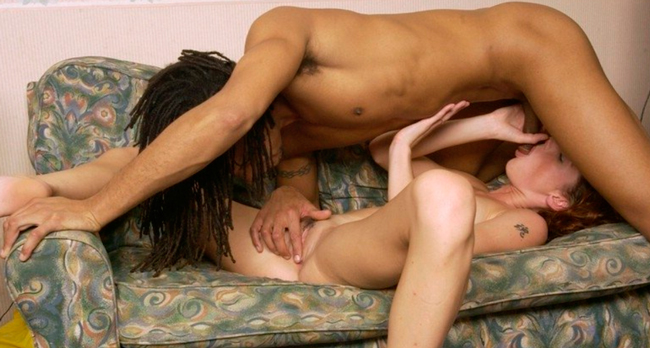 Design and Features
Once you open the site you will see a warning that says "Black cocks only, white boys keep out" and it will immediately give you an idea about what this site's niche is. They have high resolution pictures of white women holding big, long black cocks and they placed it at the middle of the site, it also shows a collage of scenes from their videos and they made it as their wallpaper which further excites the members and visitors of the site.
Once you sigh up you will have access to thousands of high definition videos, we are talking about 500 plus GB of high-quality clips and all of them are available in WMV and FLV formats which make them ready to transfer to your devices. You will also be able to view and download about 100,000 high-resolution pictures, they come in ZIP files to make the downloads easier and faster. They also have about 360 plus GB of bonus clips, cams, photos and more that are also available for viewing and download.
You can also access 20 other sites that are on their network and you can keep your password, which means you don't need to create 20 separate accounts and this is very convenient for the subscribers. Some of the other sites of the network are SquirterGirls, WAMGirls, ILoveSmallTits, WackMyMeat, HairyArms, JustRightHeight, FriedRiceFuckers, CumLovers and much more. The site has a link to their helpdesk or customer service and it is found at the bottom most part of the page, you can call them anytime and they are ready to answer your questions and to help you with any concern that you may have about your subscription or about the service.
Girls and Videos
In one video it showed a threesome that involved the gorgeous white model named Jenna Ivory; the video started with her talking to two African American men on the streets and asking them both to have sex with her. The men were surprised by how carefree she was in asking for a threesome but they agreed and they went straight to one of the black guy's house. It then showed them sitting with her on the couch, both of them made her spread her legs as they rubbed her pussy over her pink underwear, she then immediately grabbed both of their cocks, one was on the right while one was on the left and it startled both of them. They kissed her shoulders and squeezed her breasts over her purple top, then moved her pink underwear to the side revealing her hairless pussy, both of them rubbed it and played with it while she continued rubbing and grabbing both of their cocks over their sweat pants; they then made her stand up and turn around showing the camera her perfect, white round ass, they slapped it and kissed it. The both of them stood up and removed her top, they took her bra off and they took each breast into their mouth, the man on right kissed her passionately while the man on the left kissed her neck and sucked her nipples.
The next scene then showed her kneeling in between them with both of their cocks on her hands, she then took turns in giving them a blowjob while they reached down to squeeze her breasts and fix her hair, the man on the right then grabbed her head and made her suck him throat deep as she gave the man on the left a handjob, the man on the left did the same thing and even thrust his hip so that he could go deeper into her mouth. The man on the right sat on the couch and made the white woman go on all fours, making her kneel while she continued sucking his cock and as her ass was up in air the man on the left inserted his giant cock into her pussy from behind making her gasp from the size and the length. He then started pounding her from behind making her moan so much that it became difficult for her to give the other one a blowjob, but as her pussy got used to the massive size she continued sucking the other man's cock. The man on the couch grabbed her and made her ride him, while the other man sat beside them so that she could give him a blowjob while she rode the massive man meat of the other one, she kept on gasping from the size of his black man meat that she took control in order to be able to adjust to the size and the pace, the other man then grabbed her head and made her deep throat him, which made her gag. The men then took turns into making her ride them and suck them and the video ended with her kneeling on the floor and the both of them jacking off, and minutes later they released their cum on her face. This is just an example of the kind of model and video that they have on the site, they have the steamiest interracial sex scenes.
Conclusion
If you are a fan of fit African-American men stretching the tight, hairless pussy of gorgeous and sexy white women then you will surely enjoy the videos of this site. BigBlackandWhite updates their contents regularly so you can watch fresh and new videos everyday.
or check some more about BigBlackAndWhite on other good review sites!