WTFPass
WTFPass Porn Review
Introduction
To be honest, WTF Pass was not something I was familiar with until recently. But while searching for different types of porn sites I run into this one and it made me wondering why I haven't heard it earlier. So now I will try to give you my opinion about it, and what are my first impressions. As soon as you enter WTF Pass's homepage you will be able to see 16 latest scenes that were uploaded which is very good, that is something that most of us are looking for when we first enter to a specific network. Homepage looks nice but what really upset me is that they don't have a search button, Come on? Really? Fix that! I will get back to it later. On top menu you can find all sections this porn website contains such as Girls, Scenes, Wtf Sites and Join Now. This network offers you 11 different sites for the price of 1. Most popular porn sites included in WTF Pass network are The Art Porn, Meet Suck & Fuck, Dolls Porn and Pickup Fuck.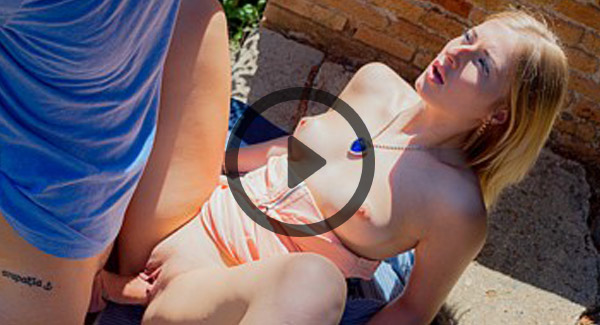 WTF Porn Discount
When joining this network you will have four membership options to choose from. This is one of the best porn pay sites, and WTF Pass membership's price are:
1-day trial for $1 which gives you the right to view all of the pictures and first 5 minutes of each video.
$34.95 Special WTF PASS Discount! $19.95 for 30 days access that gives you option for unlimited downloads and access to all of their 11 porn sites.
90-days access for $59.95 which also gives you unlimited downloads and full access.
1-year membership for $7.5/month for full access and unlimited downloads. It's a little cheaper option in comparing to other networks so it can be said that this network is targeting for long-term members.
Pros
This network really has some good things, and the best one for sure is HD quality of videos. Also, here you can find about 1700+ different sex scenes, over 500 girls, and just over 1000 hours of HD videos. This network contains amateur girls mostly, so I guess you never heard for them but it's big chance that you will, at least for some of them. You can view them in alphabetic order, most popular (number of votes), top rated and by date they were added. Most relevant category is by number of votes and here you can find some pretty girls like: Tiffany (#1), Marta, Megan, and Logan. These girls are about 20 years old, and all of them are looking to enter some bigger market. This porn network gives them a chance to do that. So if you like beautiful, natural and young girls, you are on the right place. On this network you also have a section with Boys, but they are not so popular as the girls.
Yes, there are 174 guys here but the most popular one has only 4 votes. Their section is also on the top of the page, so you can check them easily if you want to. Also most of the scenes have free porn trailer, so you can see what they are about. This xxx network probably has most downloading options that I've seen so far, more that 25 different options are available. Scenes are available in 3k resolution. Each scene is followed by its photo gallery and they can be downloaded as zip file which is something what we all used to see. What is also very good is the effort the guys at WTF Pass are putting into each video, descriptions are very well written.
Cons
As I said earlier, no search button, is something unacceptable for this kind of porn networks. Since the website looks really nice, only thing that comes to my mind is that they did it on purpose, so you need to look through all of their scenes or girls, depending on what are you looking for, to find what interests you. WTF Pass includes 11 different porn sites but some of them were recently born, so Meet, Suck and Fuck40 scenes each. By clicking on "scenes" you can see when was some scene added. But if you decide to search through some of 11 sites they have, it's not possible to see date of upload.
Conclusion
I really enjoyed exploring the WTF porn network. Even though I noticed some minor negative sides, it's not something that should stop you from joining. Because their main focus is amateur porn, you can not expect to see hundreds of videos each day. But they are doing their job the best way they can, and you're going to enjoy in every visit. If you like cutie, beautiful and natural amateur girls, than this is the right place for you.
Get your WTFPASS $1 Trial