StepmomVideos
StepmomVideos Review
Overview
It is said that the first impression lasts a lifetime. Others say that one should not judge a book by its cover. Whichever side of the fence you are standing on, you will have to admit that StepMomVideos is pretty interesting right off of the bat. 
As porn has started to become more mainstream and accepted in society, with porn stars getting better paying contracts and being treated with a lot more respect, there has been a surge in porn that caters to specific fetishes and kinks. StepMomVideos can be said to stand out simply because it deals with stepmom fetish as given in the URL of the site. A first impression that one would get from this is that the site is gutsy to be sure and it is not afraid to create content that will push the boundaries of porn and actually give porn watchers something new and exciting to sink their teeth into.
However, does the site live up to the potential implied by its name? There are many things that one has to take into account before deciding whether or not a website is good. Two of the main things are the layout of the website and the quality of the web design, and the others thing is the content. One cannot exist without the other, so both of these aspects shall be analysed and discussed in detail below.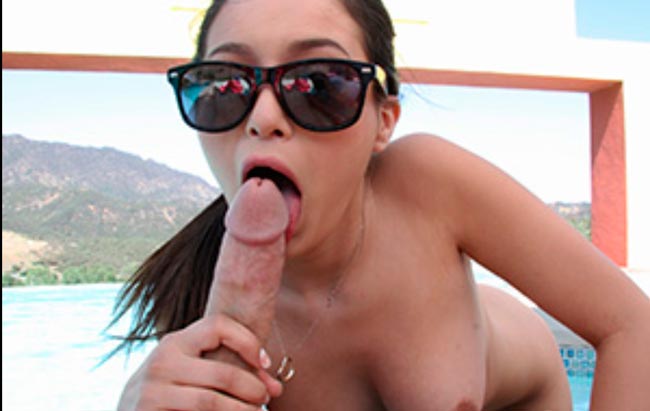 Design and Features
When you open up the site, you will feel like your first impression was not wrong at all. Everything has been laid out in a way that makes it easier for you to get to where you need to go. There are suggestions for videos set within a sleek-looking grey and black colour scheme, and there are a lot of things that are surrounding the videos that seem to give them a very prominent position in the overall design of the page.
If you are interested in subscribing to the site, there is a button in the top right corner that will allow you to do just that. You will not have to look around for hours trying to find a place where you can pay to access the high-quality porn that you are looking for, as the button is highly visible and easy to use. Once you go to the payment page, you will see that there are a lot of options that you can choose from, each of which seems to provide their own benefits. If you are just looking to see what the site has to offer before committing to anything long term, you would be well served by taking a one-day trial. It only costs a minuscule amount to sign up for the trial, and after paying up you will be able to watch as much porn as you want to watch for the next twenty-four hours. This is more than enough time to figure out whether or not this site is for you. If you decide that paying for this site is a good idea, you will find it very easy to upgrade your subscription. Subscribing for an entire month enables you to save some money instead of just paying for a new subscription every single day, and you can upgrade your subscription with the click of a single button, it's just that easy! There is also an annual subscription available that will allow you to save even more money by buying a long subscription in one go.
However, how are you going to decide whether or not this site is worth a long term investment? Well, you are probably going to base your decision on the content. Is the content that this site offers worth your hard earned money? Several factors go into this, and all of them will be thoroughly examined in the next section.
Girls and Videos
Content quality is very important. Without good quality content, it is impossible to run a good porn website. However, what is it that makes porn good? Well, first of all, you are going to want porn that is correctly advertised. The porn on StepMomVideos provides just what it promises and then some, and the videos are shot in very high quality, so this is ticked off in the list right off the bat.
From MILFs seducing hot hunks to indulging in threesome porn, teaching sexy chicks the art of seducing boys and dominating girls in teaching them the art of exploring and enjoying a woman's body. You would definitely agree with me that there is something unique about watching MILF porn, because, at some point in time, you would have been attracted to a sexy mom and fantasised making love to her. The fun part of watching porn on this site is the threesome porn, involving a dominant MILF, teaching a hot, sexy chick how to make love to a guy.
Overall, you will find videos of very high quality and varied in nature. The consistency of girls and videos stands out prominently on the website. While the videos are not uploaded as regularly as is done in most of the other sites, I feel it is a good thing. The creators of this website obviously favour quality over quantity and have worked pretty hard to make sure to maintain the high-quality standards they have set for themselves.
Conclusion
This site truly has a lot to offer someone that is looking for some new porn to watch, especially in the MILF genre. Spending money on StepMomVideos is a great idea because it will handle pretty much all of your porn needs, but you don't have to take the word of this review. Take a trial for a single day, it wouldn't cost you much, and find out for yourself just how great a site this really is! After spending a single day on this site, you would agree with me that you will not find any other site like this on the Internet. Sit back, and enjoy watching sexy moms bring you to orgasms.
Get your StepmomVideos Discount
or check some more about StepmomVideos on other good review sites!