PrismZips
PrismZips Review
Overview
A great softcore porn site, PrismZips offers you some of the sexiest nude models capturing them on camera in the most seductive and provocative poses. There are four models gracing this amazing site, and each chick is so awesome that you will want to jerk-off the moment they start stripping down to their beautiful birthday suits.
We understand that you love to watch porn because you want to see bitches like these strip naked, play with their breasts and nipples, spread their legs and insert objects and dildos or spread their assholes to invade them with butt-plugs. Irrespective of the kind of sexy and kinky activities these sluts are engaged in, watching them play in softcore and hardcore porn videos has no parallel, and your masturbation sessions will see a marked enhancement. So, if you are keen to know more about this amazing porn site, we request you to stay with the review we've presented below, and know more about how this amazing site will improve your strong ejaculations sessions by leaps and bounds.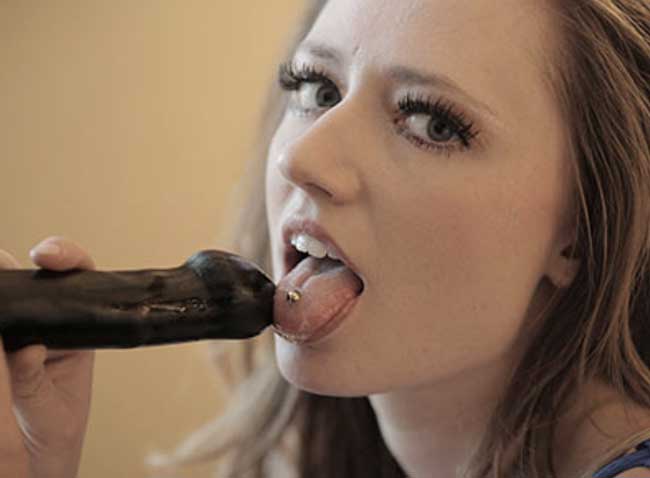 Design and Features
The first section of this review focuses on the design and features of PrismZips. In this section, we shall cover the overall layout of the site, the kind of contents it presents, and the ease with which you can navigate through the site. Trust us, PrismZips is one of the most beautifully designed sites, which is so user-friendly, that you will be drawn to it even when you aren't thinking of jerking-off.
So, let's first understand what PrismZips offers you. The homepage is a beauty that you will not want to miss out on. There is a scrolling slideshow that runs in a loop, and shows the latest PrismZips scenes. The slideshow covers Lily, Kyle Cole, Bella Quinn, and Hayden Ryan. On the slideshow, you will find a couple of links, one which gives you the details, while the other link takes you to the purchase page, from where you can purchase this set.
Each slide in the slideshow gives an indication of the number of photos in the photo sets and the number of videos. Invariably, all of them have only one video to enjoy but come with over 90 photos in each set. On clicking the link Details, you are taken to a new page, where you are will find the title of the photo and video set, the name of the pornstar featured, the runtime of the video and its resolution, the number of images in the set and their resolution and the total size of the entire zip file that you will be downloading, when you purchase it. The details page also includes a link to buy these videos.
On this page, you can also briefly explore the zip, which includes four photographs of the pornstar. What makes these four photos special is that the sensual parts are covered with a bright light including a halo, and this applies to the nipples and pussy. When you see this, you will be enticed to click the Buy Now button, because you want to watch these sluts totally naked, as they play with their nipples and insert dildos into their pink cunts.
As mentioned earlier, there are four models who grace this amazing site and each is sexier than the other. You will not know whom to prefer and whom not to. Each bitch has a dedicated porn site, and you can explore more about these sluts on their respective sites.
Before we proceed to the next section where we will describe more about the sluts and the videos and photosets, let us check out the affordability of PrismZips. PrismZips is available in two plans, a two-day non-recurring plan and a quarterly non-recurring plan. The quarterly plan is more than sufficient for you to explore this site thoroughly, and download all the photos and videos that you want. And you can watch them at leisure, in the comfort of your homes whenever you want. 
Girls and Videos
Let's get to that aspect of PrismZips which you've been waiting for all this while, and that's the girls and videos that PrismZips offers you. As mentioned earlier, four exquisitely sexy bitches grace this awesome site, and each one of them is a sex goddess. One look at them in their birthday suit and you will fantasize about fucking them in your bedrooms.
Let's start with their faces, for the face is the first thing you will be drawn to, and you will love those lovely expressions they give you when they are horny. Lily has hazel eyes and a very seductive smile. You will want to huddle with her, give her a tight hug, feeling her awesome breasts touching your chest, and kiss her in the most romantic way.
Kylie has dark and expressive eyes and her smooth eye movements will truly seduce you. Bella Quinn is a hot and busty Brazilian with dark hair and tanned skin, that will make you go crazy, especially when she strips naked. And, finally there's Hayden Ryan, the dark haired American chick who can set the temperatures soaring with her killer looks.
If these are the kind of sluts you have, imagine when they are naked, showing off their awesome bodies in full glory. Your dick will only need an excuse to come out of your trousers, and feel the fresh air blowing against it. The sluts have amazing breasts, and you will love to fondle them every night. Suck the nipples, and they will moan in ecstasy. Pink cunts eagerly wait for your dick, while asses love to be invaded. Their mouths are ever ready to suck cocks, give a blowjob and take a warm creampie. 
Conclusion
Time to conclude this review. You must be quite excited with the prospect of watching these exquisite pornstars strip and play for you in front of the camera. This exquisite porn site offers you a head mix of both softcore and hardcore scenes, with the sluts stripping and playing with themselves in various places. The pleasure and satisfaction that these sluts exhibit is immensely arresting, and you will want to watch them every night till you drop down exhausted. Without much ado, buy your favourite videos, now!