OyeLoca
OyeLoca Review
Overview
Oye Loca is one of the best latina porn sites to pay for. Just by its name you can see that we are going to talk about most attractive latina porn stars in the business. Oye Loca is one of the largest porn networks that contains only one type of porn stars, so on one hand, it has limited potential for expanding but on the other hand, keeps quality at very high level. But, as I will discuss about it later, even their potential is limited, they are growing even slower than that.
To be honest, when I first enter their website I was shocked, in a negative way. I just entered in bad timing, latest upload was from something I personally do not like. That was just the first picture, after that I had chance to enjoy in Latina beauties. Entire homepage itself looks really nice and simple, so it's a good thing to know you will not have any problem exploring this network. Everything except homepage is for members only. But as you first enter the website, you will see everything that can make impact on your decision of joining the network. You have general information about entire content (scenes, girls, hours), benefits for members and also to see some pictures of Latina girls, just to become curious.
Oye Loca is part of Team Skeet network, that contains 20 niches such as Teen Curves, Anal Euro, Self Desire, Step Siblings and other interesting niches worth of visiting. Most of their porn videos are in HD and can be downloaded in multiple formats. If you are a fan of hardcore, than this is the right place for you – Latina girls are enjoying hardcore much more than others.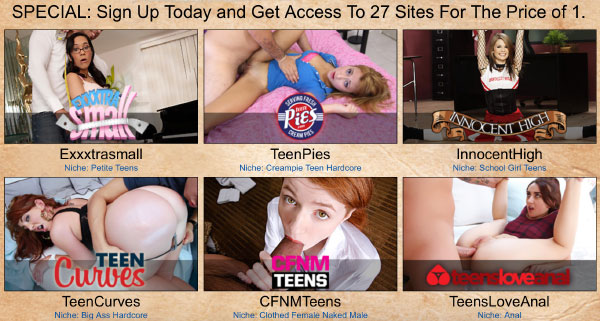 Design and Features
Oye Loca is the first adult site I ran into that requires payment for any additional steps. They pay a lot of attention to their members so by joining their adult network you will have several benefits such as: 20 porn websites, 7 uploads per week, Unlimited Downloads, over 1000 porn stars and 1300 scenes and much more. Every possible benefit you imagine can be gained with their membership. They are offering several different options, starting from trial membership.
Girls and Videos
This network contains over 1000 latina girls, from amateur to some that are now most popular in business. Since this network started working in 2007, they don't have too much videos of lower quality but they started out slow. Just a few uploads per month it really didn't promise to exist until now. But they are here and we are all glad they are. Considering how much scenes they have (over 1300 scenes = 600+ hours) they have one of the largest porn picture gallery in the business – over 50000 pictures all sorted in galleries and available for downloading as a zip file. Average length of scene is 30 minutes, which is amazing, and it's followed by gallery that contains up to 300 pictures. Each video has very good information (everything that's important for some scene is provided). When it comes to network stars it's worth to mention.
There are not too many negatives about this network. Biggest complain could be their slow pace growth, but if we have in mind that in the past couple of years they uploaded just several scenes per month and now that number is 7 per week we need to say they are getting better in that regard.
Conclusion
Overall Oye Loca is very good Latina network that is really worth to visit. I bet sure you already watched some of the best Latinas in business. So imagine you have the chance to choose among 1000 of them. Oye Loca met all of mine expectation so they deserve 9/10 in comparing to their direct competition – other Latina networks. If you ask for my advice, I'm suggesting you start with 1-month membership, you will have enough time to explore everything, so staying any further depends how you like their offer. But you definitely need to join it. Since there is definitely still room for improvement for this network to become great, I will pay attention to see what are this guys are going to do in the future. I wish them luck.