NaughtyBi
NaughtyBi Review
Overview
Nothing can beat teamwork. It is also the same with sex. When watching porn, nothing is more arousing than seeing the actors and actresses actively please one another. If this kind of sight pleases you more than anything else, it is best if you check out Naughty Bi. Naughty Bi is an exclusive porn site that was launched in February 2013. This site belongs to the Bisexual niche. Speaking of bisexual, you get to see a large bunch of team players in the contents of this site. What does this mean? This means that you can actually find a lot of group sex videos where the models don't mind even an ounce if they switch partners from one another.
The membership fee of the site is just affordable. With just a little amount, you can already have access to exclusive and high-quality bisexual videos that you couldn't find anywhere else. There are also bonus sites that come along with your membership. These sites make up a big collection of fetish galleries that you could happily choose from every time you want to watch a different theme. These sites come from the Crazy Fetish Pass and the ExtremeMoviePass network. With these two networks combined, you surely wouldn't run out of videos to watch. Aside from the bonus sites, there are also live chats and some other bonus footage. The site is also updating weekly so brace yourself for more dirty action every week!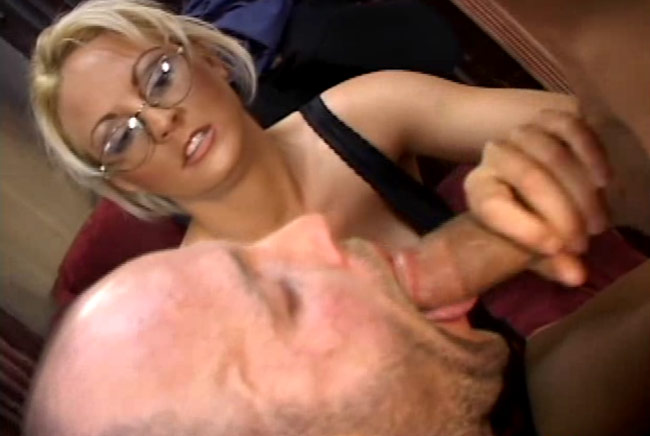 Design and Features
When it comes to the design of the page, I would say that Naughty Bi has some personality on their site. It is unlike some other effortless porn sites where all you can see are plain texts and videos. Naughty Bi has a good web design with some great selections of font styles and colours. It is artistically made from its header and all the way to how they present their videos in the gallery. So for the header, you can see a collage of wild scenes from their videos. There are also captions which would give you an idea of what to expect from the site's contents. If you are not yet signed in, you'll notice a flashing sign which says "Get Instant Access Now" and by that, you surely wouldn't waste another minute from not signing up.
For the video gallery section, each video has a description or a summary that you can read first before you pick a video to watch. There are also some thumbnails taken from selected scenes from the video. Moreover, each video also goes along with titles. The watchers can also rate the videos they've seen and can save their favourite ones in the designated section of the site. Unfortunately, if you want to get to know more of the actors and actresses are featured in each video, you cannot do so because the site doesn't have a model's index. Moving on to the contents of the site, you cannot expect a wide bunch of videos from Naughty Bi since it only has around 90 scenes in its gallery. For the quality of the videos, the highest resolution that you can get is only 852×480 with a bitrate speed of 5000k or more. However, this resolution is only available for the downloadable videos. For the in browser or flash videos, you can only get a maximum of 640×480 for the resolution. However, for the older videos, the resolution is not that high compared to the newer videos. The average length of the videos is 30 minutes long. Take note that Naughty Bi is only intended for video contents. Therefore, there are no erotic photo galleries in its content section aside from the thumbnails that come along with the video title and description. However, you can just easily hop into another porn site if you want some bonus galleries. Part of these bonus sites are Fetish Transformation, Spandex Porn, Nylon World and a lot more fetish sites to choose from.
Girls and Videos
The girls featured in the videos are Latinas. Not only the girls but the boys as well. There is a mixture of professional and amateur porn stars that you can see from the videos. Most of the models that I noticed are black. There are black pussies and black cocks. There are also some girls that have huge breasts while some are just average.
I think the most dominating combination is the two guys and one girl combination. There are also foursomes with two guys and two girls. Furthermore, all of these videos really provide some hardcore bisexual action. There are videos where you can find synchronised threesomes— one girl is sucking dick while one guy licks her pussy and the other guy gets an anal. In some videos, you can also see some girls wearing a strap-on penis to fuck a hot guy from behind. There are also scenes where you'll find a guy and a girl sharing the same cock. My favourite foursome was the video which features a Brazilian bombshell along with 3 other men. The Brazilian chick first sucked each of these lucky guy's hard and erected cocks before she goes for dog style sex and the other guys fucking each other's anal.
Conclusion
If you're not used to seeing a guy sucking other man's dick, or a woman licking other guy's balls while being fucked from behind, you might need to think twice before watching the videos from this site. But if bisexual sex is your thing, I can guarantee that this site really offers great content, great models and great quality videos. One moment you want to suck one's genitalia and the next thing you know, you just want to get penetrated. But if you could do both, it would be such a relief right? Naughty Bi really offers hardcore adult entertainment contents that would make you forget your gender preference. Hence, you won't regret becoming a member.
or check some more about NaughtyBi on other good review sites!