LatinWildParties
LatinWildParties Review
Overview
When we think of women from Latin countries, an image of a tall, glamorous, slim, suntanned and smiling lady comes into mind. Their foreign accents, mesmerising hips and inviting eyes to send us electric chills down to our nether regions, letting our imaginations run wild with freedom. What most people don't imagine is these lovely ladies are more than just eye candy. These lovely Latinas are ready to party with anyone they come across from dusk until dawn.
When the crowds got bigger, LatinWildParties decided to host a shindig of their own, showcasing the fact that these Latina ladies are more than capable of performing a few freaky dance moves to their foreign or local guests. Their hot and sexy gatherings have earned them as one of the most trusted and reliable sources for a glimpse of the party scene in exotic Latin countries such as Brazil, Columbia, Argentina, Venezuela and Mexico, just to name a few. The unadulterated and uncensored videos of how hot and heavy these naughty Latinas get when the perfect music and equally horny partners get them right in the mood for some sexy lovin'.
Their exclusively wild parties have even been dubbed as the Latin equivalent of Mardi Gras. Before viewing any of their videos, members should prepare some heavy duty Ibuprofen because your head is gonna spin from the dazzling display these hotties that are willing to show.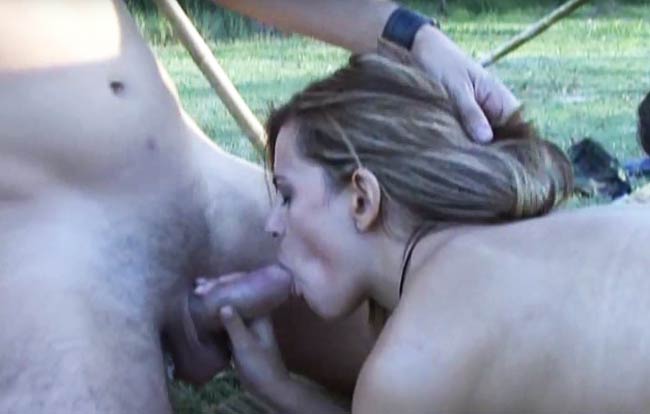 Design and Features
The overall design of the website is simple, sensible and the most important of them all, accessible. Everything a registered member needs is neatly kept in one neat row. After all, this is an adult video viewing website, not a personal social media place! But LatinWildParties offers more than just streaming adult videos online. The services offered to registered members includes online streaming of videos, galleries of the different parties attended or hosted, webcam shows, downloading the videos in both high definitions as well as lower resolutions for mobile devices like phones or tablets. Do not worry about the quality of the video or compatibility when you download them on your device. They're not only made for the computer, they're meant to be put on your mobile devices whether it's a phone, tablet, Android or iOs, LatinWildParties has got you covered.
Registered member will also enjoy bonus contents such as access to at least 80 of their sister sites as well as access to exclusive galleries. If you like a particular video but don't have the capacity to stream or download at the moment, you can simply save it as one of your Favourites. You can view or download the saved links in the "Your Favourites" tab and go on about your business. Members need not worry about when something new is coming or uploading, they can easily view the "Next Updates" tab when a new video will be uploaded, along with some steamy previews of next week's eye candy. Safety is no issue for registered members since LatinWildParties takes pride in keeping the privacy of their members. When purchasing the membership, their names won't even show up on your bank statement, putting the registered member's worries of getting found out or caught at ease.
Girls and Videos
Enjoy watching both Latin and mixed raced women mingling, drinking, dancing, grinding and showing everyone how they party hard down in the South. LatinWildParties offers a wide variety of videos that cater to your personal preferences. The majority of the videos are filmed in exotic and tropical locations in high definition. Most of the women are engaged in group intercourse (also called an "Orgy") with men, but other women are inclined to get in on the fun.
There are a few categories to pick from, but the most popular choice among them is a couple of ladies out on their Spring Break and having the time of their lives in the shores of white sandy beaches. They are then invited by the male models to a private party where they can do more than clubbing on the beach. The ladies are then taken to these spacious or luxurious rooms where they partake in an Orgy that consists of at least three or four people. These ladies are skimpily-clad and are ready to peel their clothes from the heat their aroused bodies are producing.
If the idea of close-quartered sex scenes doesn't get your motor running, maybe "On-Stage" performances will get you fast and furious. On-Stage performances are where hired female and male dancers do a variety of acts such as ladies doing pole dances and men picking women from the audience for sensual lap dances. These On-Stage performances are a crowd favourite since the performers are willing to pick someone from the audience and pleasure them on stage, for everyone to see. The added voyeurism gets their adrenaline running and making their performance so hard and hot, your computer or mobile device will melt. LatinWildParties boasts at least 30,000 sexy videos, you favourite list is about to get t incredibly long.
Conclusion
The service is superior, comparable to the list of other paid membership sites, the videos are of top quality, the website can be easily navigated, you can download videos and images in maximum resolution, as well as access to the bonus content such as their 80 sister sites. All these things are available to you when you become a member of LatinWildParties.
With the benefits of being a member mention, I haven't even gotten the chance to talk about 30,000 videos of how wild these women get! It's almost like the popular Mardi Gras, the big differences are you don't need to throw plastic beads for a brief flash of their supply chests. You simply have to click and they'll show you how their voluptuous bodies can take your insatiable cravings and leave you completely satisfied.