Hot60Club
Hot60Club Review
Overview
Some of the greatest scenes that feature sexy mature porn are featured on Hot60Club. This site is part of the Channel 69 network and it focuses heavily on granny sex. You can see some good looking mature women getting boned hard by fresh cocks, just like they were pros.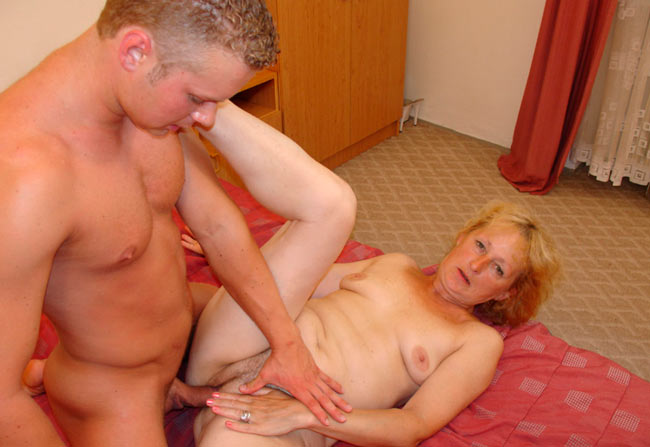 Design and Features
The website is centered on mature content and of a very specific type. It's all about grannies having all their bucket list of fantasies fulfilled by the stiff cocks of athletic males with a mature fetish. Therefore, there is no need for a search feature since there's only one thing to be seen. Some of the best-looking models are on display on the top banner and some are presented in scenes accompanied by pictures, and a short bio or scene description. All photos can be seen but there is also some content that requires a flash player to be installed.
Everyone can download a WMV preview but only members can watch these women get fucked for 30 minutes uninterrupted. There are 3 major membership plans apart from the 3-day trial. A monthly recurring plan, a 3-month plan, and a 6-month plan can be purchased from anywhere in the world except Europe. From there only the trial and monthly plan are available. This all comes with access to 19 more sites with similar mature content. So, if you ever get tired of diversity or just want to watch only a specific type of sex, any of those extra sites with mature content should satisfy your needs.
Girls and Videos
These ladies may be aged but they can still spread they legs quite well. Depending on what you like, you'll find shave pussies and hairy pussies. Let's face it, probably most members are in it for the messy stuff. Regardless, you can find anything from the gray hair to blondes, brunettes, and redheads. Most women try to look their best because after all, they're filming in very high quality. Expect to see huge tits. Some may be a bit saggy but after a few years, it's just what happens and it is what makes the fetish what it is. For newcomers or people just curious about the granny sex genre, this is the perfect place. Alongside the natural models, there are quite a few that have body enhancements and treatments done that shave off at least 20 years. If you never thought grannies could be hot, you could not have been more wrong.
Members can enjoy all the videos in a WMV format. Unlimited downloads are available for all membership plans, including the trial. Seeing grannies open up for black dicks or sucking on long dongs has never been more satisfying. Almost all of the scenes seem to have been shot indoors, so don't expect any hardcore action on the front lawn. The models don't have any inhibitions and they even sport sexy lingerie. There is no reason not to look your best at any point in your life, and the models on Hot60Club certainly go out of their way to look amazing on camera. It's also impressive how long some of these dudes last. As you can imagine, after a few decades of sexual experimentation, a woman really knows how to make a man cum.
Conclusion
This has to be one of the best collections of granny xxx scenes. Seeing regular and interracial content in the same place and in this genre makes it worthwhile. The bonus sites and the unlimited downloads also improve the overall quality of the website. It's also nice to see multiple membership plans available.
or check some more about Hot60Club on other good review sites!