HentaiPros
HentaiPros Review
Overview
Hentai Pros is one of the freshest and hottest adult Asian cartoon porn sites. One that updates on the regular with quality content, that is also both uncensored and in high definition. Featuring the most explicit, mature, and creative XXX scenes, this website will take you the most nostalgic throwback to the days when the only porn available on the internet was Hentai.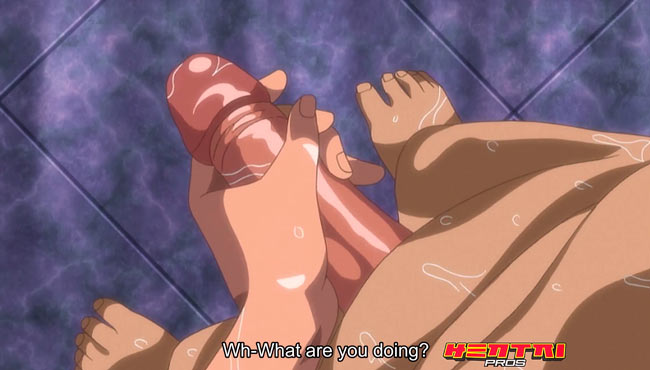 Design and Features
As the name implies, Hentai Pros is the only professional adult website that specializes in a unique sub-genre of Japanese animation. Liking Hentai is a personal preference that began in my prior years, I admit I lived in the era when the internet was still those prepaid cards and waiting after midnight scores you some "free hours", and that was the time I discovered Hentai.
This adult cartoon website brings backs those memories, but this time they are in high definition, weekly updates, mobile compatible, and if you are a Premium Member, unlimited streaming and downloading. If you remember old style cartoons, they were low, grainy video quality with random plot lines. Hentai Pros dedicate themselves to make only high definition content with some refreshing storyline to go with it. If you're not comfortable viewing this on the computer or on large screens, then viewing them on mobile devices such as tablets and smartphone is no problem. I tested this out on my outdated LG G3 and my wife's equally prehistoric iPhone 5s, and both devices were able to play this with no problems. I have yet to test it out on a tablet, but if it can play on a phone, it can work on something with a bigger screen.
I did not discover this until I wanted to download a certain video on the website, but unless you are a Premium member, you cannot freely download their videos. I was a little worried because based on personal experience, I know it takes a time to make and animate videos. My worries were laid to rest once I noticed they update on a weekly basis, usually on late Sunday evenings, which is cool because it's a definite cure for my Monday blues! If you are not ready to commit or would like a more in-depth view, why not sign up for Trial Membership? For a buck, Trial Membership allows you browse the website, and view one video before it prompts you to sign up for membership.
Girls and Videos
The girls may not be real women, but several of their personalities and traits are similar to Japanese women, which is being a little bit shy, nerdy and of course, they happen to be virgins who fondly masturbate. This type of personality seems to be common with Hentai, however, there are some rather strong-will femdom types of women, but I'll leave that for you to discover.
Since the girls here are cartoons and not real people, the lack of Model Index is forgivable. In lieu of a Model Index page is their "Categories" page where they have 27 flavors to cater to your personal fetishes such as Ahegao, Anal, Blowjob, Creampie, and Gang Bang, just to name a few. There are a couple of offices and fantasy themed videos, which I personally am fond of. Now I did not discover this until I played a video, but the language and audio are all in Japanese, but no worries, since they come with subtitles. I am also happy to report that these videos are 100% uncensored! The mere fact that they have uncensored videos is a total game changer, it sets them apart from the other Hentai websites out there, which happens to be not a lot!
Since the vast majority of the videos feature the shy nerdy girls, then you should get ready to see these cute and innocent chicks with their nice pink-nippled tits and clean-shaven pussies to pop up on your screen as they moan in unbridled pleasure. As I was browsing for more videos, I didn't spot any picture galleries, personally, that is not a problem with me since I'm really here for the videos. As of writing this, there are at least 70 videos uploaded, averaging from 20 to 30 minutes long. If you want to view the videos online but are worried about any lags in the video, then you can rest assured that it won't happen. To ensure the videos are kept in the highest quality possible, the embedded flash player will both preserve that quality and make the videos load faster which is quite convenient.
Conclusion
My overall viewing experience with Hentai Pros has both been a blast from the past and a glance of a beautiful beginning of the future. My verdict is pretty clear, but I would like to review what Hentai Pros has to offer. Their videos are in high definition, update frequently on a weekly basis, their videos and website is compatible for mobile viewing. If you are a Premium Member, the unlimited streaming and downloading is a huge bonus because you can have all the videos you want with no extra charge. The cool feature that impressed me the most was their uncensored videos, which I still cannot believe exist since they are so hard to find.
The girls are nothing short of perfect, the video collection is slowly building up and the overall experience is seamless. I would definitely recommend Hentai Pros, especially if you have old roommates who keep pestering you for some adult cartoons. Additionally, I would recommend this to married couples who want to watch porn together. Based on personal experience, we were innocently watching and 10 minutes into the action, we started copying what they were doing. Talk about a win-win situation!
or check some more about HentaiPros on other good review sites!