FuckThoseMoms
FuckThoseMoms Review
Overview
It's time to review one of the most famous porn pay sites that is based on one of the most favorite category in the porn industry today – Moms (Milf, Mature, you name it). Every single one of us had fantasies about banging hot older ladies, and that's what should lead you to this site. It's always hard to relay just on one area, but that's what these guys are doing, so let's see how they are doing. Fuck Those Moms is a relatively new website, it was launched in the August of 2010 and it is a part of Czech Superstars network that consists of 6 different sites. So, all these amazing ladies are originally from Czech Republic (one of the hottest European ladies).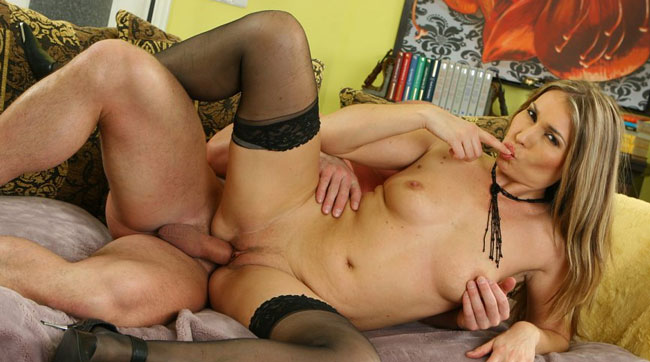 Design and Features
The entire network is uploading videos every day, but on this specific site, you will find one new video per week. Currently there are over 100 scenes, and all of those scenes are followed with photo sets (200 photos per set). Videos are available for download at 720p HD ( 3200k, MP4 format) or they can be watched online using Flash. These specifications are for newest videos, older videos can have lower quality. All videos can be found on homepage, but you need to be a member for viewing any content.
There is also model section, where you can find all of these gorgeous ladies and the number of scenes where they are appearing. They are sorted by names, and that's the only way you can look for them, you can't see which one is most favorite or top rated but since there is not too many of them, that's not a big issue. I need to mention that website is well designed, it's easy to navigate, and everything can be easily found (model section still needs small improvement). The quality of content, and content itself are something they most relay on, and you should definitely check them out. Let's see what's the price for all of this.
Girls and Videos
Like I said earlier, FuckThoseMoms is one of six websites on Czech Superstars network. So by joining one of their sites, you will actually have an access to all others as well and I like that, especially since those are six sites with hot Czech girls (All Those Moms, Fuck Those Chicks, Bang My Boobies are some of what they are offering). Entire network consists of over 1100 videos and 1200 photo sets, and those numbers are increasing every week because of number of updates they are giving to you. What will you get from FuckThoseMoms if you decide to join them? You will be able to see one new episode each week, have the chance to download in HD it or watch online and see 200 new pictures for each episode (you can download them as zip pack). Since you can't view anything if you are not a member they made one short compilation of scenes, so you can see what to expect.
Unlike some other porn networks, here you have only 2 membership plans available. You can choose from
You can also select in which currency you want to see price list (USD, EUR, GBP, CAD, AUD and JPY are available). Payment can be completed with credit card (Visa, Master, Discover), eCheck (USA only) or by telephone billing (also only in USA).
Conclusion
Content – There's not too much to discuss about this, we all love hot moms and those European are hot, definitely. It was the right choice for these guys to start something like this. Content itself deserves to be here, and that's one of their advantages, but content count is low and that needs to be said.
Quality – All videos are in HD! That's a big plus for this network.
Pictures – Each video has its own photo gallery with 200 HQ pictures that can be downloaded one by one, or as zip pack.
Models – You will be amazed with all those gorgeous ladies that are on this site.
6 Porn Sites Pass – Joining this site also includes membership on all other sites from Czech Superstars network. Six sites for the price of one doesn't seems like a bad deal.