CzechFirstVideo
CzechFirstVideo Review
Overview
Porn can become very generic. There is a lot of formulaic porn out there; a lot of it has been done repeatedly so many times that it does get a little boring after a point. They ask the usual questions while the girl is either sitting on a chair or a couch then pretends to get comfortable enough to fuck and that's it. I am not saying that it isn't hot to watch. But it is overdone quite a bit. Which is why CzechFirstVideo feels like a breath of fresh air. Usually the initial part of these kinds of videos where the meeting and the makeup happens is usually cut completely but not in the case of these videos. The Videos at CzechFirstVideo do something completely different compared to the videos that you usually see.
A crewmember brings the model to the place where the video is going to be shot. Here she gets her makeup done for the video ad after all the necessary preparations are done, she then goes for a shower. She must be specific about the way she showers because her makeup is already done and she can't really afford to mess it up.
So, the whole question game beings from the start when they meet and it continues throughout this process. Thus, by the time the model is ready to start with the fucking, you know so much about her than you would have ever otherwise. And she starts there definitely is no stopping her. Sure, there are times when she is uncertain and apprehensive but that is the whole point of it, isn't it? This is the first video and you can't expect her to behave like it is her tenth. This entire series gives you all the first videos of these Czech hotties that you have always wanted to get your hands on. They have really attempted to pull off something different from all the usual stuff out there and they have done a real fine job at it. I am sure you are intrigued enough to know more.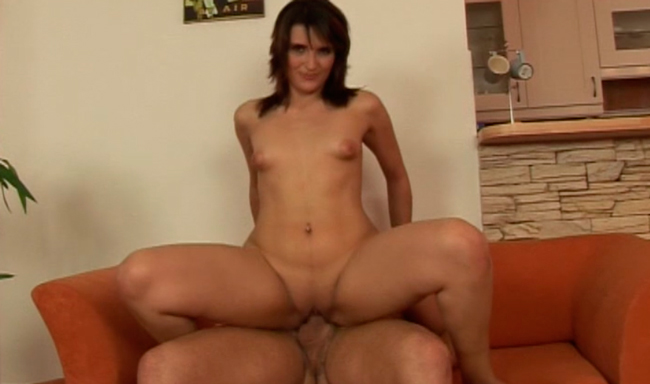 Design and Features
One of the great things about this website is the way it has been designed. The makers of the website really knew what they wanted and stuck to it. They have kept the website as clean and uncluttered as the possibly could. Most other porn websites have flashy sites, which make them look loud. But this website is an absolute pleasure to the eyes. They have gone with the idea of letting the content take the center stage here. They couldn't have made a better judgment. With just a great color scheme they have managed to make the website look sophisticated and fancy. The colors that have been used on this website are the black color for the main background and a deep navy blue for some part of the top page. Even though these colors are dark they still manage to look attractive. There is also a little bit of color pop, which is given by the nice shade of pink that they have used in some areas.
The layout of the website is also brilliantly designed. What they have done is that they have kept the tour page of the website their main page. So even the members must go to this web page to the first login. There are links to the various parts of the website as tabs on the page. All the videos have been placed on the website on the black background. Every film has its own space on the website and there are photos depicting what happens in the video so you know exactly what you are in for. You don't have to go through the video to know what the video holds. Overall, they have done a standup job with designing and organizing the website.
Girls and Videos
The videos that have been shot on this website are very aesthetically appealing with high production value with brilliant direction too. All the videos are in high definition and they can either be downloaded in a mp4 format or they can be streamed online on the flash player that is embedded on the website. There are around 36 videos that you can view on this website, each has an average running time of about 60 minutes. They also offer you access to their 30 other websites which have niche content like MILF, real life couples, natural titties etc. so you essentially get access to 31 websites at the price of just one website. Isn't that the best deal ever?
Let's talk about all the women that this website must offer to you. These women are Czechoslovakian and as you know they are known to be the hottest women in the world. And today I found out that all these women, even though they are doing their first porn video are skillful and do not look out of place at all. They really know what they are doing and you know that they know that they are extremely good at what they do. Once the initial apprehension ebbs out, they get nasty and adventurous. They have such fantastic bodies with round tight asses that you would want to keep pounding on all night long. And their boobs are just firm and perky. You will want to keep sucking on them all night long. And their pink tight pussies are so wet and moist that they take all these monster cocks with absolute ease. As you can tell by the expressions on their face that they really love getting pounded into.
Conclusion
This website really knows what they are doing and they know that they have discovered a new genre in porn. It's kinky to watch these extremely hot women going at it in their very first video through all the doubt and everything. I must say that this website is worth spending your hard-earned money for a lifetime of pleasure.