CzechSnooper
Overview
Did you ever think about snooping around, trying to catch your neighbors do some really kinky stuff? How about filming them? Yes, I know that voyeurism can be really fun and exciting, especially arousing, so I have to share this site that I have found, called Czech Snooper. In its pages you will find girls and guys of Czech origins do kinky stuff in different places, and this one guy will catch them all on camera, unaware and deep into their sex.
Design and Features
This is a very simple site, designed in a way that will attract you, yet not take your eyes off the real deal with any needless eye candy. I love that when you open the home page, you get to see a sliding image of some of the scenes that the guy has captured, and they are in a very good resolution, too. Below are the other previews, along with their descriptions, which summarize the action in them pretty nicely. The actual videos are in a special section, reserved for members, only, where you can get by joining, that is, following the simple guidelines that the site has. The members' area is sorted, with filters and a search bar, so that you can get to the videos you like really quickly. The site has absolutely no lag, and you can load as many videos at one time, and you can go about and surf the pages on your mobile devices, as you would be blessed with good optimization and customer service.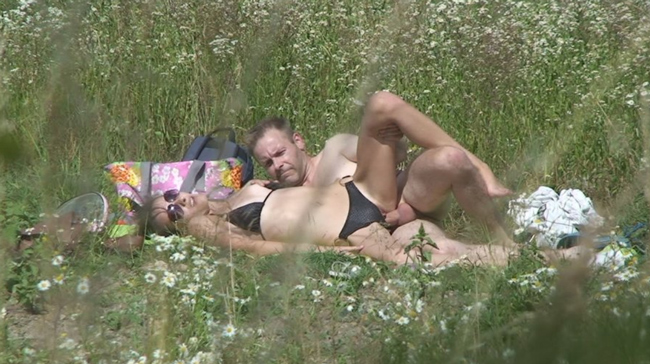 Girls and Videos
That will excite you, as you will get to see raw, uncensored action, of such a sort that is arousing, yet very specific and emotional, sometimes. The people in the videos are not aware that they are being filmed, and with such a case, you are exposed to action which is every bit as real as it could be. People love having sex in public parks, on beaches, in toilets, even, not to mention the back alleys, the scout camps, too. Yes, scouts can be really kinky, but how about that couple in the toilet? They stopped for a quick break which turned out to go on for more than 20 minutes. In their time, the girl gave the guy a blowjob, she handled him very nicely, and then she laid down on the toilet, and let her man penetrate her until she was satisfied. She would of course jerk him off and blow him until he would explode, and would then eat up his cum. This is just one of the many videos that the site has, and they are updated daily. Yes, every day a new kinky video, would you believe it? That is great, especially having in mind that the videos are in a high resolution, too. But, if you should happen to join, you would get access to over 30 sites for the one. The password gets you access to a lot of great porn, and for the price of one, which is very cheap, too.
Conclusion
If you like porn, and you are a fan of voyeurism, then this site is the one for you, and you should definitely consider joining, because you would get yourself a premium deal that includes 30 more sites, and content that will keep on pleasing you, day after day. Czech Snooper is a site that opens a gate to many more, yet by itself it is enough to keep any person happy.
Get your CzechSnooper Discount