BubbleButtTeachers
BubbleButtTeachers Review
Overview
A true fan of porn knows when to go to a good site and join it, especially if that good site has so many sexy girls for you to see. It gets even better when the sexy girls are actually teachers, in other words, milfs, that love eating the cum off the cocks of their guys.
The name of the site is BubbleButtTeachers, and among its pages, you will find a lot of hardcore fucking, as well as some bonus content, especially if you join. There are some surprises in store, too, for the members, as the site never fails to bring something new to the table.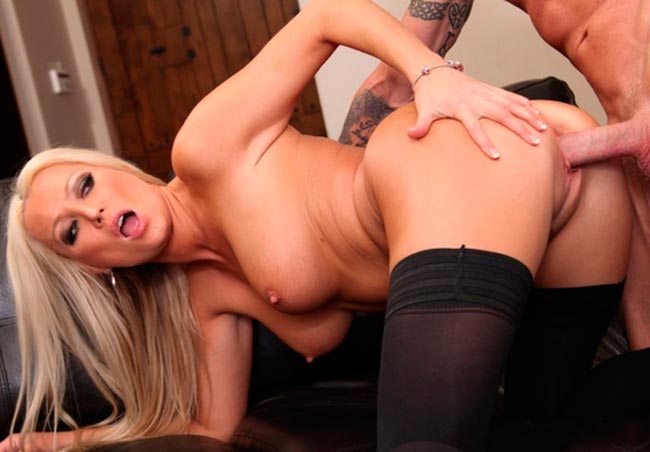 Design and Features
As you can see as soon as you get to the home page, this site has a lot to show you, starting from the page itself. There are many things to be noticed there, but you can start with the background, which is actually a blackboard, and one where you get to see many hot drawings, done in chalk. They are there to inspire and support the action that you are going to see.
With the background being as inspirational as it is, you can only wonder what the rest of the site looks like, and it looks great, especially if you take a look at the top of the page, as you will find a nice big image there, showing the content from the site. Below, you can find individual previews of the videos, each bringing you a new, special girl, as well as a preview sample from the full feature video. The descriptions also help you to understand the content better, that is, to get aroused more.
What I also found to be amazing, is that you have great bandwidth on the site, meaning that all the content that you can load, you will be able to, and without lag, too. The site also has a working mobile version, which helps you to load the content wherever you may happen to be at the moment.
Girls and Videos
This site is full of hot women, and luckily, it has great sorting options, so finding and viewing the hot women is no trouble at all. They love to fuck, and they love to seduce, so the action looks really amazing, and what I also love about the site is that they love to eat the cum, and all the close ups make it really so that you can see the facials in a very good way.
The quality of the videos is understandably good, but what I also like, is that every video lasts for 35 minutes and that you can stream or download them. There are over 25 videos, with more being added regularly. You can have them in the WMV or MPEG format. The photos come in the ZIP format if you want to download them, and the site has over 1500 of them.
There is more, as the site allows you access to over 15 other sites in the network, all of which have different content, and you get them with the membership. You can also download as many videos and photos as you like, from the other sites.
Conclusion
There is a lot to be seen here, and as a viewer, you should just go to this site, and enjoy every bit of the content that you get, and you get a lot. If you are a fan of MILFs and like them as teachers, then this is the perfect site for you. They have so much content, that you will not be leaving it anytime soon, so go and give BubbleButtTeachers a visit.
"The site is no more online. We suggest you to visit JP TEACHER"
or check some more about BubbleButtTeachers on other good review sites!