BlacksOnBlondes
Overview
Nominated for three AVN awards, Blacks On Blondes is one of the best porn pay sites that has deemed itself worthy as being not only one of the best porn sites around, but also the premier network for interracial porn. Blacks On Blondes has been around since 1996, and has been continuously growing ever since its debut. With 16 years of updates and counting, it continues to become one of the most updated sites around.
If that service doesn't speak for itself, the perhaps the media will. Along with the three AVN nominations, one of those being Best Interracial of 2013, Blacks On Blondes is also the home to many well-known pornstars and familiar faces. You are sure to see your favorites engaging in hardcore, interracial action.
Design and Features
Becoming a member to Blacks On Blondes could possibly be one of the most rewarding memberships around. With fresh, weekly updates of interracial porn and 22 porn sites offered by DogFart Network, Blacks On Blondes members have tons of black porn content right at the tips of their fingers. Something that many porn sites have yet to integrate is functions for mobile devices.
This adult interracial website enables members to enjoy all their content with smartphones, tablets, and other mobile devices. With nearly-endless content available for HD streaming and download for all sorts of devices, Blacks On Blondes has proven itself to be one of the most user-friendly porn sites available. Other than traditional videos, Blacks On Blondes also offers tons of HD porn pictures available for enjoyment as well. With that heavy amount of media available, joining Blacks On Blondes has one of the best offers around. Not to mention, members also are granted full access to the neighboring sites on the Dogfart Network, which boasts the famous lesbian site: Zebra Girls.
There is also a customer support center that will make sure each and every customer is at a level of maximum satisfaction. Do you feel like you deserve a shot at stardom? Are you feeling cocky? Blacks On Blondes also allows users to submit their own pictures to the database. Participants who have what the site is looking for has a chance to travel to Los Angles and possibly star in Blacks On Blondes.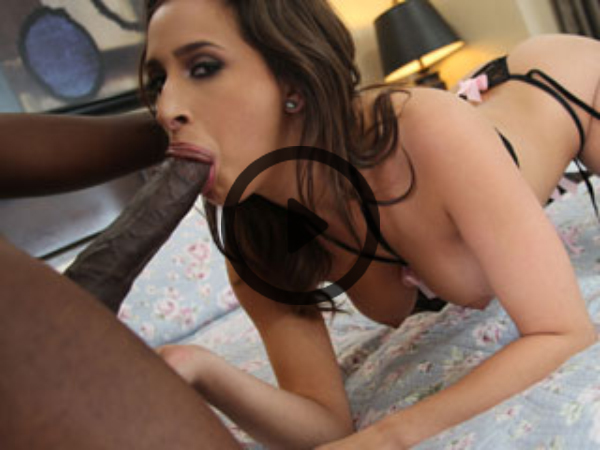 Girls and Videos
When someone becomes a member at Blacks On Blondes, they also become a member to the Dogfart Network absolutely free. Joining membership carries over to the associated sites, so purchasing one membership can turn into twenty-two. The Dogfart Network is the number network for interracial porn and other specialties. Are you someone who cannot get enough interracial porn? If so, then this is the network for you.
There are other multiple sites similar to Blacks On Blondes on the Dogfart Network. Some of these include Interracial Blowbang, Blacks on Cougars, and Glory Hole. All of these sites are included with the purchase of a membership to any of the associated sites and all contain high definition videos and photos. Despite the off-putting name, the Dogfart Network is one of the best interracial porn networks one could join. You can laugh at the name all you want, but don't knock it until you try it. Speaking of which, Blacks On Blondes has some of the best membership programs around.
Conclusion
Becoming a member at Blacks On Blondes is far easier than one could possibly imagine. Not only that, but the payment options have tons of customization features that make it easy to pay in a way that fits you best. So let's say that you want to see what all the buzz is about, but you don't feel like paying for an entire membership.
If's that's the case, there's good news for you. If you want to peep in and test the waters a bit, Blacks On Blondes offers a 2 day membership trial for only $0.99. This package plan is highly recommended for new viewers who aren't quite ready to make a committed payment. If you like what you see, there are more long-term membership packages as well. A 1 month membership is only $29.99. So let's say you really like what you see, and you want even more of the best hardcore, interracial porn around. Blacks On Blondes also offers a membership program of 3 months for $19.99 a month. Looking for an even better deal? Look no further. The best deal Blacks On Blondes offers is a 12 months program for only $9.99 a month! So what if you've found the membership program that best suits you, but have no idea how to pay? The payment plans are one of the most lenient around. They include a variety of credit card plans, payments through a checking account, EU debit for European countries, and direct pay EU for all of Europe.
With payment plans as customizable as the ones found on Blacks On Blondes, it is easy to find the plan that best suits you. Blacks On Blondes has the customer as the top priority, so they do their best to help you help yourself to the vast collection of interracial porn. If you are someone who thoroughly enjoys hardcore, interracial porn that pushes adult entertainment to its limits, this is the site for you. Stop wasting time at all the other paysites that claim to be the best. Join the biggest and the best at Blacks On Blondes.
2 day trial $1.99
1 month membership $29.99
3 month membership $19.99 a month
1 year membership $9.99/month with a special BlacksOnBlondes Discount
Get your BlacksOnBlondes Discount
or check some more about BlacksOnBlondes on other good review sites!