ZebraGirls
Overview
Whether you're a guy or a girl, you can't deny that lesbians are beyond sexy. Lesbian porn is easily some of the hottest porn on the internet today and there are many sites offering it, but none can live up to ZebraGirls. ZebraGirls isn't a site where you're going to go watch zebras in their natural habitats, but instead where you'll get to watch hot, interracial girl-on-girl action at your desire.
ZebraGirls has a lot of offers and can easily beat out competitors. While this is a site you'll need to pay to access, it is well worth subscribing to, as you'll get to watch tons of videos with tight pussies, big tits and horny lesbians fucking each other.
Design and Features
Joining ZebraGirls will be one of the best things you've ever done. The website is easy to navigate and has tons of HD videos featuring today's hottest porn stars. There are also plenty of homemade amateur videos featuring hot, young lesbians and some seasoned veterans of porn as well.
The site features sexy lesbians, including Olivia Winters, Trina Michaels and Jada Fire, as well as a plethora of others as well. You'll won't see much petting or passionate kissing on the site, as these babes go harder than most men. The lesbians on ZebraGirls enjoy vaginal and anal fuckings and dildos, vibrators and strap ons are the regular tools of the trade. You'll see plenty of big titted girls, fucking into exhaustion and finishing all hot and sweaty.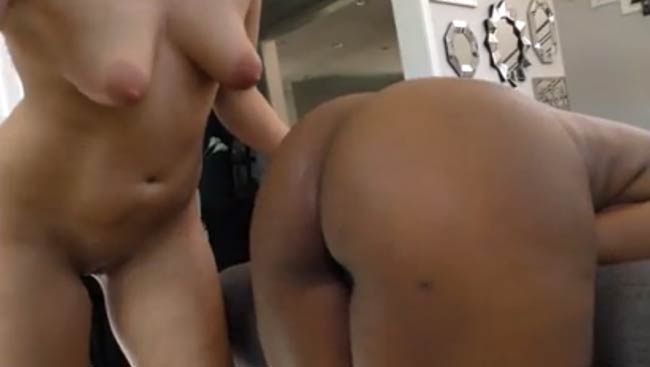 Girls and Videos
The site features 36 video clips, all of which are high quality and bound to make you horny as you watch. You'll get to see the girls already getting undressed, as there isn't much time for foreplay when you're hot and horny. Shortly after that, you'll witness licking, fingering and girls fucking girls harder than men. You can tell that the camera crew enjoys their job, as each video is shot from a great angle and is framed on the screen wonderfully. There is a description of the video that you are about to watch and you'll know which porn stars are in the video before you select it. You can watch the videos on streaming or you will have the option to download the videos for later viewing. Each video is at least 30 minutes or longer and there is no limit to how many you can download. You will find that every video on the site comes complete with a photo gallery of the lesbians in action as well, and most of these shots get you a lot closer than the cameras do. You'll be able to see that tight pussy, those big tits and the seductive porn stars looking right into the camera, to make you hornier than ever. Each picture gallery comes with 200 or more photos to turn you on.
When you subscribe to the ZebraGirls porn site, you will be getting so much more than just access to the ZebraGirls website. You'll have access to 21 other sites that DogFart, the owner of ZebraGirls, also owns. There are many other sites you can check out for more interracial lesbian action, including Blacks on Blondes and Wife Writing, which feature more sexy girl on girl action. These bonus sites will also provide hours of viewing pleasure for you to enjoy, packed with lesbians masturbating, fucking each other and licking each other's pussies. You'll want to check out the other sites as well, as ZebraGirls only has around 40 video clips of their own and only uploads a new one approximately every six weeks. You'll get through them quickly and be wanting more, so the access given to other sites should keep you busy for a while until they update again.
Conclusion
ZebraGirls is a great website with some of the hottest girl on girl fucking videos on the web, but because they do not update their videos frequently, you'll definitely be wanting to check out their related sites that you'll have access to when signing up. The pricing for ZebraGirls is reasonable for what you get and the videos will leave you horny and wanting more, as you'll get to watch interracial lesbians fucking each other with strap ons and getting rough in the bedroom.
The main content is enjoyable for both men and women that love interracial lesbians. It can easily be said that ZebraGirls is one of the best websites on the internet today for lesbian porn. Definitely worth checking out when you're in the mood for some sexy girl on girl porn.
$29.99/30 days
$99.99/365 days
Visit ZebraGirls