WhenGirlsPlay
Overview
If checking out the best lesbian porn pay site with the hottest girl on girl action sounds like your cup of tea, add When Girls Play to your list of premier porn sites to investigate. Not only does this site have amateur action, but the site packs plenty of porn stars as well. When Girls Play has the most hardcore lesbian action around and strives to be one of the top pornography sites on the internet. When Girls Play is under the Twistys Porn Network, which speaks for itself.
For those unfamiliar with the name, Twistys is ranked as one of the best premium porn networks around. When Girls Play has thousands of exclusive videos, pictures, and models. The collection of content they have is immense and growing. When Girls Play has weekly updates, freshening up the site with brand new pics and flicks, as well as some new models to add new faces to the already huge collection of hotties. Not to mention, all of the content at When Girls Play is site exclusive, meaning the site is the only home to the content found in the collection. You will not find the hottest lesbian videos, sexy photos, or hot models anywhere else.
All of the videos and photos are High Definition, with streaming and download rates as high as 1080p. So When Girls Play has incredible exclusive content, but what happens when a member uses a different video player? When Girls Play has many different video formats, tending to each of the different members' wants and needs. Some of these include Windows Media Player, Quicktime, and even DivX. Also, the site has full mobile support. For those who like to enjoy photos and videos on the go, mobile integration is a huge benefit to a site.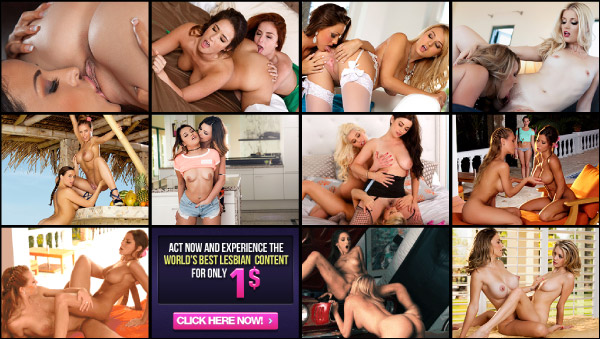 Design and Features
Becoming a member at When Girls Play most definitely comes with a plethora of upsides. First off, members have unlimited utility to the staggering collection of photos and videos the site has to offer. Members can enjoy content anywhere that internet access is feasible, with the added mobile support and different video formats.
A concept that many premium porn sites do not have is downloadable ZIP archives. When Girls Play, on the other hand, does include this feature for members. Members also enjoy the weekly updates as mentioned earlier, as well as the tons of other features in the earlier section. If that was not enough to sweeten the pot, becoming a member includes 5 other bonus sites under the Twistys Network for the members to enjoy. The collection of content the site has to offer is colossal to say the least. There are over 1.6 million photos, 46,000 videos, and 3,400 gorgeous models to check out anytime, anywhere. If that collection is not enough to satisfy you, then the bonus sites surely will.
For those who are weary of safety and security, the payments for When Girls Play are safe and secure. All accounts are fully encrypted, meaning there is zero chance of having your credit card compromised. For those who do not wish for their pleasure to be everyone's business, the charges are completely discreet. You will not have to worry about anybody finding out about your secret site!
Girls and Videos
Becoming a member at When Girls Play is incredibly easy and quick. Payment methods include check and credit card. Once the basic account information has been filled in, you will want to decide on which subscription plan suits you best. When Girls Play offers many different types of membership, tending to a plethora of different preferences. For members who want to understand what makes the site so great without committing to a long term payment, there is a trial option that may fit you quite nicely.
When Girls Play offers a 2 day trial for $1.00. This subscription package is great for viewers who wish to scope out the place without having to stay for an extended period of time. The site offers a 1 month membership for $29.99. This is best for viewers who like what they see and want to remain a member for a little while longer. For members who want something a bit more long term, the site offers a 3 month membership for $59.95. This is a better deal than previous memberships, and reduces the monthly rate significantly. For those who sincerely like what they see and want an even better value than other membership plans, the site has something special in store. Finally, the site offers a 12 month membership for only $119.88. All the memberships include all Twistys Porn sites and Twistys mobile.
Conclusion
Are you one of those people whose niche is sexy lesbian porn? If so, this site is worth checking out. Not only will you find the sexiest girl on girl action around, you will also find constant updates rolling in fresh content that has never been seen before.
Visit When Girls Play