WatchMyGF
Overview
Watch My GF (girlfriend) is a site devoted to user-submitted private photos and videos from horny fresh chicks going out of their way to please their boyfriends and occasionally girlfriends. What it features is homemade fresh chick videos, slutty girlfriend selfies, outdoor sex or other naughtiness like public nudity, groups of naughty girls, threesomes (both BGG and GBB), some interracial sex, double penetrations from the most daring darlings, some nerdy girls with glasses and some sporty girls without, and all from that 'girl next door' you would never believe even knew what sex was. The site is part of The GF Network, which has a total of 8000 Gigabytes of user-submitted content (movies and photos), including images taken from Tumblr, Snapchat, and Facebook. The network also features live girlfriend webcams, as well as oodles of blowjobs, handjobs (even while driving a car, which gives a whole new meaning to 'shifting gear'), anal sex, big tits and neat tits, cum spattered pussies, hairy pussies and bald ones, flexible girls who can tuck their heels politely behind their ears, girls in uniforms, girls mooning the camera, and girls flashing their tits. Some of the niches the network highlights are, 'My GF Loves Anal', a site that presents fresh chicks' behinds prepared for drilling and lets us watch while they're being thoroughly reamed out, 'My BBW GF' is the site to visit if you love your fresh chick to be a plump girl with big girlie bits for you to really get stuck into, 'Sluts With Phones' is your site for selfies and every slutty girl with a dirty mind has her pictures posted here; check it out, you may see someone you know, 'Indian GF Videos' is a neat site because we don't see nearly enough chicks from the sub-continent giving us an eyeful of what the East does best, or 'Public GF Videos' where the action is all outdoors and what better way to enhance the thrill than to increase the risk?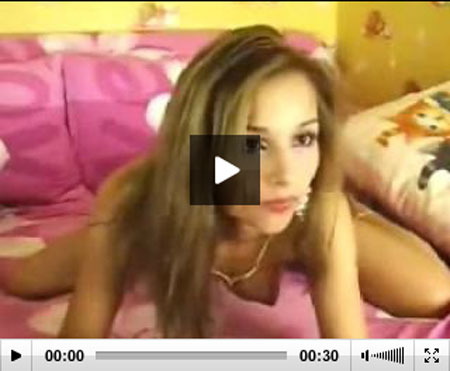 Design & Features
Seeing things that were supposed to be private, especially anything to do with girls, is one of life's guiltiest pleasures for men. It happens maybe only once or twice in an average lifetime so having a site of thousands of these rare moments is like winning a lottery, which makes any site with private pics a desirable item. Naturally, there are lots of sites that do position themselves in this niche but Watch My Gf has got to be up there with the best because its chicks are 'real' and gorgeous, the movies are superb, and the action non-stop there's no 'story' to get in the way. Their movies and pictures can be downloaded almost as quickly as the cuties uploaded them, and the quantities are unlimited, whether it's a download or you're streaming. Incredibly, to me anyhow, there are enough horny chicks out in the world for The GF Network to upload new content daily, which means a steady diet of fresh chick pussy for all of us. The site's Home page is viewing-only for visitors, I'm afraid, but even at that the viewing is enticing. There are more than seventy teasingly explicit images on the page, any one of which is enough to have you sign up if you like this kind of material. To see the movies, you have to do just that.
Girls & Videos
You already know that Watch My GF is the best website in offering homemade content, but you have no idea how beautiful the models are. These real fresh chicks' looks so pure and innocent and you will be so shocked seeing them deepthroating monster cocks, making normal and anal sex and taking big facials on their cute faces. There is a lot of diversity on this website and you can enjoy all kinds of beauties, some with huge tits, and others with slim bodies. One of those is Angela, a great woman with long black hair and with some fascinating tits. You can see how much fun that beauty has at parties, she is always the star. She loves to tease men and when she is excited she starts fucking with all the men she can find around her. She doesn't care that she is being taped, all she wants is a good fuck! In fact, there are a lot of sex parties on Watch My GF and these clips are very hot. The performers are real next door girls, women that are away from their homes. They have a night just for them and they like to fuck with both women and men, so you can find some very exciting lesbian videos also on Watch My GF. You must see how these films end, because the sluts get some huge facials on their cute faces and they cum swap all the cum! Almost all the chicks from Watch My GF are bisexual and this means that the fun is doubled! You can see the chicks licking pussies and making anal sex, all in one scene. It's incredible what fresh chicks are doing these days, they don't care about anything, and they just want to have fun! They don't have problems with cheating on their boyfriends and you can watch all their sexual adventures!
Website no longer updated. Have a look at the best voyeur pay porn sites.