TwinkBFVideos
TwinkBFVideos Review
Overview
TwinkBFVideos is a great gay porn site that features good-looking models from all around Europe and North America. It's a fresh new site that features gay men of all shapes and sizes participating in all types of action. The movies are homemade and shown in a simple fashion; they are perfect for those who are not looking for anything hardcore but aren't very fond of watching softcore either. They are just the perfect blend for both. You will find many interesting things once you pay a visit to this site.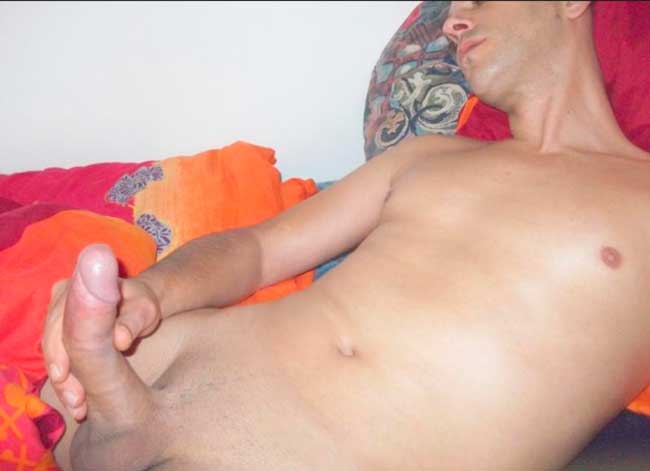 Design and Features
The website is easy to navigate; they have some features that will help you to browse through their content and hyperlinks to direct you to certain pages that you want to check out. It's very simple and not that hard to browse through. It features homemade content from people all around the world who want to showcase their erotic lovemaking.
The videos are non-exclusive but when you register, you can also get bonus access to a whole of other websites that belong to the same network. These websites are of different genres and concepts so if ever you want to jump from one website to another, you will have loads of porn sites to check out. The site has more than a hundred videos to choose from and they are all available for download.
When you visit the homepage, you will immediately see a random video selection feature that will let automatically view a random video if you can't decide what to watch. The top menu is where you can find their Videos/Photos feature and a place where you can create your own profile for the site. Since most of the videos featured are homemade, I was not surprised when I saw that you could submit and download your own homemade stuff on this site. It's a pretty nice function for those who want to share their erotic adventures. There is also a section in each video where you can add the video to your favorites, like and rate the content of the videos. They also have an additional comment feature, a good way to get a specific feedback from the viewers.
All in all, the design and features of the website seem to be pretty satisfactory to me. It's not too complicated but not too simple that it would be deemed as boring and uninteresting. It's a pretty fun site to explore and navigate through. Maybe one day you can even submit your own homemade video and see what other people have to say about it. 
Boys and Videos
The videos that are uploaded from this site are mostly homemade and amateur content. It means that most of their contents are the ones that are uploaded by the already known members of the website. This explains why the quality and the content vary from video to video since each member uses a different kind of camera to record his erotic adventures.
The genre of the content also varies for each video but one thing is for sure; it features gay men of every kind, in every shape and size, ready to get down and dirty. There's a lot of amateur hardcore blowjob, cum shots, solo performances and others in their content. You will definitely not be bored with the content.
Most of their videos are also in mp4 format so they are mobile friendly; you can also download them quickly so you can watch them anywhere, anytime you want. The movies are simple and yet they still provide you with that hardcore content that you would normally expect from a porn video. It is also a guarantee that there are no DRM used in their content.
The males in these videos, like the content, also vary from each video. Most of them seem to have originated from Europe and North America and they are attractive. They all have an outstanding trait among them that just makes them very interesting to watch. The boys definitely have a package that you will appreciate and watch again and again.
Their gallery is also quite a bunch. Not all of them are high quality but it features over a hundred pictures that came from their uploaded videos. It's definitely a thrilling sneak peek at their content. Just like their videos, their pictures can be individually downloaded and are usually in the same definition of 480×640 to 713×950.
All in all, TwinkBFVideos offers an amazing collection of amateur guys stroking and playing with their cocks and fucking in the form of homemade videos, live streams, and content from somewhat older looking DVDs. It's a great porn site if you are diving lightly into more of the vintage classic kind of porn. 
Conclusion
TwinkBFVideos is an amazing and great porn site that provides you the best males who are not afraid to show you how to suck a cock. They are wild adventurous and will surely keep you thinking all night long. They have a really nice set of collection with guys getting involved in all kinds of actions that I know you will be intrigued to watch. Their quality may not always be the best but they sure make up for it. Plus, you can also get access to their numerous other websites so you don't really have to have any worries about running out of movies to watch. Just sit down and treat yourself in the best way that you know how.
or check some more about TwinkBFVideos on other good review sites!