ThirdWorldShemales
ThirdWorldShemales Review
Overview
There are thousands of adult entertainment videos originating from the east, most of them are of the lovely ladies from Thailand, China, Japan, Indonesia and more. These videos also feature sex scenes between heterosexuals, sometimes they consist of two or more partners and these types of videos cater to the majority of the viewers who are into sexy yet exotic scenes. But how about those who have a certain fetish? Those who are into shemales having sex with men, women and other shemales? Yes, there are thousands of shemale videos everywhere, however, most of the models featured on it are Americans and Europeans, so how about those who are looking for something exotic and fresh?
The adult entertainment site ThirdWorldShemales caters to the needs and sexual fantasies of these types of audiences, they had garnered transsexual models from Southeast Asia, Brazil and the Middle East, they also have some American and European models to complete the set. This site may not be as famous as the other adult entertainment sites yet, but its patrons and members will surely spread the word about its high-quality contents.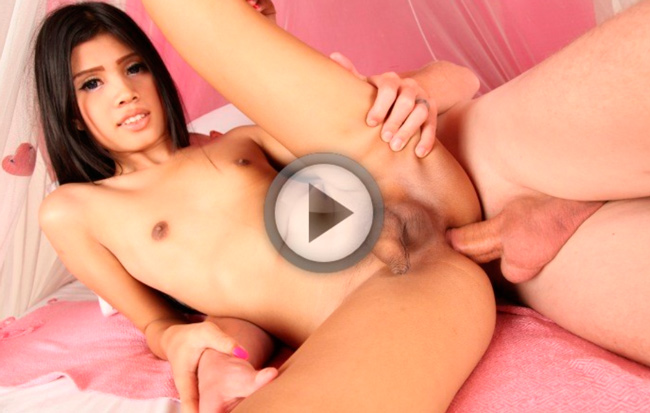 Design and Features
Once you open the site you will be greeted with the site's high-resolution pictures and its simple light blue background. At the top most middle part, you will see a very exotic looking model that was bent over while getting pounded from the back. Although she was not too revealing, she still managed to be sexy and sultry. Just below the massive high-resolution picture, you will see an advertisement about the videos of the site being compatible with different devices such as Ipads, Ipods, Iphones, tablets, and all android phones. They also offer a fast streaming option to those who watches the videos on their laptop or desktop.
The site is very easy to navigate, just below the advertisement they placed a link for a free tour to those who want to check some sample videos, they also have a link for the members and they have a link for those who wants to become a member of the site. Once you scroll down you will be able to see their high definition videos, they all have a summary of the plot and they also write an introduction of the models in the video, they also created a gallery for each video and they've uploaded about almost a hundred high-resolution pictures that were taken from the scenes of the videos. All of the pictures are downloadable and transferable, as well as the videos. As of this month, they have about 368 models, 370 high definition videos and 25, 323 high-resolution photos.
The sign up to this site is easy as everything is just one click away, however, in case you have any questions or concerns, they prepared a customer support link at the bottom most part of the page, their representatives are available 24/7. If you also want to know more about how the site works, you can visit their frequently asked questions page which is also at the bottom most part of the site.
Girls and Videos
One feature of the site that the current members like is that they can rate and comment on the videos and, based on these rates and comments, the site ranked their most popular models. One of them is a Thai ladyboy named Lidia, she is a black haired, long legged shemale who has a foot fetish, and in most of her videos she licks and sucks her partner's toe before using her cock to caress it. She also loves getting it in the ass; she especially loves it when she plays with herself as a massive man meat is pumping her from behind, just looking at her enjoying it makes her straight partners return the favor and suck her exotic cock.
Another famous shemale model is Juy, she is a Thai ladyboy with massive tits and large feet that her partners love because she uses them to jerk them off, and she is skilled with feet action that she can make any man cum in minutes just by using her large feet. She is also into blowjob as she can take any cock deep in her throat, no matter how long and big it is, she is also skilled when it comes to handjobs as she knows how to play with a man's shaft and tip. Although she gets her ass filled with man meat while lying down a couch or a bed, she particularly loves it when she gets control and rides the cock like a bull, she always wants to be in charge with how deep and how fast she gets banged. She also does not mind it when her partners cum inside her ass because when she stands up and the white, sticky cum goes oozing out of her bum, she can't hide the smile of satisfaction on her face.
These two gorgeous and sexy models are just some of their skilled performers, they have hundreds that you can rate and choose from.
Conclusion
ThirdWorldShemales is an adult entertainment site that had launched and had given a fresh and unique style to the shemale market; they get only the best and the hottest exotic-looking Asians and Brazilians to be their models and to perform for their target market. They also have a handful of American and European models which makes their selection very diverse. The site is very user-friendly and the videos and pictures are easy to download and transfer. So, if you are the type that has Asian fetish and a transsexual fetish, then this site is a must subscribe for you.
or check some more about ThirdWorldShemales on other good review sites!