TheWhiteBoxxx
TheWhiteBoxxx Review
Overview
The White Boxxx is one of the finest euro porn sites to watch fresh, hot and sexy rising porn stars in exclusive HD hardcore and sensual porn videos. The site offers exclusive content to its members and porn films of all categories. Watch as these hot and horny euro chicks fuck their way to climax and they give an arousing and cock-twitching performance as the camera rolls. Surf through multiple porn categories from sensual sex to hardcore fucking. These sweet-looking but sexually wild chicks know how to give an incredible porn performance to get the viewers riled up and in the mood.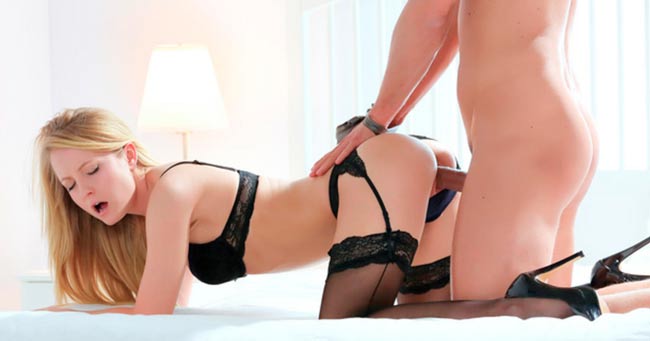 Design and Features
The White Boxxx porn site is home to hundreds of HD euro porn of fresh, sweet-looking yet sexy and wild women. The site design and layout looks elegant and has that VIP vibe for members and visitors of the site. Playing with the colors black and white and using bold advertising fonts, the site gives off the feeling of elite, elegance and class A porn. With the layout and web design giving off this vibe, the content also matches up to the site quality. Members and visitors can see numerous image and video previews of the videos offered on site. From the previews alone, one can see the high quality of porn and chicks collected in this site and know that it will not disappoint. This site offers videos, scenes, and categories of all flavors. 
An active membership is required to be able to watch the videos completely. However, video previews are available to watch for about 60 to 70 seconds. The video previews give a hint on what arousing scenes you will see when you get to watch the full movie. Site navigation is fairly easy and can be done by any level of tech-savvyness. The home page directs you to links of albums, scenes, categories and porn stars for easy browsing. The site has several options for membership including Premium, VIP or Dark. Each membership category will take you to watch exclusive videos of porn categories that you like the most, ranging from sensual to hardcore to BDSM. The porn site can be accessed using mobile, tablet or laptop, which means members can watch anytime and anywhere.
The White Boxxx is connected to 26+ premium porn sites, which can give you exclusive access to more HD porn videos from different niches and categories. The site has fans and members from all over the world. New videos are uploaded every day and videos are downloadable to your devices, which gives you unlimited hours of hot euro porn surfing.
Girls and Videos
The White Boxxx is an exclusive porn site for hot euro porn with fresh, sweet-looking and wild chicks who know well how to fuck their way to pleasure. The site boasts of exclusive videos and the vibe gives off exclusivity. An active membership is required to watch all the videos but there are hundreds of free images and video previews on site. The White Boxxx has more than 61 categories and scenes to choose from, plus selections on albums and porn stars. The site has more than 42 active porn stars that are all strikingly gorgeous, lusciously hot and sexy, and sexually wild. One look at these hot and horny euro chicks and you will be asking for more.
The site has hundreds of videos from different categories combined, plus new videos are uploaded every day. The category selections range from the most common ones like lesbian, threesomes, blowjobs, anal and licking, to special categories such as fetishes, BDSM, hardcore, sex toys and shemale. The site also has a page for albums that contain screen grabs and photos of these hot euro chicks in action. Another highlight of the site is its featured page for hardcore and BDSM porn videos. When you open this specific page, you will be treated to exclusive BDSM videos that are collected especially for the BDSM-lovers. Hundreds of HD videos, thousands of high-quality images and exclusive access to 26+ premium porn sites guarantee you with hours and hours of porn surfing fun.
Conclusion
Euro chicks are gorgeous and hot, and it is a common fantasy among men to bang at least one euro chick in his life. Well, if that is not happening yet, you can still make up for it by watching multiple euro chicks banging and fucking in multiple occasions, with different styles, positions, and categories. From wet and dirty blowjobs to hardcore fucking, these hot and horny euro porn stars can certainly get your cock twitching and get you horny in no time. White Boxxx offers you exclusive access to hundreds of these incredibly hot and wild euro porn videos that will keep your hands busy for many hours.
The White Boxxx has a wide selection of HD videos and images of fresh and sweet-looking but sexy and wild in the bedroom euro chicks who like to get their pussies rubbed and fucked sweetly or hard. If you are looking for a porn site to watch unlimited hot, sexy and horny chicks, The White Boxxx is the best site to sign up to. You are guaranteed to have high-quality porn videos of sexy euro chicks that are perfect for anyone's flavor.
or check some more about TheWhiteBoxxx on other good review sites!