TheArtPorn
Overview
Instead of sticking to the traditional style of hardcore action, The Art Porn shakes things up by taking a different approach and it's one of the best porn pay sites where to watch cutie girls in adult videos. This adult site is part of WTF Pass porn network and focuses on the beauty and simplicity of porn, rather than forcing the most hardcore content possible. While this may not sit well with some viewers, others will find it a nice refreshment from the typical action found at most porn sites. While the content is focused on the beauty of the girls who star in the videos, the videos themselves are high quality.
The Art Porn has sections for photos, girls, and scenes. The girls section focuses on the beautiful and various models who star on the site. All WtfPass pornstars have a small biography that tells a bit about the girl. Their age, name, and viewer rating is displayed. Members can rate models, photos, and scenes of the site, bringing up or tossing down site favorites or least favorited content. The site has an impressive photo section. While each photo is high quality, each photo is a part of an album that compose the entirety of a full shoot. Like one picture of a girl in a scene? Chances are there are tons of more photos from that scene to check out as well. The scenes section is highly detailed as well, while integrating an easy to navigate display system. The sections show a still from the scene, as well as video information. This information includes running time, member's rating, and models in the scene. Members can also filter the scenes by last added, top rated, and most popular.
Design and Features
The Art Porn also has full integration for mobile devices, something that many porn sites do not offer. Members can enjoy the site's content on the go or anywhere their mobile devices connect to internet. For those who want to stream the videos, the site offers full integration for FLV and WMV players. For those who wish to use flash or windows media players, the site has you covered.
For photos, the site offers both galleries and ZIPped photo albums. In other words, members can check the photos out online and have the option of downloading them to an easy to use ZIP file. For concerned customers, The Art Porn offers 24/7 customer support as well as fully-secure account information. If a customer has a problem with their account, they can easily contact a support agent who will tend to their every need. For members who have decided that they no longer wish to continue their subscription to the site, they can easily cancel their membership. The Art Porn promises a money back policy.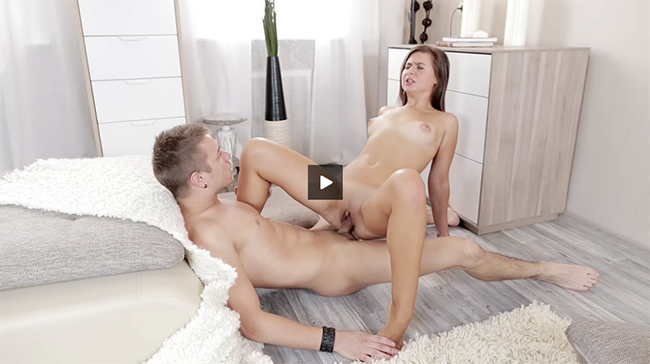 Girls and Videos
There are tons of benefits that come with a membership subscription to The Art Porn. Members will be able to enjoy all of the high-quality content of the site's collection, including full access to scenes, photos, and girls pages. Along with the content available at The Art Porn, members also are granted full access to ten other neighboring sites. These sites are all included with a subscription to any of the sites in the network. More sites are guaranteed to be added eventually, which creates a constantly growing collecting of content available to members.
All of this is included for the low price of being a member. Along with those perks, members also gain access to the frequent updates that the sites undergo, providing fresh content available for enjoyment on a regular basis. Members will also experience a customized search in terms of finding scenes and girls. They can search for newest faces, fresh scenes, the sites's favorite girls, or even the most popular videos of the collection. All of the features mentioned above are granted for any of the membership packages.
Conclusion
There are various options for becoming a member, and the site offers a few different packages for different customers with different preferences. Tired of having to fill out tons of information just to join a site? At The Art Porn, the only fields you need to fill out are you first name, your last name, you email address, and your preferred membership subscription plan. There are a few subscription plans that best fit different types of customers and include 11 porn sites of WTF Pass Network like PickUpFuck, PrivateSex, HdSex18, MeetSuckAndFuck and PandaFuck. Tapes Want to dip your feet in the water before jumping in? The site offers a 1 day trial for $1.
This porn trial subscription is best for those who want to see what all the buzz is about without having to make a long term commitment. For those who like what they see and want to stick around a little longer, the site offers an intermediate package that are a combination of price and length. The site offers a 1 month membership subscription for $34.95, that become 19.95 with our WTF Pass Discount. For members who really like what they see and want to get the best deal the site has to offer, they should look into the 90 days subscription. For $59.95, members can have full access to entire site for a full 90 days. For those who don't want to do the math, that equates to less than 67cents a day. That deal is best for those who want more bang for their buck.
The Art Porn also offers price drops for loyal members. For instance, a member who has payed $34.95 for a monthly membership will eventually have that price dropped to $20 a month. This site offers a loyalty program to help keep members satisfied.