Streamate
Overview
Streamate is one of the best porn pay sites and one of the most top quality sex cam sites on the web right now; they have some of the hottest cam models on the internet. Streamate is often used by porn stars to do live shows. They offer regular party chat, private shows, and gold shows. All shows are live shows, some are in HD, others have exotic sets. A majority of the models are amateur but they know what they are doing! 
From toys, to props, and high thigh socks galore Streamate has quite the selection of models. They offer extensive model choices, customer service, and chat options. Prices range by performer and type of show as well. Most shows are free to watch but they also have tip jars. Make sure that if you like the model you are watching remember to show your appreciation with tips. Private shows are also offered by some models, the rates and acts vary, always check with your model before initiating a private chat.
Design and Features
They have a large variety of girls broadcasting at any given time with any number of fetishes to explore. Body type, age, hair color, fetish specialty, and shaven or unshaven are just a few options to choose from. You can chat with most models for free unless they are in a private chat. You can purchase virtual currency to give to a model called Gold. Each Gold = 1 user currency. If you are in the US then Gold is $1 each, in the EU its 1 EURO and so on and so forth. Some performers offer a voice chat private chat.
Using the Livecame phone system you and the model can chat voice to voice in a private session. This service is at the discretion of the performer. With as many options as Streamate has its hard just to choose one thing you enjoy. With a great FAQ and customer service care program you will never go with questions unanswered about Streamate.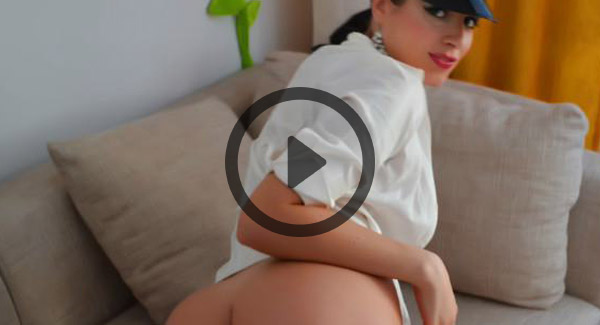 Girls and Videos
Streamate offers quite a wide range of models and performers that helps them to stand out from the other live cam sites on the web. They have transgendered, gay, straight, and couples too. No matter what your fancy or fetish there will be a model online for you. These girls and guys are screened for their performance. Some models are also porn stars and do special shows just for the viewers on Streamate. You can choose private chat with any performer, they set their own rates and if you both agree to the rate you get a great show! The hard working guys and gals on this live cam site will give you a show that you will never forget. Some performers offer a video archive, for $2.99 you can get 24 hours of access to those video files. Besides the archives all of the shows that the models offer are live as shown.
There are a few categories that are quite popular on this sex cam site. There are webcam girls who specialize in Anal, Bondage, Hair Color, and Age. There are a lot more categories of the site but these are just some high lights. Each show usually has a main category and some sub categories might be seen as well! The various models have their own way of doing things so it's best not to be pushy or demanding when asking for something from a performer.
Payments are accepted using a secure connection. The webcam sex site accepts all major credit cards but unlike most cam sites on the web they also have spending limits. You can change your daily spending limits in $25 increments. The total limit is $225 per day that you can spend on the site. This is a very good security measure to keep you safe from fraud and impulsive over spending which shows that Streamate sees their subscribers as more than quick money unlike many other cam sites on the web. Remember to tip your favorite performers well! Streamate offers a safe payment and a very fun time a combination that you will have a hard time finding on most other sex cam sites..
Conclusion
Streamate offers a huge selection, usually over a thousand models online at any given time more than something that almost no other sex cam sites on the web.. A large number of girls and guys from porn stars to amateurs to seasoned professionals are always online to say hello and offer a show! Payment is always quick and easy, you can pay with a credit card through a secured line. With a great live site comes great customer service! The FAQ and customer service line can answer any questions that you may have.
Day or night you will have a great show to watch with ease. Joining is easy and free, you just need a credit card on your account. All charges are cleared with you before they are even made. Lastly all of the models go through an extensive application process. Performers are chosen for their ability and their talents. If you have a fetish there is a model for you here on Streamate.
Joining Streamate is easier than almost any other sex cam site out there all you have to do is hit the lifetime membership button, there's a free registration option. To join you also need to give them a valid credit card. Luckily they won't charge your card for anything unless you explicitly purchase a service. When you have finished signing up they will send you your log in credentials to your email. Keep this email! You can use it to get your password back if you forget. If you don't have that email anymore you can use the forgot password link as well. After you join you can go straight to model browsing. Click on the performer you like the most to go directly to their feed. Price per show varies by model and action.
Visit Streamate