StilettoGirl
Overview
The name of this porn site is already suggestive of what viewers should expect. It is a celebration of the high heel as a woman's complementary sex appeal accessory. There are numerous scenes of the high heel stilettos fitted on sexy feet of very attractive women posing boldly for the camera. In fact the site is a soft porn adult entertainment platform with a bias towards foot fetishes. Expect to view lot of sexy feet that are especially prepared for your viewing.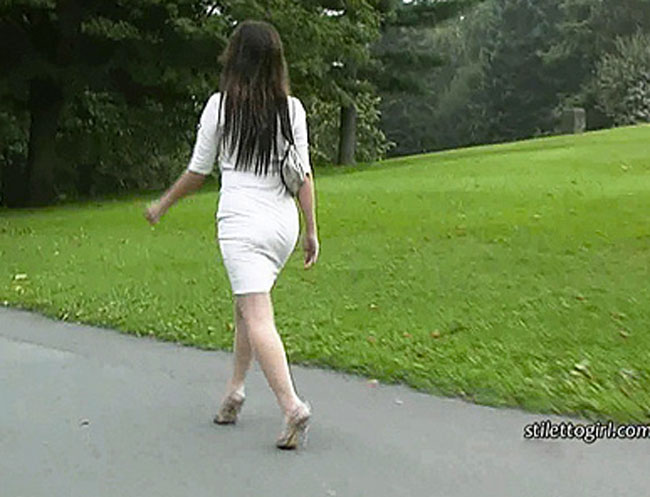 Design and Features
Stilettogirl is draped in a chrome black background. This color theme stirs up a movie experience feeling just like it felt back in the day when we filled movie theaters for some of the great Box Office movies in theaters. The site loads its pages quite easily and has a model index with which you can find your way around the various attractive performances by the girls. The site is optimized for mobile access too. It has a fast loading speed and other features that make your mobile experience fun and great to try again. I downloaded their videos to my Smartphone and appreciated the scenes. Note that you need an MP4 enabled player to play downloaded videos on this site. I could not find any live feeds or bonus references but I guess, owing to the fact that the site offers truly exclusive content; it may not be easy to find like minded sites that will accept viewers with an appetite for free extras. Variety is one of the outstanding strengths here. The site features 86 models who are largely dedicated to exclusive performance here. The content is frequently updated in order to maintain your interest. I like the way they consistently update the videos every 3 days or so.
Girls and Videos
The site features various scenes of British girls donning Stilettos. There are no nude scenes to savor but you get a lot of sexy and suggestive videos and photos here. The site is focused on stiletto beauty and feet fetish charms. The content of the site is exclusive. Although this practice is becoming the norm nowadays, it is worth your while to mention. I think I could do with some HD scenes. Although most of the videos are captured in pretty good lighting environment, there are still some rather blurry aspects about the videos. However, since there is a significant amount of videos on the site, I could have easily been held up with some that were shot much earlier in the day. I particularly love the lingerie, the high heels and the titillating bits of skin exposed in some touchy places. I love the girls displayed in pantyhose, garters and sexy designer panties and bras. They strike me as expensive models with a great preference for premium quality stuff. There are many scenes to savor. You get over 266 videos to watch under your subscription to this site. Each of these scenes lasts for 6 minutes. The files come in WMV and MP4 formats. All the content is downloadable; and there is no limit to the number of videos you can download. If you wish to slow down your entertainment tempo a little, you can check out 44 galleries that come with 65 pics in each.
Conclusion
There is plenty of content to view on this site. Although you won't get any direct streaming, there is still quite a lot to enjoy because you are allowed to download the content to your devices. It is consistent in providing entertainment for a special niche of clients with a foot fetish craving. This is a great aspect in the service at Stilettogirl. It means that if you are in for this kind of fetish, you leave after you've been convincingly entertained.
Visit Stiletto Girl