RuthBlackwell
RuthBlackwell Review
Overview
If you love to watch women getting fucked, the RuthBlackwell is a site that will most definitely amuse you. The site, which is the solo site of Ruth Blackwell, features her as she gets fucked by black guys with big cocks, in the company of another white pal. She likes to share her love for black cocks by introducing other chicks to it.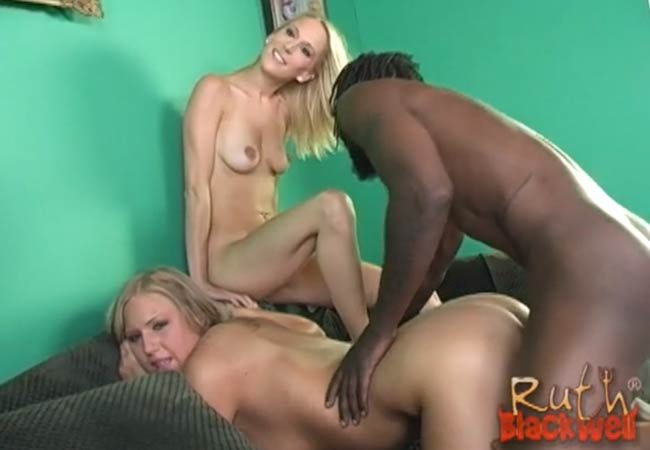 Design and Features
Ruth's site is designed in a very simplistic manner that allows you to easily access it through your mobile, or computer device. Since this site is associated with the DogFart network, it is created in a way linking it to the other sites on this network, allowing you to easily access them, whenever you are on this site. The members' area of this site, look very professional, with the systematic arrangement of the content but also since this area has only a few ads, allowing you to concentrate on the content here.
From the tour area, the site has very bright colours that make the site look very attractive, which extends all the way to the members' area. On the members' area, the videos are arranged in a simple manner, and there are several tools that are here to ease your navigation here. You can easily access the several pages of videos here, through the page numbers at the top of the page and you can further jump from one page to the other, using a tool beside the page numbers. The movies are further divided into several categories, which you can easily use to sort out the movies here.
Girls and Videos
Calling herself the nastiest white bitch on the internet, Ruth Blackwell is a staunch lover of black dicks and she is hell bent on converting other white chicks to be black dick lovers too. She is not ready to let anything stop her as she continues her sexual adventures and she definitely doesn't mind sharing a black cock with any of her beautiful white pals.
Her site is the home to over 120 high-quality videos which are found in WMV and MP4 file formats, suitable for downloading or streaming. As a member of RuthBlackwell's site, you can enjoy high downloading speeds on the videos here, and you can also download several files since this site does not have any download limits. You also stand a chance to enjoy a smooth playback while streaming the videos here which requires you to have a large flash player in order to view them.
I also found more than 120 photo galleries, which have pictures that portray a great camera work done on them, most probably by a semi-professional photographer. You will have an easy time downloading the photos here since they are found in JPG and zipped files. The photos are found in average dimensions of 1200×800 pixels, with bright colours and no lighting issues on their backgrounds.
Offered in three plans, annually, quarterly and monthly, the membership of this site enables you to get access to all the wonderful contents on Ruth's site, without limitation. This site also offers a two-day trial plan to new members at a reasonable price. This membership, also allows you to have access to about 22 sites on the DogFart network to enjoy more sex explicit content.
Conclusion
RuthBlackwell's site is a simple site that is designed having the members in mind, which allows you to easily access and enjoy all the contents here. The site will also give you a full value of your money, as the site has quite a good number of sites, which have very exclusive content.