RealSlutParty
Overview
The site, which concentrates on party scenes, is part of the Mofos network, whose members can access at a discount for more kinky sex scenes. This site has fresh scenes from all kinds of parties including house parties, beach parties and so much more.
Design and Features
The home page of this site is well arranged and looks very attractive as it does not have any unnecessary ads on it. This enables me to concentrate on the collection of videos that I can see here. The videos are arranged using two columns and the collection is divided into several pages. Page numbers are present at the top and at the bottom of the page and hence navigation around the site is very easy. 
The home page has a short and concise description of what is featured here. The one sentence description is written in white large fonts which are very visible to anybody. The sites background is black in color so most of the writing here is written in white. The members' login area and joining area at the top of the page is labeled in white. There is also another section where non-members can join at the bottom of the page and is labeled in extra large fonts written in blue. The site has a similar look with other sites on the Mofos network though the content and theme of this site is different will the others.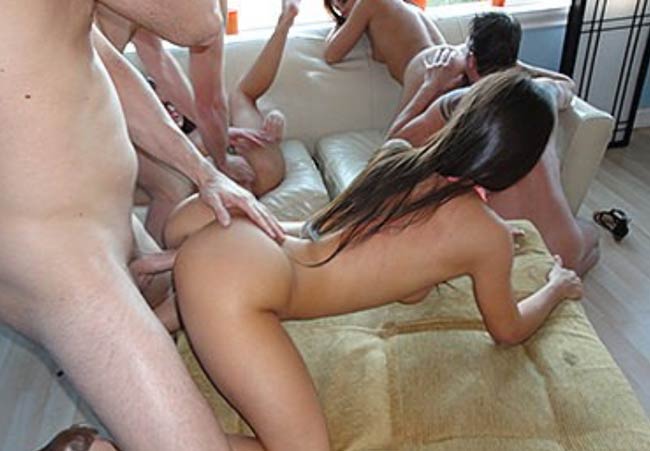 Girls and Videos
RealSlutParty features hot girls having a nice time with their fellow party goers. These girls are mostly European with slender body types and some with average body types. These girls look like professionals in whatever they do while some looks a little bit like amateurs. The videos are also provided with high quality. 
The videos are in high definition with scenes playing at up to 12000k with the size of 1920 x 1080 and 1280 x 720. These videos are very sharp and are found in sizes of 2GB for MP4 and 700MB for WMV. This wonderful stuff can be streamed in the browser but there are also options to download the files. The site does not have any collections of pictures other than the high-quality videos and captions of the videos present. 
Being a member of this site requires a registration with four types of membership plans being available to choose from. This includes a two days trial membership plan which has the potential of being upgraded into a full membership plan after its expiration. These plans come at a discount depending on the period of subscription and also include other benefits. Such benefits include downloading high-quality videos and getting access to other sites linked to the Mofos network at no extra charge. The login is details can also be saved after logging in and watching the videos does not require one to retype the details.
Conclusion
RealSlutParty is a site that has a lot of exclusive content that cannot be found anywhere else and this content is offered in the best quality available in the market. This site has a good discount that is best designed to satisfy the members' needs for hardcore porn acted by hot pretty ladies in very kinky party scenes. It's definitely a site I would recommend checking out.