RadVideo
RadVideo Review
Overview
The finest quality HD gay porn videos collection I have ever watched, RadVideo rocks with a variety of hardcore scenes that feature dudes in bareback sex action. Coming from a company that has done porn products for over 20 years, RadVideo is your best choice if you are a gay fan with a taste for quality. Yet, quality is not the only attraction on the site. The dudes have a way of making you want to strip your clothes and join in the party.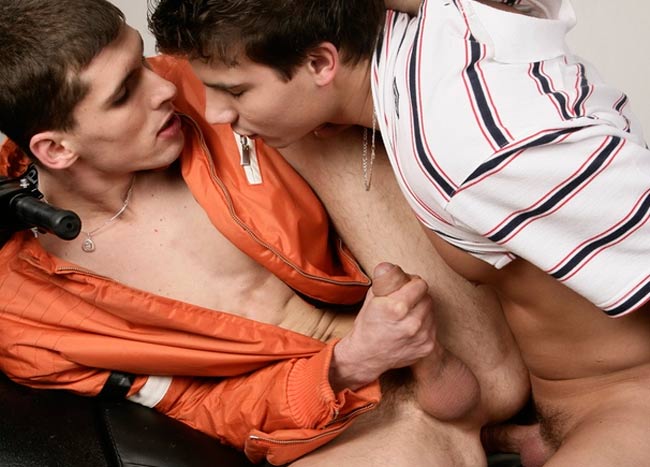 Design and Features
The site is simply designed to make your visit free from complicated dilemmas. There is a drop down menu that gives you a clear idea of what entertainment to expect. It is also on the menu that you have a chance to access various categories. Users may also click on the search tab to find specific content. The categories split into such segments as New DVDs, Best Sellers, Sex Toys and more. I was impressed with the way the site loads. I could access it via my mobile device too.
The site has two other sites that are provided on the navigation tab. RadVideo on Demand and Rad Video Live are sister sites to RadVideo. Once you subscribe to membership on RadVideo, you can join any of the memberships and accumulate points that you can later retrieve as bonuses. The site features many DVD titles that are themed. You can also order for DVDs and have them delivered to your location anywhere in the world. All the DVD offerings come with trailers that give you a chance to preview what goes on in the actual scenes.
Boys and Videos
Forget girls, the site offers a breathtaking collection of dudes drawn from across the globe. Yet, the collection is not the only aspect that will make you want to hang around. You are treated to sex scenes that will stir your gay sex appetite to the max. These dudes are endowed with the largest cocks I have ever seen. They also know how to use these endowments. I loved watching how the dudes insert cocks into their partner's assholes and make them heave, groan and moan with pleasure.
There are videos that feature dudes in interracial encounters that make the whole performance appealing across the board. I was treated to a variety of sex entertainment on Rad Video. Apart from enjoying scenes that feature dudes fucking their partners hard in bareback action, I loved the fetishes too. It is one of the places you are provided with options to check out dudes fisting and rimming and pissing with glee. The models are stylish and confident on the set.
I also loved the fact that the scenes are shot in a range of locations. In fact, RadVideo is one of the few sites that give you gay porn action shot in outdoor locations; way out in the wild and by watersides. You are also treated to many stripping scenes in which the dudes are happy to show their well-built muscles and, of course, their bells and gong.
Conclusion
RadVideo is the home of quality gay porn, handsome dudes and a wide range of hot simmering raunchy gay sex shot close to the camera. The user interface is perfectly functional. Users also have a chance to savor several fetishes even as they gain points from the purchases they make on the site. If you wish to sample the DVDs offered, the site offers shipping services to any destination in the world.