RachelAldana
Overview
Rachel Aldana, the attractive full breasted British model shares her erotic stuff on this website. If you think her boobs are the ordinary large ones you might be used to, you need to think again. You are up against a girl who holds the Guinness Book of World Record for her natural boobs that measure over 300mm. The model offers her fans a chance to interact with her and know her better.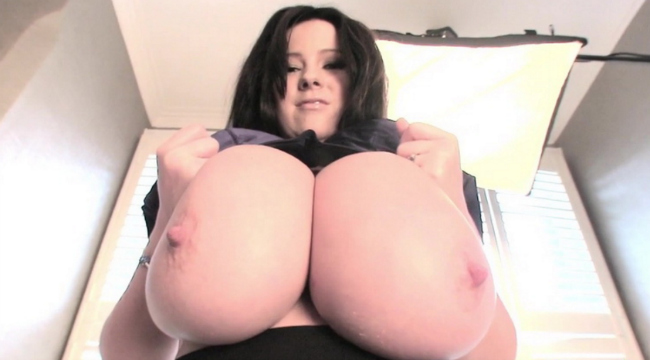 Design and features
The site is superbly designed for a platform that focuses on a single individual. You are met with a deep blue décor once you hit the landing page of this creative and sexually charged model. I love the way she has organized and categorized her content. There is a clear outline of what the site offers. Everything is listed on the drop-down menu provided on the landing page. She also has her photos displayed in a series of captions listed down the page. Most of Rachel's images and videos have a special focus on her large boobs. She has made a remarkable attempt at splitting the content in categories. Some of her performances are focused on lingerie display while others provide different viewpoints for her breasts. Each of the captions has a link that leads to the main action scenes. I think the site has really succeeded in simplifying user experience. There is also a live cam service that she offers viewers who might be interested in watching her strip and display the goodies. If you always yearn for bonus sites under your subscription, you are well taken care of on rachelaldana. I got a chance to visit four other websites when I subscribed to one of the website's membership plans. I sampled stuff on Pinup Files, Leanne Crow, September Carrino and Monica Mendez. I could access the site with ease with my mobile phone. The scenes loaded fast and displayed the files in clear form. Navigation is just as fast and seamless. Owing to the fact that the site has relatively light content, I would be surprised if navigation was a problem. I streamed and downloaded the files as much as I wished after I subscribed for membership. I think I just didn't reach the daily download limit of 6GB.
Girls and videos
The site is focused on Rachel Aldana. Most of the scenes feature the model stripping and displaying her boobs and body in naughty ways. She is pretty and a little reserved. This means that she is an amateur on the porn scene. Her actions turn on fans with a knack for a little meticulous craving for nudity and, of course, big boobs. There is some surprise lesbian action on the site but they are significantly limited. The shows switch back to Rachel's tit display shortly after a few sets are played. I was the privileged viewer of Rachel's antics with her big breasts. She oils them up, squeezes them and tries on a range of bras on various occasions. I loved the live cam service in which I got up-close with this hot and sensitive British model. Her voice is simply sexy and soothing. She gave me quite a bit of very sensual sex talk and performance. If her boob-shows won't turn you on, you bet that her voice and demeanor on the live cam will. There are over 404 short video scenes and over 300 galleries to sample. Each gallery contains 30 pics. All the files can be downloaded in a zip file in WMV ad MP4 formats. The Flash Player format is embedded on the site for streaming.
Conclusion
Rachelaldana.com has a clearly cut out audience that she targets. The site provides great entertainment for fans with a boob fetish. The model has provided a user-friendly interface and some great quality pics. The amount of content is sufficient entertainment that kept me hooked for many hours.
Visit RachelAldana