PrincessRio
PrincessRio Review
Overview
PrincessRio has been around the block for a while now and I cannot get enough of what the site has to offer. Initially, when the site was started, it was seen by many as futile one, considering that it only featured one star. That was back in 2010 yet the site is still around and growing with each new day in membership the site features the sweet yet polite brunette star Princess Rio who offers herself up for our pleasure. There are several scenes where she invites her friends to play along with her. The site has been able to identify a balance between keeping the site soft core and naughty all in one package.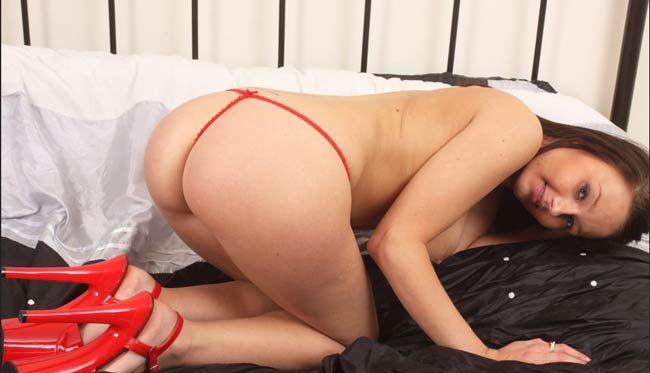 Design and Features
In simple terms, Princess Rio is a very tasty website and the webmaster really outdid himself here. The site is simple and inviting with the playful fonts and sexy photos that are on the homepage. The white background could, however, be changed to a darker stronger colour that shows a clear intent and a nice homey feel. The site is pretty clear without congestion as is the norm in other websites that have been done badly. Princess Rio has been able to achieve results as per its reason for existence, unlike many new sites that are vague and without direction. Navigating the site is a breeze as many features have been included that help in this.
Also, there is a short description under each video detailing what is to be expected. A helpful addition to finding what videos you are looking for much faster. However, a negative can be found from the last time new content was added as it has been a while.
Girls and Videos
Princess Rio is a world famous porn star known well for her tasty hardcore video clips and her gorgeous sexy tasty breasts. With this, you are sure to enjoy every minute you spend on this site. Together with the many clips that she has acted by herself, there are a few where she has involved a few of her friends raising the bar to another new level.
The site rightly has about 68 videos in its stable. A pretty impressive library considering all these features one star in each clip. Together with this, a member is entitled to an impressive bonus list that holds in eat six other tasty sites. Some of the sites include Victoria Summers, Megan Sweets, Louisa May, I Love Bitties among others. The videos also come with 67 photo galleries all holding up to 130 images. These can either be viewed online via a thumbnail or downloaded in zipping folders. All the videos are in HD and can be viewed through a Flash player embedded in the site. They can also be downloaded. In a certain clip, Princess Rio is in a bikini and decides to take a very sexy bath where she oils herself up, teasing and rubbing oil all over her tits. Watching that clip was very hot and I just had to play with myself.
Conclusion
There are many models world over as well as many princesses but there is only one Princess Rio. Her gorgeous beauty and sexiness all but describe this site. However, the lack of new material is such a bummer considering how hot the videos are. This may affect the site in the future and affect membership. Apart from that little bump, the site is really good and I recommend it fully.