PinupPornstars
PinupPornstars Review
Overview
When it comes to sex and porn, there are always sites that are much better than the rest, though it may be difficult, sometimes, to actually find those sites, as there are so many crappy ones standing in the way. However, if you are vehement enough, you will most certainly find a site that has all that you need, sometimes even more, and then you will stay there, for good. Such is the site PinupPornstars, where you get more than just girls with huge boobs who love the hardcore, as you also get girls that are every bit as hot as they are horny, which translates into a lot of good sex. That is why this site is so good and for also for more subtle reasons.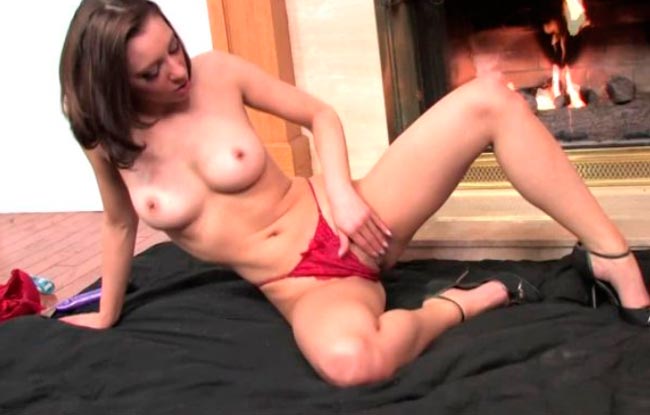 Design and Features
Firstly, the home page of this paradise of huge boobed girls is amazing, so that is another plus that it gets. The design is rather simple, in other words, nothing takes your time more than you would want it, and, what is more, the site also allows you to find the content really quickly. The design has a simple combination of colors, blue and white, and that makes the content easier to spot. At the top of the page, though, you can already get some of that pleasure, as there is a giant collage of images, that has a ton of girls in it with naked boobs and pussies, as well as some of them having dicks in their pussies.
Below, there is a menu bar, that can take you to the top rated or the newest videos, to the joining page or the members' area, as well as to the categories. Then, further below, you can find the previews, which are in thumbnails, with captions including the date when they were added as well as the tags, so that you can find the similar ones. The previews are also organized so that you can find the newest ones, the top-rated ones, as well as the ones that are the most popular. The site, having such a good response time, allows you to find the content in no time at all, which means that you will get to enjoy quite a lot of stuff, especially because you can also access it from the mobile devices, which makes finding the content that much more pleasurable.
Girls and Videos
The content itself looks great, because the women in it are great and because all of them have huge boobs, the mature ones, and those not so mature. There are a lot of different women here, and with that in mind be sure that you will see them doing different things, from blowjobs to anal and pussy fucking to lesbian sex. There are even threesomes, so be sure that you will find something that will please you among the content of the site. The videos, though, they are quite numerous and, even if they do have various lengths, you will certainly find some of them enjoyable. There are over 850 videos here and they are all available in HD. Since the resolution is so great the details are, as a result, really nice, clear and sharp. And you can stream the videos on the site itself, in the flash format, which is really handy.
Conclusion
The site is called PinupPornstars, and you will find more than just your average pleasure there.
Site no longer updated, have a look at the best tits pay porn sites.
or check some more about PinupPornstars on other good review sites!
Topporn.net deal is: Trial $2.95 | Month: $29.95 | Year $119.95
Reviewsporn.com deal is: Trial $2.95 | Month: $26.95 | Year $108.95 ($9.07/month)