PervertGallery
Overview
Art. We see that everywhere. We see that in our respective places, we see it in nature, we see it with artworks, and of course, we can see it in porn. There's a certain art to each and every porn material there ever was. All of these porn materials use different techniques in order to demonstrate what they want to portray, express what they want to, mostly to express the pleasure that they're having and share to you that very same pleasure. They want to show it in every way possible, whether they're taking a cock down their pussies, taking a cock down their asses, taking it deep down on their throats, doing it with their hands, or doing it all!
If you like art, then what better way to see art than to go to an art gallery? What better way to see the art known as porn than to visit PervertGallery? Yes, it's the site that you would want to visit if you want to see the art known as porn in its best display ever.
Design and Features
Art. It is what is emphasized in the porn art gallery known as PervertGallery. This time, let me take you to a tour of this art gallery. Just like in most art galleries, it displays rows and rows of quality porn art materials. Pictures of hot girls line up to display their full beauty, their full hotness, just for the viewer's pleasure. However, these are not just your normal pictures. Click on them, and you can view the videos of those hot girls. You will see them utilizing every ounce of their artistic talent to pleasure people and make them cum, as well as to make you cum even behind the screen. These pictures with underlying videos in them are actually just the tip of the iceberg, just right at the entrance of the art gallery. Once you go deeper in the art gallery, you're gonna see even more pictures as well as videos, especially the videos.
Those girls that you've seen in the pics? They have more videos, even hotter, even sexier, even more bold, even wilder. They just took the liberty to express themselves in the best ways possible, not just for them to have pleasure, but for you to have pleasure yourself. As if this is not enough, there are parts of this art gallery where you can actually see the models. You will know who they are, you can see their faces, their names, as well as get to know them better. They can be arranged or sorted by who the most recent models are, who are the most popular, or you can choose to know them in alphabetical order. You're able to meet those models, but then there's this other part of the art gallery where you can see the categories of all this porn. You can see the kind of art expression they use, whether it be taking it up their asses, taking it up their pussies, creaming their pussies up with those creampies, taking both of those monster cocks by using both the ass and the pussy, or getting facialized. Or you can see who the people are in these artworks, like MILFs, Latinas, Redheads, Asians, etc.
All of this you can get when you become a member of PervertGallery. You get to see the best models and pornstars of all time, you can see big tits, hardcore sex, including others, you also get access to some bonus sites, you get unlimited streaming as well as download, and you get to access a regularly updated site. You get to view this amazing art gallery, and more if you become a member!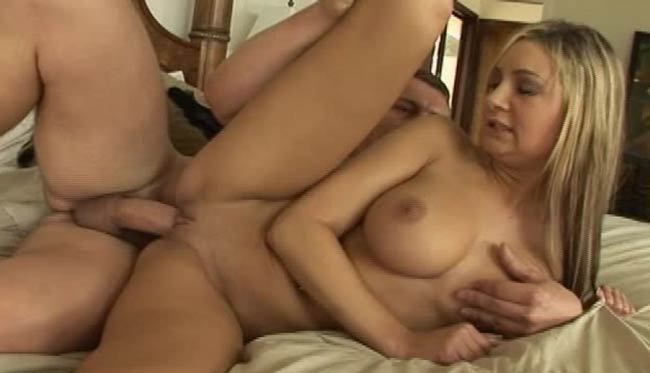 Girls and Videos
It has been touched a bit by the Design and Features Section, where we get to see parts of this art gallery of porn those models. Well, pornstar or not, they are all really hot and they know how to express themselves thoroughly, making this artwork experience a really pleasurable one. Meet girls from different races, whether they be blacks, Asians, Middle Easterns, Europeans, etc. come together to do what we all love to see: hardcore sex. They just do their thing, getting their asses creampied, getting their pussies creampied, getting their faces glazed in so much cum, getting penetrated by 2 guys at once or even doing orgies. They're all really good at it too.
However, did you ever have that feeling where you get engrossed and truly captivated by that one artwork? That thing exists even in porn, and I'd like to highlight the one model that truly captivated me, as well as her work. Feast your eyes on Julie Silver! A little background on Julie Silver, if a scene didn't include anal, Julie Silver might not have showed up! With a long laundry list of anal scenes to her credit, Julie clearly had her orgasms deeply connected to her ass being stretched. In a country where women have their ass taken before their pussy, Julie mastered her craft of defeating angry cocks with her amazing asshole early on, setting the table perfectly for her memorable, load soaked jaunt through porn. She's starred in that scene with Jessica Fiorentino once in a group sex kind of setting. They just show amazing prowess in simply getting those cocks dried of their cum as they just get pleasured all the way with such an amazing display of skillful strokes, bobs, moans and everything else. Watch it now so that you can see it in all it's pleasurable wonder!
The videos can range up to 360p to aid with people who have slow internet connections, or up to 720p to give people a really good view of all of these quality work. Talk about flexibility and quality in tandem to give people the best viewing experience possible!
Conclusion
That concludes our tour on this art gallery named PervertGallery! Isn't it a wonderful place of really good art? If you like art, or just appreciate beauty in general, then you won't ever get to see another place like PervertGallery! You get to see all of those good stuff. So join now and have unlimited and unrestrained access to the best porn art gallery you'll every see.