MyDirtyGF
MyDirtyGF Review
Overview
My Dirty Gf is an adult content website that gives you access to porn videos and images. The content is of a kinky couple, Markus, and Nicky. The two enjoy sharing their sexual encounters with the public. The primary niche of the site is individual models while the secondary niche is amateur girls and hardcore sex. The couple has done a fantastic job in maintaining the niche of the site. I love the fact that the site has tried to put up something for all tastes and preferences. Sign up on this site, and you will not regret it.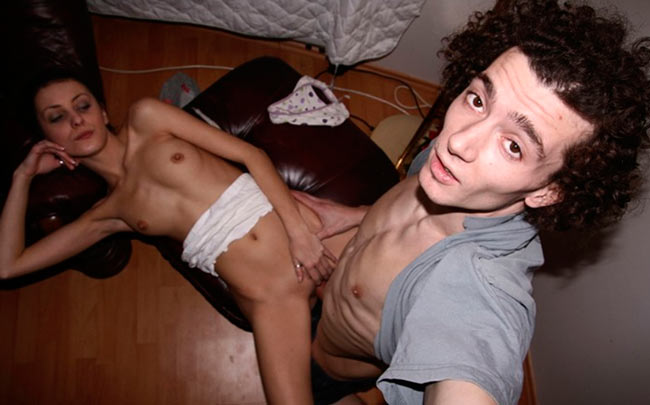 Design and Features
My Dirty Gf has an amateur feel. At least that is what I experienced when I first accessed the site. However, the site has a simple and modern design and layout. The webmaster did an excellent job on the design of the site and all the handy work that was done to come up with this site. It is one in a million compared to the other sites in the same niche or category.
As you browse around it, the first thing that you lay your eyes on is the well-designed homepage. The homepage has vivid background colors that make it stand out from the rest. There are also a lot of images of Nikki and Markus. They are both naked in the photos. You will be able to see the two fucking while in other cases you will get a glimpse of Markus rock hard dick hanging freely or Nikki perky tits and well-shaven pussy. These images have done the site justice in marketing its content. It gives everyone who visits the site a feel of what to expect once you become a member.
I also loved the fact that you can be able to store all your favorite videos and images in the favorite section. I like this section because you get to access them without wasting time browsing through the pages looking for the photo gallery or the video. There are also some tools at the top of the site that aid in navigation. They make it so easy and fresh.
Girls and Videos
Nikki and Markus make a fantastic duo. The couple engages in hot and raunchy sex that is so enticing and can keep you glued to your screen for hours. In one of the videos, the two are sunbathing on a beach. Nikki is lying on her back, and she requests her boyfriend to apply sunscreen on her skin. Markus smears some and starts massaging her back, from her shoulders to her bum. Nikki inhales loudly, and you can hear a moan escape her lips. Markus then grabs both of her tits and massages them seductively. The pair is a private beach, so there is nothing to worry about privacy. The scene escalates so first, and in a few minutes, Markus is pounding on Nikki's pussy as if his life depends on it. They explore different sexual styles, and after some time Markus is ready to cum. He starts jerking off his shaft and is aiming at her boobs and mouth. He shoots such a big load and Nikki is licking her lips seductively as some of it land on her lips.
So far My Dirty Gf has 20 plus videos. The videos can be accessed in different formats. You can either download them or also choose to stream them live. There are also images that can be downloaded or viewed online. The choice is yours.
Conclusion
My Dirty Gf is an adult entertainment site. The site as an impressive number of videos and images. Sign up on this steamy site, and you will always have endless boners perusing the content. I highly recommend the site to everyone who likes couple sexual performances.
or check some more about MyDirtyGF on other good review sites!