MILFsLikeItBlack
Overview
Are you looking for quality, interracial action? Are you looking for excellent footage of hot moms doing what they do best? Milfs Like It Black is the place to be, this is one of the top porn pay sites for interracial porn lovers. Not only does Milfs Like It Black have over 2000 videos of hardcore, interracial action, but it also has categories to help viewers find exactly what they are looking for. Alongside the categories, Milfs Like It Blacks also separates their videos with seasons and episodes to help organize the huge amount of videos they have. Most porn sites have an unorganized mess of videos and content, but not this place.
This site keeps the viewer in mind by helping them find specific videos in many different ways. This interracial porn site also has exclusive porn stars who perform only for the site, under the location "Our Milfs." With tons of action, the sexiest women, and even funny bits here and there, this site is one of the best in the industry.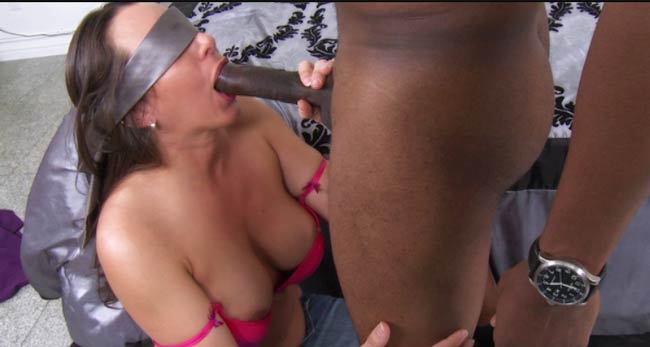 Design and Features
Milfs Like It Black is under the Mofos network, with the videos being an original series. How many porn sites have original series? The answer is few and far in between. Members can enjoy all seasons and episodes of the original series in High Definition. You won't see any pixelated content or blurry spots here. Adult content is available for both streaming and download. The site also provides a Member's Top Rated episodes section, a select group of videos that many people enjoy. Members can access all seasons and episodes the site provides, plus an additional 60 bonus xxx videos. That surmounts to a virtually endless amount of content to enjoy, all for becoming a member to this site. If you are the type that enjoys a good laugh while you watch content, Milfs Like It Black also provides funny clips for viewers to enjoy.
Not only does this site provide high quality, hardcore videos, it also gives the members something to laugh about here and there. While there are endless amounts of sites that provide traditional porn to watch, this may be the only site that also provides comedy gold. Milfs Like It Black also has amateur party videos< for viewers to enjoy with over 1600 amateur girls, giving them something that spices the site up a bit. Not to mention, there are 7 weekly updates constantly added, adding some fresh videos to the gigantic collection. Since a subscriber is a member of the Mofos network, they will also have full access to the 32 bonus sites as well.
Full mobile access is also integrated for those who like to view on the go. If a customer ever has any problems with the site, 24/7 member support is there to take care of their needs and complaints. With tons of content, bonus sites, and amateur videos, complaining about this site must be a rare occurrence. Plus, a porn site that makes you laugh as well? What's not to love about this place?
Girls and Videos
Being a member to Milfs Like It Black is a wonderful thing, and becoming one is a walk in the park. The only required fields are a username, a password, a preferred package, and payment type. Milfs Like It Black offers a 2 day trial for $1. This is highly recommended for people who want to test the waters a bit before diving in. There is a 1 month membership for $29.98, recommended for members who want to stick around a bit. Like what you see? If so, the site also offers a 3 month membership for $19.99 a month. For viewers who want to get the most for their money, the site has something special in store for them. On the more cost effective side, Milfs Like It Black also offers a 12 month membership for only $10.00 a month! This package suits those who want more bang for their buck the best.
Worried about having your account overridden, or worse, somebody snooping into your special purchases? Well, there's good news for you if so. The website has fully encrypted transactions, which renders problems like identity theft impossible. Members will have discreet billing, so there is no reason to hide your payments from people around you. Are you worried about that pestering monthly bill? The site has a one-time bill, meaning a year long membership will have one payment for the year. Getting a Milfs Like it Black membership you'll have access to all Mofos Porn Network, including great porn sites like LatinaSexTapes and the newest Stranded Teens.
Conclusion
Do you love hardcore action that pushes the absolute limits to what can be done on camera? Do you love seeing the hottest moms in the industry in the sexiest videos around? Do you want in on the amazing deals and unforgettable content this site has to offer? If you answered yes to at least one of these questions, you should definitely check this site out. This is the kind of site that focuses on content, not money.
This is among the dying breeds of porn sites that treat their members right instead of simply taking their money and laughing. Speaking of laughing, when was the last time you could say that a porn site make you laugh? After becoming a member to Milfs Like It Black, you can rightfully say that you had a few chuckles while browsing the best interracial action around. So what are you waiting for? Of course this site is for you.
Milfs Like It Black is no more available, take a look at the Mofos Network