LouisaMay
LouisaMay Review
Overview
LouisaMay is a great solo porn site featuring big boobed sexy British chick, Louisa May, who is totally into Japanese culture with a special interest in manga and anime. She is generally seen doing a kinky roleplay or playing with her big boobed friends. And all these amazing boob plays and roleplay is shown exclusively on LouisaMay. She loves to get naked often on camera, just to show off her amazing breasts and nipples, as she performs a sexy striptease. LouisaMay is a member of the Bittie Bucks Network, a network of sites specializing in big titties.
There's something awesome about LouisaMay, not just because it belongs to pornstar Louisa May, but because there are many goodies that you get to experience and enjoy on LouisaMay. Her natural and big tits are the center of attraction on this exclusive porn site and bring to you some awesome porn movies for your kinky pleasures. You will love to watch this amazingly sexy slut, LouisaMay, and her friends when you become a member of this site. We've compiled a great review for you on this amazing porn site because you are guaranteed to have a great time when you sign up. Let's check out how you can have this great time. Go ahead and read this exclusive review of LouisaMay.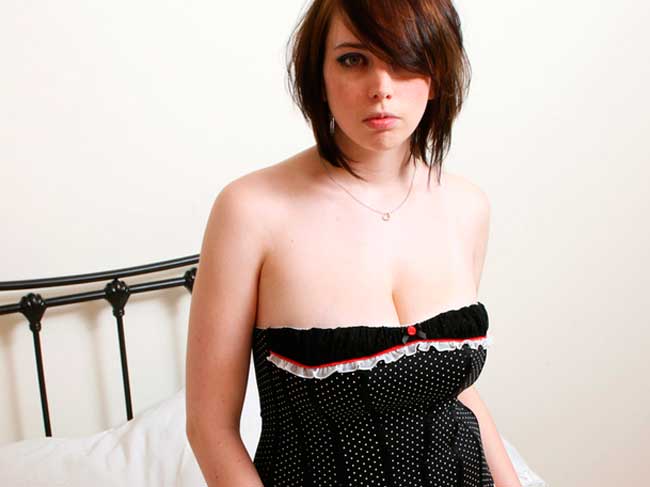 Design and Features
LouisaMay will blow your mind away from the time you enter the site to check out its contents. Whatever you explore this site, you will see only one thing, Louisa's big boobs, and LouisaMay has ensured that you don't miss out on her exclusive breasts at any moment. All over the site, you will find nude images of Louisa May, to get your dick a fillip to jerk-off to glory.
At the top of the site, you get to see who Louisa May is, and a description adds to the intrigue of who Louisa is. There are a few nude images of Louisa May above the description and a very beautiful photo of Louisa with a victory pose. There are three links that will take you to the members' area, login page and the next tour page. You will find a trailer, which will give you a great time getting to know this sexy bitch. You will also find some more nude images of Louisa May, all of them focusing on Louisa's big breasts.
Read some stats about this site, including the horny manga videos, hot girl-on-girl action, thousands of pictures, DVD quality of videos, and two updates per week. In addition to these stats, you will find that there are 146 galleries, 146 videos, and over 19000 images. You can check out the featured episodes involving Louisa May, which include 6 episodes. There are three tour pages, and each page offers a new episode for you to enjoy. Each episode has a title, a brief description, and four large images that show what to expect in the episode. As you explore the tour pages, you will find additional kinky episodes, with exclusive nude images of Louisa May, each adding to the site's sex appeal.
Let's check out the affordability of this site, for we are now coming to the end of this section. Louisa May is a very affordable porn site and comes with three specific membership plans, including a monthly access, a quarterly access with one month free and a 7-month access for a very miniscule amount. If you are still concerned about the site, you can check out this site based on the trial pack. Your membership also gives you access to 6 sites in the Bittie Bucks network. 
Girls and Videos
You will only see Louisa May in all the pages on LouisaMay, and having said that, it doesn't mean Louisa May has a psychological disorder and wants to see more of herself on her website. Understand that this amazing porn site is a special site, and has a strong focus on big boobs, and rather than watching Louisa May, she wants you to relish her amazing breasts and pink nipples sitting like cute buttons in the center of her breasts.
LouisaMay offers you exclusive solo masturbation and lesbian sex, and the lesbian bitches featured in this awesome porn site are also endowed with big boobs. Trust our words on this, LouisaMay offers you the most amazing big boob festival from all over the porn world. Louisa May possesses envious 34G boobs which can drive men and women crazy alike. Men would love to fondle the boobs every moment, as long as the breasts are left uncovered, while their mouths would salivate at the sight of the pink nipples.
Her slim body has silky smooth skin, while her shaved pussy and pink cunt prefer a warm mouth to lick and eat the oozing cunt juices. Not only does Louisa May love to play with her pussy and breasts, but also enjoys playing with another slut's breasts, nipples, pussy, and cunts, not to forget a sensuous rim job.
When we explored the site's tour pages, we loved every episode uploaded on LouisaMay. Though the episodes aren't video thumbnails, we could gather enough information about that episode.
We loved the big tittied lesbian action in Tartan Skirts. Featuring Louisa and her big boobed friend, Natalie, this is an exclusive lesbian action, which can get your dicks soaring to heaven. Wearing tartan skirts and black t-shirts without bras, they get naughty and start kissing each other, stripping soon to their birthday suits and sucking boobs, and playing with pussies and cunts. The images that this episode has chosen to display are amazing, and you will not want to miss out on watching these big tittied sluts playing before the camera for you. 
Conclusion
LouisaMay is a wonderful site for you to subscribe to, and you are sure to fall in love not only with this sexy big boobed British beauty but also all her friends with whom she shares a very naughty relationship. Watching her indulge in kinky lesbian acts is very heartening, and at an affordable fee, you can enjoy amazing big tittied sex on the Internet. What more do you need now? Join LouisaMay and jerk-off to glory.
This site is no longer updated. Take a tour of the best boob pay porn sites!