IndianSex247
IndianSex247 Review
Overview
IndianSex247 is a quality amateur Indian porn site and it offers user-submitted videos. The site features real life sex scenes involving mostly couples that don't mind their bedroom games and naughtiness being seen online by the whole world. The site has assembled the hottest and horniest Indian amateur beauties to ensure that they give you the kind of performance that leaves you desiring nothing but taking them to bed and truly fucking their brains out.
It can be very exciting and erotic to know that there could be filming going on next door from your home and you don't even know. This puts an interesting taboo flavor to things, and now, you can span around the world to enjoy such footage from, IndianSex247. Yes, this is the site which most people come across during their ventures into the undergrounds of cyber porn.
The site has a much snazzier homepage, and, in most people's opinion, much more thoroughly organized content than the free biggies. Though it`s a bit rough around the edges, IndianSex247 is a pretty good little network for Indian porn fans to enjoy. There is more than enough content to keep you busy, even though for a network the collection is still relatively moderate. The content is really good and the chicks are hot. So hot that, they surely ignite any old flames of lust that is left in your loins.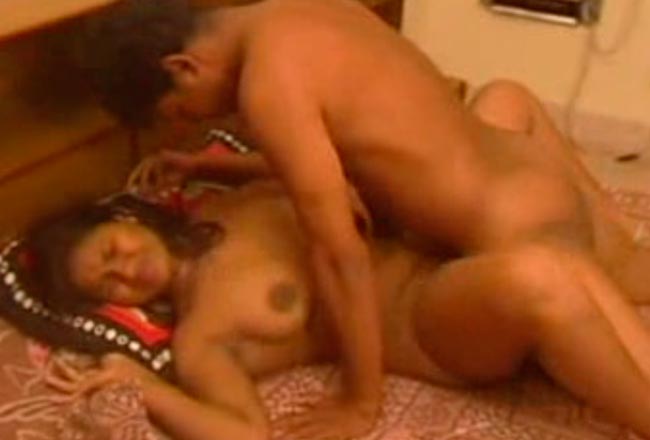 Design and Features
The Homepage is smooth and looks elegant, despite having amateurish content. The color red goes well with the passion of sex and the spirit of Kamasutra. The design is simple but quite functional and user-friendly. Logging into the main membership area will more than prove that, there are some professional eyes and actions behind the scenes, and as a member, you'll reap the beautiful benefits.
Another thing users really dig is how consistent things are from site to site through the network. Color schemes and logos aside, the layouts are identical. Also, the more recent updates come in a slew of formats. There's a certain glow to the goodness offered here, not only are the women stunning and graceful in their sensual movements, but the men are handsome, massively endowed, and willing to show how controlling and romantic they can be.
Once these hot honeys fall under the charm of their male suitors, there's no turning back from the desire they're feeling, all this under real, homemade environments. While the playback quality is superb on the higher-end files, the lower quality and mobile formats looked pretty good, too. The video timeline (used for selecting clips) is also a great touch that looks truly cool. The creators have put in a lot of hard work to make sure things are even from page to page, and it shows. The libidos are high, whether, through hard-core or soft-core stimulation, you will find yourself melting into their pornographic pot of pleasure.
There are thousands of videos that depict the most authentic Indian ladies you have ever seen having sex before a camera. Sex goodness is delivered in all the video posted on the site. While other sites on the network do have HD videos, IndianSex247 does not. The best you will be getting here is a relatively high bitrate 480p download. It's not the worst in the world, but in the modern era of porn, having a high definition option is pretty much expected, but who cares if it's real and gives you the best kick.
There are always so many other good things to say about IndianSex247 but does not always have enough words. You get everything; hot sluts, horny lesbians, raunchy sex, excellent top-notch photography, HD videos, daily updated photos, daily updated video.
Girls and Videos
The beauties featured in the videos are simply styled women who fumble around at first but eventually start to get into the rhythm. You will see all kinds of Indian cuties and from various locations, they look good enough to eat, and many of them are gobbled up as part of the sexual foreplay offered on IndianSex247. Most of the site's content is self-shot. They do a good job, though, of providing a diverse mix of amateur porn.
There are 2500+ clips on the site, and they range from your typical hidden camera masturbation to balls slapping ass, nearly explicit fetish action. This is, through no minuscule part, to the fact that the content is user-submitted. And as you know, tastes vary quite a bit, especially with such a large sample size as this. The site states from the beginning that these lovely women no longer feel restrained to express themselves in an erotic nature, as the advertising images beautifully depict. It seems there is soft-core and hardcore material alike, in the claims of a large amount of exclusive content, with daily updates and also live chats with stunning Indian women for your pleasure.
So, are you looking for some next door sluts, couples and lesbian action that's all amateur? This site is easily recommended by virtue of the fact that it's perhaps one of the very few sites around fully dedicated to Indian amateur porn video scenes downloads. If you're a fan of Indian adult action, you can't really miss out. This could be the place just created for you. Genuine, amateur, home-shot videos and galleries are offered at this self-submit site where the content is original and there are daily updates.
Conclusion
Beauty, precision, and pulsating good times can be found on IndianSex247, especially if you're a fan of amateur Indian content that depicts the feminine and flaunting side of the more than beautiful Indian women. It depicts different personality types, the alluring to the just plainly adorable, and unknown faces giving some amateur pleasure too, but all done in a niceness that will have you coming back for more on a regular basis. And the site will always welcome you with new content when you arrive. Forget the fake and enjoy the real, that's the promise you get with IndianSex247. Sign Up and enjoy. Your huge monster dick will surely thank you for doing so. You would have satisfied it and made it happy.