ImLive
ImLive Review
Overview
One of the best porn pay sites is how most people would describe ImLive. This free live sex cams site has over 80,000 amateur models with broadcasts going 24/7. ImLIve gives you access to models from all over the world who will help you explore your wildest fantasies. They offer you subscribers a whole host of chatting options including 1 on 1 private chats, shows with pornstars, happy hour shows, host videos, and special weekend parties.
ImLive even offers its members a special multi-viewer mode that allows them to see multiple models at once. ImLive does everything it can to give its subscribers the most for their money. Their mountain of beautiful models and long list of features are what make them one the best porn pay sites out there.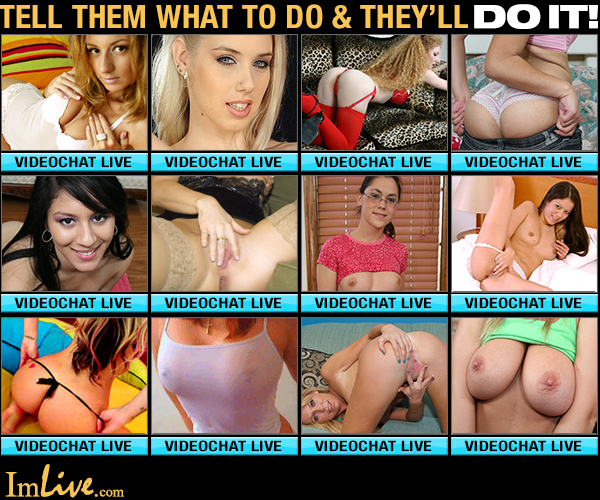 Design and Features
With all the sex cam sites on the web it can be difficult choosing which one to subscribe to. You want to be sure that your getting the most for your money. ImLive does everything it can to make sure that you get the most out of your subscription. The moment you login into the site you are flooded with options. One of the most important options ImLive offers is a list of unique and interesting categories to choose from; such girls, alone, threesomes, couples, shy girls, celebrity porn stars, and more. After narrowing down your list of models by type you can narrow the results even more by choosing from special features. Among these are happy hours shows, birthday hosts, and hall of fame hosts. If this isn't enough for you can also choose your models ass size, where they are in the house, and from a long list of fetishes. ImLive has something for everyone no matter their tastes.
The most innovative feature that ImLive offers by far is its multi-viewer. This is a unique feature that you won't find on cam sites anywhere else. Using multi-viewer you can look at the chat rooms of 6 different models on one screen. Even better this feature is completely free to use for subscribers! Using this amazing feature subscribers can enjoy 6 of their favorite models at the same time. This a steamy idea on its own but it also means users can narrow down their choices by picking from their top 6. If multi-viewer doesn't interest subscribers ImLive has plenty more to offer them. After signing up users get 3 monthly contest videos a day, the ability to contact models for free, unlimited live chat, and model teaser videos. One of the more interesting features lets subscribers post their hottest fantasies online to get replies from the models. In the end ImLive has something for every user and is certain to leave you satisfied.
Girls and Videos
Joining ImLive is incredibly easy and more importantly its secure. Signing up only takes a minute and is free to do. All you have to do is answer a few questions about yourself. ImLive will use these answer to help protect your account as well as your privacy. Once you put in your credit card info and answer these questions your set to start chatting. There is no special program needed for video chats, you won't even need a web cam to see your favorite models. If you have a web cam and microphone you will be able to chat with models after signing up. If you want to have a private show with one of the models you can do that after joining and buying a few ImLive credits.
Most of the features on ImLive are free for users but you will need ImLive credits for private shows with models. Every model has a different price per minute for their video chats. Prices range from 0.98 to 5.80 ImLive credits. These prices are set by the ratings that other ImLive members have given each model. ImLive offers some different packages for their credits.
Conclusion
ImLive is one of the best pay for porn sites on the web. It also has one of the largest selection of models of any sex cam site around. The long list of categories and options that ImLive offers means that subscribers can hone in on the perfect model for them. It also means that users can pick a fetish or experience that best fits their mood or kink. To go along with this long list of categories subscribers also get a host of features to enhance their experience. Multi-view being the obvious stand out here.
This unique feature is something that you will only find on ImLive and that will truly enhance users experience. Even if they don't use it to narrow down their choice of models it it offers them a very sexy experience all on its own. Even when multi-view doesn't prove to be enough for subscribers ImLive has plenty more to offer. Subscribers enjoy model teaser videos, 3 monthly contest videos, messaging models for free, and unlimited live chat. Even better users can post their naughtiest fantasies to have models respond to them. All of these fantastic options come at amazing prices. The sign up is free like we said above so you will never have to spend money till you find a model that you like. All of this makes ImLive one of the top cam sites around that offers you a lot of options for very little.
Visit ImLive
or check some more about ImLive on other good review sites!