GiantessClub
Overview
Cartoons and pictures are one of the most innovative ways of representing one's art. These cartoons fulfill the demand of each and every age group. For the adults, these special books and magazines depict a story laced with porn. What you get in these toon books is the plot and the plot then develops into a whole series of sucking, fucking and orgies. The cartoons add a new dimension to the whole set of an imagination of the reader. All the stories on the website have the main character as a giantess in some form or the other. There are a lot of imaginative stories with toon art at its best. The girls sexually explore each and everything in these books and the imagination of the cartoonist is to be worth appreciated. There are more than hundreds of ebooks and you can download all of them but each and every series carry a hefty price with it. Actually, the price is for the imagination of the author and the production team.
Design and Features
The website is designed in a simple manner. The homepage runs a slideshow which shows some of the ebooks with the main character and one-liner descriptions to attract the reader. There are other stories which are displayed on the page along with the price tag for each story. This website is different from other conventional porn websites. You get to see regular fucking scenes on each and every website with some specific niches. But this website is only for those who can fantasize and imagine. The naked toons performing every sexual escapade on paper requires a lot of imagination to really enjoy the genre. You get the whole series of wallpapers and other stuff for free if you are a member. But if you do not want to waste a penny and still want to get some free stuff, then, this website is not for you. The website gives nothing gratis and you have to loosen your wallet to enjoy even the least thing on the website. Toon porn has been in the industry and also has made its own place because of a section of the viewers who love to indulge in these. Toon porn is very popular in eastern countries like Japan, Korea, Vietnam, Thailand and such other countries. But in the west, there are very fewer buyers of this sort of porn. It is because of this fact that there are very fewer websites who indulge in porn toons. The west is basically involved in serious hardcore fucking and dating with some of the freelance pornstars.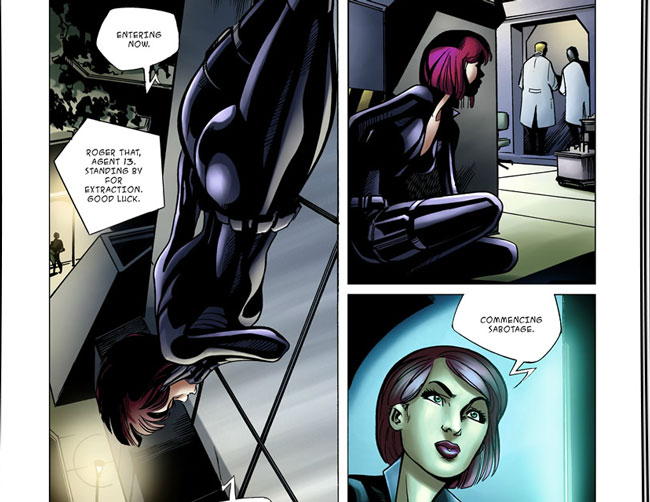 Girls and Videos
There are many ebooks displayed for the buyers to buy and try. There is series of such stories and you can always wait for its newer edition to come out if you really love a series.
The Giantess Club is a storehouse of a lot of adult cartoons and magazines. It specializes in the field of adult toon entertainment industry. Giantess club deals with the supergirls and their sexual escapades in life. Each supergirl has a series dedicated to her and the sequels come regularly keeping the fans on the toe and waiting eagerly for some more fun. The Giantess Club starts with the story of a girl named Grace, who could change her size depending on the situation. She was a simple New Yorker till a few years back. But a few goons tried to drag her into the park and get snagged and sexed upon without consent her when she was just barely the allowable age. She got so stressed that genetic mutation took place in her body and she got the ability to change her size whenever she felt like. She can easily grow to a height of 50 meters and she changed her size in self-defense and kicked off all the goons. As she enlarges her body now, a lot of physical changes occur in her body for the time being. Her body gets denser and she is able to grow very big. Whenever she feels like, she can grow even lesser. Grace is a simple woman and she has no such intentions to be famous. She went to the US Home department and divulged all the details and promised to help in every research possible. She had saved New York from chlorine poisoning and also had saved a group of students from committing suicide by coming in front of a mail train. She got a lot of publicity and she became no less than a celebrity in less time. However, a few people in the industry along with a few politicians wanted to encash on her abilities. Hence, they formed a research team in order to find out the real cause behind her abilities. She is tested upon by the researchers and the fans are made to wait eagerly for the next edition where the story will surely lead to some climax. The story is simple and there are a couple of lesbian scenes between Grace and her roommate. The three-part series has lesser nudity than expected. However, other such series have a lot of porn and fucking scenes. In one of the others series titled GROWTH STUDIES AMY GREEN, Amy is the lead character and she works as a librarian but due to some comet falling on earth, she gets the power to grow and her boobs and booty is enhanced too. The story depicts many fucking scenes.
Conclusion
The people who liked reading ebooks and toon magazines are surely going to love the website. Though the website carries a hefty price with all its publications, you can try one of the ebooks to experience this different form of porn. The niche is less popular as people these days do not want to invest a lot of time to read and imagine. They need a video in which there is some real hardcore pounding from the very beginning. Still if you are a big fan of cartoons and adult toon porn, this website has a lot to offer.
Get your GiantessClub Discount