GayFriendFinder
GayFriendFinder Review
Overview
One of the massive gay porn sites offering online dating services, GayFriendFinder has more than 50,000 registered members who are eager to meet other members of the community and participate in sexy gay porn. The gay porn videos that you will see in the collection are not the type of gay XXX scenes that are on other gay porn sites. You are guaranteed to see not-orchestrated scenes in the collection.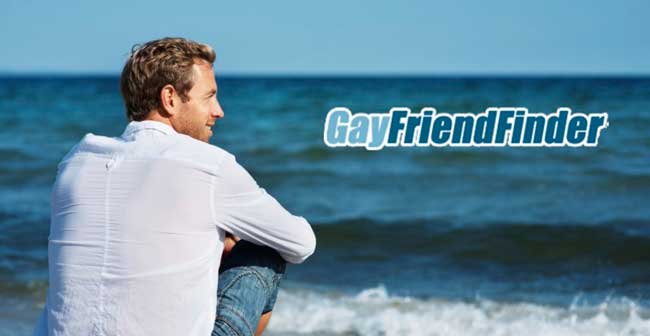 Design and Features
GayFriendFinder looks like a decent site. The design looks a lot like a social media site because of the array of profiles that will greet you once you are on the homepage. The site looks clean, tidy and professional. However, you can also find advertisements and sponsored posts on the page but only minimal though. To compensate for this, the site does have a lot of features that are used to provide convenience and a hassle-free experience to the members.
First, there is a search option where you can look for other members who are in the neighborhood. The site can also suggest and present a list of profiles that are nearby by using algorithms and logic that matches your interests and previous search history. This gives an opportunity to the members to meet up and if things go well, things can end with a hookup. The secret here does not entirely rely on the algorithm of the website but also in the number of users that are registered in your neighborhood.
Speaking of registered users, the site follows a four-step registration process, which includes selecting your preference: male or group. Then, it is followed by providing your basic information like birth date and location. To finish the process, you have to provide your credentials like the username and password so you could create an account. Once you have your account, you can then upload an introduction video and a profile picture. Right after completing that, you can then start browsing the site.
Just within a few minutes on the site, you can already say that navigating it is just easy. The main menu can be found across the upper part of the page. It contains the homepage button, browse button, chat button, video button, blog button and magazine button, and each of these buttons takes you to the different sections of the site. Through the browse button, you can search over 50,000 profiles on the site. If you want, you can start searching for countries too, where you can also find the total number of active members each country has. On the other hand, the chat button will lead you to different chat rooms where you can search chat rooms according to location or by searching specific keywords. If you don't know where to go first, the Lobby chat room is perfect for newbies.
One thing that might seem unusual for a porn site that you will encounter on this site is the minimal number of videos. The videos section of the site is not that full of hardcore videos because you will only find introduction videos on this page. You will not see anything more than that because the purpose of the site is to make people meet and not to produce porn videos. However, you can still find a lot of interesting things in the video collection of the site, which by the way already has a considerable amount of good videos, because users are trying their best to earn a nice first impression by being creative in their introduction videos. Aside from visiting profiles, you can also interact with other members by publishing and interact in the blogs and magazine section. This section contains tips, articles and other information that you might find helpful and interesting like relationship advice, coming out stories, family problems, and same-sex relationship stories. Aside from those, there are also other topics like fashion and beauty. 
Boys and Videos
The models in GayFriendFinder are not the typical porn star figures but instead, they are the active members who joined with the intent to hook up with other members. Currently, the site has over 50,000 members from different countries. Most of the members are from the United States. Out of this number, California is taking the first spot by having over 10,800 active members. On the other hand, Canada has over 7,000 members from all of its provinces while Australia has 5,627 members. Even from the Caribbean and the Middle East, there are GayFriendFinder users too.
Now with all that, you can tell that the members come in different physical attributes. Some are white while some are black, some are skinny while some are chubby, and some are hairy while some are bald. As you surf through the profiles and get to know some members, you can also notice the difference in dating preferences of the users. There are some users who are serious in looking for a relationship through this platform while some just want to have fun for the night. That is why it is important to get to know the user first so you can set your expectations straight. 
Conclusion
GayFriendFinder is a nice site for those who want to look for a serious relationship or for those who just want a one-night stand. Its members are from all over the world already so if you try this out, you will surely not feel left out. Since the site has people from around the globe, you will have enough potential matches to hook up with. You will surely enjoy big time once you try this site since I also had a lot of fun exploring GayFriendFinder.
Visit GayFriendFinder
or check some more about GayFriendFinder on other good review sites!