Fuck The Geek
Overview
"Fuck the geek" seems kind of interesting, isn't it? This site is basically a site under the "Chick pass" network. "Fuck the geek" basically represent a geek named Logan and his prettier parterns in some amateur hardcore sex act. Basically many guys think they can not get sexy and hot goirls to enjoy, because they are not good looking or handsome, but in this site you can be surprised to see general average guys enjoying pretty sexy chicks and womens. This site is easily navigable and you don't have to face any problem when you are browsing it. The contents are good in quality and you can watch every content in this website in good quality. All the videos are showed in the homepage and you can also use advanced search option to narrow down your viewing list. After when you registered to this site you can almost access every sites and models under the "Chick pass" network. Hardcore sex fan will have a great time in this site.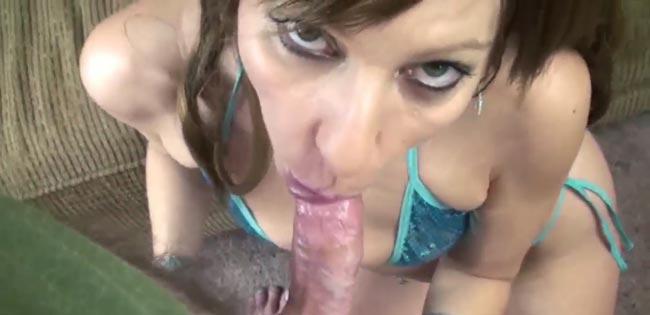 Features and Design
By seeing website design I am truly amazed, the format of this site does not look much on the eyes but you can truly find some cool and naughty stuff in here. You can find different kinds of sex act of different types of peoples. The homepage of this site is decent, not very good but not very bad also. You can see the latest updates through the homepage. This site updates very frequently. You can also see all top rated models of this site. This site has done some optimization for their mobile users. You can easily surf this website through mobile devices. You can search for any particular content by using search options. This site is basically a support site of the "Chick pass" network. You can easily access all the contents of this network via only one account. You can visit sites like busty lavender, lusty lina, xxx indigo, T&A Asians. This site is very low with content. But this site is evolving, they are increasing their archive every single day. This site usually contains originally amature scenes. The video section of this site is not very rich. It's only contains 650 over videos. The video quality of this site is good, and can be downloaded basically in some types like mp4, divx etc. I noticed a very interesting thing about this website, the guy named Logan wears condom in every single video. In porn we can see many videos has some music on in the first, but videos of this site has no music. The streaming quality is very decent. When I am surfing or streaming any videos on any platform, I am very pleased about this site. The photo section of this site is also good. This contains over 650 photo sets. The photos are mostly amature level photography. There is no huge amount of editing or light work, otherwise all seems good. These photos all are in high resolution. You can also download them. Each photo set comes with a unique video, so you can select any good scene you like. You can see the details of the contents only by clicking details option, but this site does not provide information of its contents in details. This site does not provide any live cam, so you can't able to watch any live sex act. The registration process of this site is quite easy. You have to provide "User Name", "Password", "Email" and a payment method. After registering you just need to provide your username and password. You can access all the contents of the "Chick pass" network with only one account. To watch any videos and photos or to go any bonus sites you just have to click that link, no further information needed.
Girls and Videos
The site only features one guy named Logan, he tends to look in geeky outlook. He has some sex act with his condom on with some great pretty ladies. Those ladies are awesome sexy and hot. They know how to put their act very perfectly. This models are can be from any where. Logan put his sex act with very hot girls, you can see some threesome videos and some lesbian stuff if you surf this site long enough. While I surfing this site I see some of the great girls that Logan have some fun. One of them was named Lisa and she put some crazy sex act, and her moaning while Logan was fucking her was great. I could not think that a girl can moan that much lovely and erotically. She put some with her lip and that was awesome. You can enjoy all type of porn when you are registered with this site, this site is connected to a huge porn network called "Chick pass" and it is connected to all different types of site featuring different types of sex act. So it is a full world full of porn, and you will enjoy every bit of your time when you are on with this site, and you won't regret your registration to this site.
Visit Fuck The Geek