FTMPorn
FTMPorn Review
Overview
On FtmPorn you can enjoy some of the hottest hardcore xxx scenes that feature transmen legend Buck Angel and many more experienced performers. The HD quality of the videos is present throughout the entire archive and the diversity of the models extends to both women and men.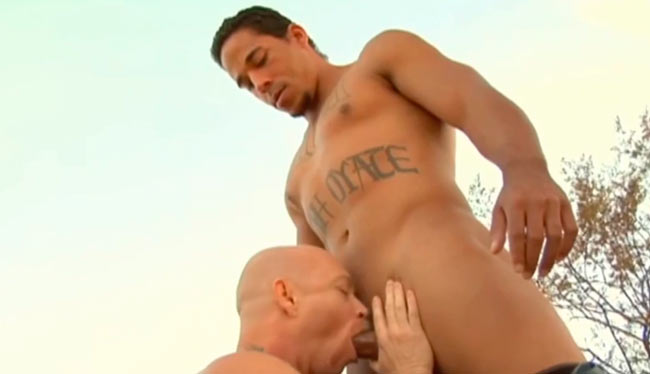 Design and Features
Right off the bat, the issue I had was the lack of a category page. At first, it seems like a big deal but since the website only has 80 videos at the moment, maybe it shouldn't be much of a concern. You can still access individualized pages for photos, videos, and models. There is enough information on the model index, especially when it comes to Buck and other popular performers. Whenever a decorated AVN star like Buck leaves his imprint on a website you know that the design will be made with the fans in mind. This is why everything is so easy to find in a simple top menu, and statistics like the number of scenes and models are listed at the top of the page and they get updated constantly.
FtmPorn also has a link to Buck's personal shop. It's a place where you can purchase specially designed FTM toys. It makes sense that if he started the whole movement he should know exactly what transmen want. There are a monthly recurring membership plan, a three months membership plan and a membership that extends to a full year, although this one is a limited offer. No trial run can be purchased, probably because you get to see many screen previews and vip caps of the content featured. It's enough to get you excited and introduce you to the genre if you're not familiar with it. 
Girls and Videos
Men with pussies are not a new concept. Buck Angel may have popularized the porn FTM genre but he most certainly wasn't the first to make the change. Either way, the man is a great performer and his multiple awards in the industry certainly back up my claim. This handlebar mustache tough guy doesn't try to steal the attention. There are many scenes that don't even involve him. A few women can be seen in some pussy licking videos and a few brave men who can take a whole hand inside them. The content is hardcore but the models seem to go through all the motions with a smile on their faces. All the guys featured and the trannies are very fit, as should any porn star for that matter. The women I've seen had some nice big titties but they weren't as impressive as the men, I must say.
Out of the 80 videos posted to date on FtmPorn, none is lower than HD in quality. Other low-resolution options are available sure, like 720p and 480p, but that's not because you can't get the highest level of quality. Most of the SD files are probably designed for mobile device users or people with bad connections. All in all, MP4 files can be downloaded to whichever level of quality you prefer. The photo galleries aren't as many as the videos but they are still pretty hot to browse through. The already available zip archives make the process of downloading them so much easier too. 
Conclusion
It is without a doubt the #1 FTM porn site available today. Buck Angel is the creative genius behind the genre and the site and he handpicks great looking models to accompany him in scenes. The quantity may not be huge when it comes to videos but I always prefer quality first and FtmPorn delivers on that.
The site is offline. Visit the best gay pay porn sites.
or check some more about FTMPorn on other good review sites!