FirstBGG
FirstBGG Review
Overview
The site isn't one where amateur models and film makers send in their own content; however, the models are all new enough to the erotica scene to have all the freshness that amateurs bring to the mix. But don't be misled by what I've just said, these are superbly professional movies with all the attributes skilled professionals provide – crystal-clear HD films where nothing is missed, classy sets that look like desirable places to be, and action that follows a reasonable storyline rather than a disconnected series of isolated incidents.
The site has daily updates of hot exclusive fresh chick content in high definition videos plus you get access to around twenty-five more sites of the TeenMegaWorld network when you join. As the network's name suggests, their content is all about fresh chicks and the naughty things they do when their passions run high and you get to download all the girls and their antics to your desktop or laptop 24/7 and all year round. Some of the network's other sites you'll also likely enjoy if you like FirstBGG are 'Creampie Angels' with its focus on cream pies in every orifice, 'Gag-and-Gape' where blowjobs and anal sex are the order of business, 'Anal Angels' that lets the girls who love anal sex strut their stuff, 'About Girls Love' with lots of lesbian love, and 'Nubile Girls', which features girls with supple, shapely bodies showing you what they'd like you to do with them.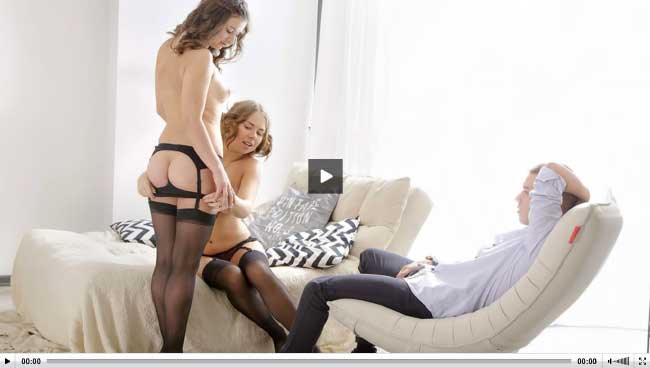 Design and Features
FirstBGG's design and layout is a simple one that's easy to navigate; it's a page-wide header and footer and between these two is a page-wide single column carrying all the images and previews. The header has a montage of sexy scenes from the site's videos acting as a background to the title and some brief information about the site and network. The images and previews below the header feature one large explicit picture and six other explicit pictures of the video's stars with some written details about the action in the film. There are about seventeen of these movie promotions down the page, each one separated by an invitation to join and a link to the registration form. The footer includes buttons to view more pages, another montage of images, a link to Download Movies, which takes non-members to the sign-up sheet because only members have access to the movies, a Member Login link, and all the site's administration pages, such a Customer Support.
Members get to download over 6400 gigabytes of high-quality HD content and more than 650,000 photos featuring nearly 1100 models. Their almost 4000 videos are all around twenty-five minutes of raunchy 'girl-on-girl' and 'boy-on-girl-on-girl' sex that can't be beaten anywhere else on the web. The high-resolution photos allow you to expand on what you've seen in the movies can also be quickly downloaded for more leisurely examination.
Most porn sites have a 'sex between one man and two women' category because it's a popular theme. FirstBGG is TeenMegaWorld's offering and it's a whole site rather than just a category. They've recruited some of the cutest chicks to be its stars and brought their best camera people to film them, which makes it a cut above most other sites' efforts, in my view. At FirstBGG, newbie threesome's screwing is all they do and that focus makes them do it best.
Girls and Videos
FirstBGG has more than 3800 HD videos named for the girls that appear in them, such as 'Aglaya and Ilina', 'Argentina and Mey', and 'Hailey and Avina', and they all feature a boyfriend who joins them and uses his prick, hands, tongue and toys to help the girls scratch their burning itch.
The models on the site are all fresh-faced adorable newbies who love girlie things, like pigtails, Alice bands, and sexy undies. They also like some very adult things, like dildoes, vibrators, and monster cocks. For the most part, they're all white girls and almost all without tattoos or piercings, which I find refreshing and also very hot. The girls are modern ladies so they're shaved bare everywhere except on their heads, where long hair is the most popular style whatever the color – blonde, brunette, red or raven-haired.
FirstBGG focuses on only one very sexy niche but don't be afraid you'll get bored. Having access to TeenMegaWorld's other sites means you'll have a regular supply of other kinks, such as 'Tricky Masseur' where a masseur leads girls from relaxation to hot sex in the course of a single session, or 'Lolly Hardcore' where a cute chick called Lolly shows how much she enjoys raunchy sex in front of a camera, or 'Squirting Virgin' where newcomers to porn demonstrate how hot sex makes them, or 'OldAndYoung' where people of mismatched years remind us sex is for everyone, or 'Fuck Studies' in which the stars put their minds and bodies to learning about sex in a practical way rather than reading about it, or maybe 'ATMOVs' where amateur cuties make porn movies about that magical time that everyone experiences, first sexual encounters.
Membership prices are approximately the same as other porn networks so that is something you should not be worried about.
Conclusion
Both FirstBGG and the network it's part of are oases of fresh chicks in the porn world. Even if you're no longer in that time of life, when everything was new and hot, they remind you of when you were. The clear-complexions, unblemished bodies, bright eyes and smooth skin will get your flag flying and your heart thumping. We should all get to experience this much cuteness every day; we might live forever. Failing the real thing, signing up to FirstBGG may be enough to increase our life expectancy and, even if it doesn't, it will certainly fill your time as a member with joy. Don't wait any longer, sign up today and dive right into all of these clean, cool and decidedly hot oases.
Visit FirstBGG