EternalDesire
EternalDesire Review
Overview
Some finest erotic HD videos and pictures are on EternalDesire, courtesy of the world-renowned photographer Arkisi. There's nothing but natural beauty, sensual masturbation scenes and perfectly timed shots and camera angles in all the scenes on EternalDesire. There are some amateurs and some professional nude models presented but regardless of experience and fame, all content is high quality and exclusive.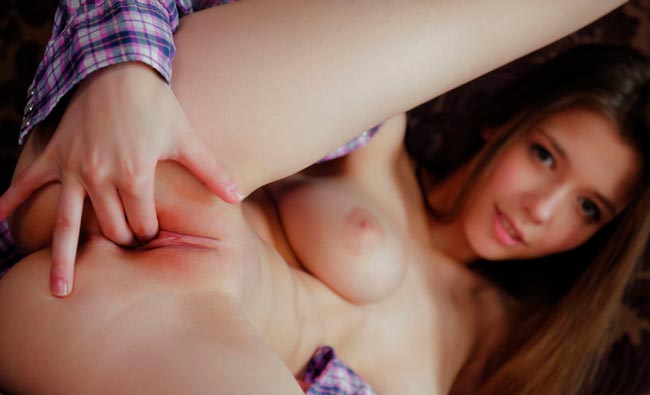 Design and Features
There are many ways in which you can sort the content on EternalDesire. You can choose to view Models, Movies, Updates, Live cams and Photos by using the menu, centered at the top of the page, beneath the logo. Each of those pages has more options like top rated, most popular, latest etc. There is also a search box in the top right section of the website but unless you know a certain model or have specific tags in mind, you're better off arranging the pages using the previously mentioned options. The models have great descriptions on their personal pages and a comprehensive list of tags associated with most of their scenes. This is a great way in which users can contribute to the overall browsing experience.
I love how this site approaches membership plans. There are two options available, both of them for one month, one being recurring and one beign a onetime payment. It's refreshing to find a place that features so much quality content and doesn't feel the need to force members into long-term commitments. Updates are anywhere from 10 to 15 per month and customer support is available 24/7. You can also purchase any of the two membership plans not just by credit card but by using PayPal or bitcoins and this will add an extra layer of security and discreet billing. It's amazing to see websites step up on the tech side of things in more areas than just video quality.
Girls and Videos
Only handpicked perfect models are featured on EternalDesire. Arkisi has a great eye for the female form and he doesn't disappoint in any scene or still shot. The models are mostly slim and athletic but still have perfect curves. Blondes, redheads, and brunettes look stunning in every scene as the lighting always enhances their most amazing features. The settings are also carefully chosen and no model ever looks out of place. You will mostly see solo stuff, the female orgasm in its most natural form but I did find an exception in a massage scene with Nancy A, that finishes with her giving a blowjob to a very lucky masseuse.
There are three formats available to download. Scenes can be saved as MP4, WMV or AVI. All of them are at 1920x 1088 / 720 which means it rarely gets better than this. The pictures are also amazing and use little to no editing. Everything you can see is the result of good lighting and a perfect mix of indoor and outdoor settings, and of course the great experience of Arkisi. The photos came in zip files but they also have three different sizes available per set so you can choose whichever one fits your screen best. It also lets you shave off some minutes off of your download time.
Conclusion
There's nothing hotter than being teased by beautiful women. I find the mix of video and pictures great and the quantity more than sufficient for a website mainly focused on the photography aspect. The models are amazing and I can assure you that the ones you'll recognize look even hotter than anywhere else. This type of exclusivity makes EternalDesire one of the best sites to subscribe to.