DigitalPlayground
DigitalPlayground Review
Overview
Digital Playground is the best porn pay site for full length porn movies in HD. If you are looking for premier, traditional porn scenes, look no further. Digital Playground has some of the most hardcore action around. If you are somebody who wants to take a break from the daily grind of searching through countless porn scenes and wants something a bit more original, check out their adult movies as well. Digital Playground hosts some of the top rated adult movies the adult industry has to offer. Some of their greatest hits include "Pirates" and "The Hunted – City of Angels." While these are some of the more well known films, the site also offers plenty of other great adult movies.
A series they run is "Sisters of Anarchy," an adult spoof of the hit TV show. While these titles may strike some as being either cheesy or unprofessional, the porn movies are directed and starred by some of the hottest names in the adult film industry. A familiar face that many viewers may recognize is Jesse Jane. The adult actress and performer stars in both the adult movies the site have, as well as traditional porn scenes and scenarios. While the site carries a specialty with adult movies with itself, it also holds many premier scenes as well. If adult movies are not your biggest interest, check out the great scenes they have as well.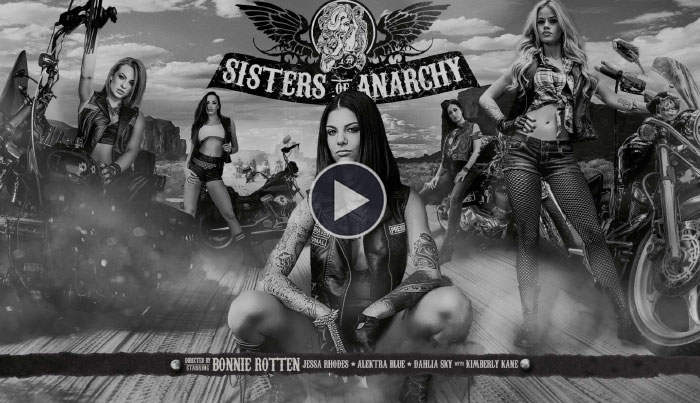 Design and Features
So movies are not your gig. If watching an hour long adult movie does not sound like a great time to you, don't be turned away just yet. Digital Playground also has tons of hardcore scenes starring the most familiar faces in the adult industry. Some of their most popular porn stars include Shyla Styles, Bonnie Rotten, and many more girls. The site also holds a few prominent actresses, simply dubbed as DP Legends. These legends are performers who have a huge hand in many of the site's primary attractions, as well as starring in their famous series. Speaking of series, the site offers tons of original and exclusive adult series. One of their more well know series is 4 Ever, a spoof of the hit TV show. If you are looking for a professional and
If you are looking for a professional and porn parody, this place is your go to source for adult parody content. Of course, the site also hosts original and exclusive videos as well. Here, a member can find their favorite porn stars doing what they do best in traditional porn scenes. Digital Playground has a lot to offer to members, and it is definitely a site to check out on your hunt for adult content.
Girls and Videos
There are a million reasons to become a member to Digital Playground, but we will start of first with the basics. Upon gaining membership to the site, a person is immediately granted to complete access to the site with zero limitations and zero restrictions. While that is a simple concept that many porn sites offer, Digital Playground packs much more than traditional scenes.
Members also gain access to all of the adult blockbuster films the site has, including the popular Pirates spoof. The site offers a whopping 2,700 videos as well as over 1000 high quality photos. Members, in turn, have full access to that cache of adult content. The site has daily updates that pump fresh content in everyday. With tons of content already in store and loads more being added, membership includes a vast and ever growing collection of adult content to enjoy. If you are looking for something a bit extra, the site also offers the ability for members to view some behind the scenes content of many of the adult movies and series. Here you can check out all the silly shenanigans that go on in between clips.
Conclusion
Becoming a member to Digital Playground is far easier than one could imagine. While many porn sites out there have a huge requirement list, this place only has a few simple fields that need to be filled out before you can dive into their vast collection of content. First off, a membership plan must be selected. The site has a few different plans to offer, so pick the one that best fits your needs.
The site has a 2 day trial for $1.00. This short but sweet trial grants full access to temporary members for three full days, allowing them the time to check out what the collection has to offer before settling on something more long-term. Digital Playground also has a one month plan for $29.99, and a three month plan for $19.88 a month. For those who are in it for the long run, Digital Playground also has a year long membership for only ten bucks a month. One you have a plan figured out, its time to fill out some other basic fields. You will need to set up a username and password, and decide how you want to pay. Members can pay with credit card or check.
3 months – $19.98 a month
Visit DigitalPlayground
or check some more about DigitalPlaygorund on other good review sites!