CzechCasting
CzechCasting
Overview
It's time to review one of the best amateur porn sites that consists only girls from Europe. Czech Casting is just one of 20 Czech AV porn sites, where each is covering some other topic. We also have Czech Home Orgy, Czech Bitch, Czech Massage and more. So you will get access to 20 different exclusive Czech porn sites. Entire content here is exclusive. There are currently 959 girls on Czech Casting. Each girl has short bio and description on their profile, where you can find some amazing photos.
Even before I first visited this site I liked amateur porn, I can't say it was my favorite, but I still enjoyed from time to time. But after joining this porn network, I caught myself spending hours and hours looking at all those beautiful girls. That's how big impression this site had on me. The site itself is very well designed, it's so simplified that it's a true pleasure exploring it. Everything you need is on its homepage – all girls are there, as well as links to all other sites from the network. You can also have a free tour before making decision about joining the network. Free tour consists of watching trailer that is a compilation of several casting videos, so you can see how that looks like.
Design and Features
Like I said, getting a CzechAv password you'll get access to 19 other adult sites, parts of Czech AV Network. But let's stick to our site. They are offering beautiful Czech amateur girls, exclusive content and several uploads per week. As they claim, "millions of members can't be wrong". While filling out your personal information you can also choose if you want to receive emails from them about every update. Only payment option here is by using credit card (Visa, Master, Discover, JCB) and you can choose from several membership plans.
Prices are given in American dollars but you can choose 5 other currencies. If you are from some of those countries, it's always good to exact amount of money that will be deducted from your account.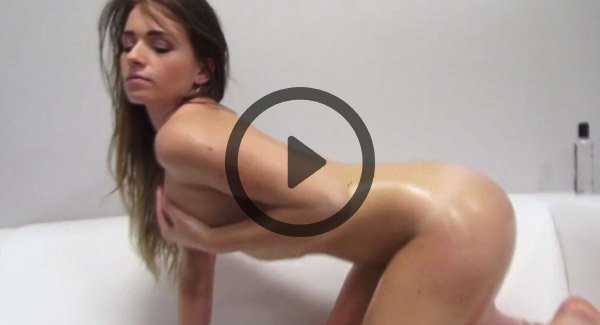 Girls and Videos
Models – I really need to start with this one. I think it is a biggest advantage of not just this specific site, but entire Czech AV network. It contains only hottest European amateur girls, they are mostly from Czech Republic, but there are also some girls from other countries such as Slovakia. You will have plenty reasons to enjoy.
Content Quality – Entire content has high quality – all videos are in HD, there are numerous photos for each model and resolution for every picture is just amazing (5616 x 3744).
Video length – These videos are not short, and that's good to know before joining this site. No video is shorter than 15 minutes and most of them are longer than 25 minutes. Each video has an introducing conversation between a model and some of Czech Casting's guys.
Bonus sites – With a CzechAv Pass you get access to 20 different porn sites for just $29.95 per month
360 Degrees – Newest photo galleries have several 360 degrees rotating pictures which is not something we used to see and it is definitely interesting to watch hot models rotating in front of you.
Subtitle – Dialogues are not in English but they have English subtitle on the bottom of the screen, in case you want to know what are they talking about.
No Zip Pack – When you are facing with a lot of pictures per gallery you expect to have an option for downloading all of them at once. Yes, 360 degrees rotating pictures at very high resolution are great, but this small problem is something that needs to be said and hopefully, it will be changed in the near future.
No Sorting Option – All models here are to be found on homepage, where the latest added girls are showed on top. So that's basically only available option for sorting content but it would be even better if they add an option to rate each girl, so you can see which girls are among top rated. Design of the site is very good and navigation is very easy, but not just because of a good design but also because of content size we have right now. Currently there are 32 pages of models and that's won't take too long to look at, but entire network is designed in the same way and it will become a bigger problem as network expands.
Conclusion
It was a true pleasure exploring this site and it definitely became one of the sites I frequently visit. Among casting porn sites, this one is ranked very high, mostly because of the models but it's not fair to forget about professionalism and hard work these guys put in building this site. If you are a fan of European girls, this network is the right choice for you as it will cover most of the areas we are all looking for. I highly recommend you visit this porn network and especially this site since Czech Casting is probably the best porn pay site on Czech AV network but it's up to you to rank them as you prefer. I would give 9.2/10 overall score for this specific site. Enjoy!
or check some more about CzechCasting on other good review sites!