BimboStoryClub
Overview
Remember those good old days lying in bed fantasizing about Princess Leia, Wonder Woman or Jessica Rabbit? No matter how much we poured over the comics or paused and re-watched the scenes, we still can't get those deliciously juicy doubles out of our heads! With the fervent libido of a freshie, the possibilities are endless (literally). Tucked away in the comfort of our beds stealing glances at torn pages of comics, who hasn't experienced the joy of imagining ever expanding breasts and the countless shenanigans? Oh, those wonderful days! Welcome to Bimbostory, the Comic styled Big Breasts Haven! Bimbostory is a niche site for the nerds, comic book lovers, and admirers of big breasted adventures. The idea of expanding breasts that whirl out of control is explored in all its endless possibilities. It features visually rich comics with beautifully elegant details, wonderfully crafted innovative stories that keep you hooked. The illustrators and designers happen to be excellent with very professional and authentic looking graphics. The stories are of the Sci-Fi genre with titles like Remote Chaos and Polar Intruder giving it an authentic appeal. The stories are very engaging, information-rich and are actually really scientific which enhances its appeal to the more cerebral amongst us. Access enables one to view all the premium artwork and stories at any time, frequent updates (twice to four times a month), forum access and freebies like HD wallpapers. The comics can also be downloaded as PDFs on individual purchases.
Design and Features
It is easy to notice immediately you enter this website that there is an artistic flare to everything they do. The generally white background with alternating blue and black is a great and simple way to present all the information on the website. right from the top of the page, the simple menu tab clearly depicts activities that you can hope to have on the site. There is a tab for home, one for stories where you can access all the stories currently on the site. There is a tab for community where all bimbolovers can get added information on bimbo stories. The community tab opens a world of opportunities to all those who love this story site. On the community tab, you get to meet other bimbo lovers and possibly share your experience and feedback on different stories. Those who have a plot that they will like to see developed into a story also get a chance to showcase their talent. Even those who are illustrators and caricaturist have their place in the community section. The user interface is very suave and looks professional. The whole site is designed like a comic book which is brilliant and geared towards its target audience. Bright visually engaging artworks and compelling design make this site a visual treat! The artworks load really fast and there is not much lag in the display even though the quality is top notch. One can read the few pages of preview to get an idea of the designing and quality beforehand. The free preview details the brief gist of the story, cover pages, and the creator info. Watch as those nimble breasts swell and expand to mammoth sizes busting buttons and trying to escape the clutches of clothing, coming out of every nook and cranny! Breast Expansion revels in gigantic cleavage and forever growing breasts (and ass) that never seem to stop growing. Interestingly there is another bottom page menu right at the bottom of the home page. This series of the menu contains tabs for series, one-shot, writer, illustrator, archive, characters and tags. These tabs as their names suggest leads you to different areas of the website where you can find writers. As an added bonus, you can always download a wallpaper of some of your favorite characters.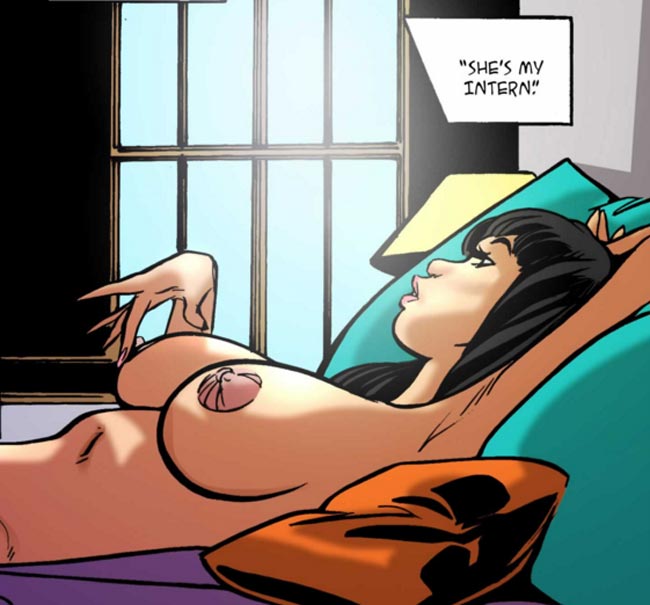 Girls and Videos
Bimbo Story Club is a place for those who love comic porn to read some of the most creatively drafted stories that you can ever hope to find. The artwork is generally either one-time or a series which is updated frequently. Stories involve a breast expanding remote control, a masked vigilante with colossal jugs and holographic sex simulator spaceships to name a few. The breast expansion niche is composed of a few user created 3-D movies, artwork and hentai. It also sometimes features lactation, ass expansion, expansion via implants, stuffing, and other related sub-fetishes. As of now, it doesn't have dedicated players in the segment which makes this site one of its kinds. You will find stories like Lilith which is a four chapter story that focuses on female genital parts, big boobs, and lactation. The story is about and evil spell cast over the world with characters like Emily trying to save the world only to be easily derailed by their lust. The island of dreams is all about male dominance as the likes of Mrs. Janice Leeds, Janice and Mali take their domineering spirits to all new heights. It is all about female on female sex, women dominating men with their sexual requests. Those who are interested in reading only special chapters can get them for as little as cheaper than other websites. However, it becomes cheaper when you are a member of the site and get full access to all available stories.
Conclusion
Bimbo Story Club offers one of the most innovative stories, sexy girls, and stunning graphics all rolled in one. This is a great place to go to when you want to take your mind some of the days care. It is not every day that you feel like watching real people in porn videos. Sometimes reading, aided by some explicit visual art is enough to get you in the right mood. If you like Comics, Big Breasts, and an endless insatiable Imagination, this is for you. Bimbo Stroy Club has lots of stories to keep you busy. Prepare for things to get massive!!
Get your BimboStoryClub