50PlusMILFs
50PlusMILFs Review
Overview
50PlusMILFs is a website that features mature amateur women waiting to get their saggy titties sucked and their loose vaginas fucked hard to satisfy their lust for hard cocks. These women are old alright, you can see that with their out of shape bodies and graying hair, but they sure as hell know how to fuck!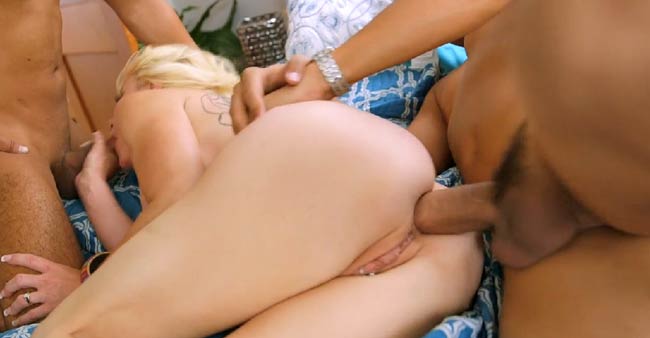 Design and Features
The design of the website has a different feel to it, it is kinky, to say the least, it got a lilac background with a brinjal rescue pattern on it and there is a purple foreground to cover the menu and videos area. There is a logo on the top left the side of the website and a slogan next to it that reads "Old enough to know better and horny enough to not care". These women know what they're doing is wrong, infidelity is certainly not what their spouses signed up for when they married them but it's perhaps them not being able to satisfy them sexually that they resort to fucking other men in the first place.
So these women choose to fuck hard cocks and slobber over them. As soon as you enter the website you are greeted with a landing page which features a couple of women bare-chested and enticing you. If you agree with the terms you may enter and upon entering, you have a video with a bunch of screens of the contents and a funny thing is each video has a mention in the bottom right corner telling the age of the woman, I thought that was an interesting little touch.
Girls and Videos
The women here on are a delight, they may be old, but some of them really know how to take care of themselves! A 65-year-old looks like a 40-year-old and a 50-year-old looks like a 33-year-old at times. Their pussies are also tight for some of them and their asses are round and perky. These women, needless to say, may have had a lot of sex and that experience definitely shows when you see them in action.
There are over 245 scenes for you to see with an average of 30 minutes runtime. They can be downloaded in MP4 at 4000k at 1280×720 resolution and WMV at 1500k at 640×480 resolution. In a browser, they can be viewed at 1280x 720 using Flash. You also have the option of watching pictures, with over 196 galleries and 30 pictures each to choose from and yes, you can download them in Zipping files easily.
On the mobile, 50PlusMILFs is just fine, you won't have any trouble navigating through the screens and the menus fit right into the screen just fine whether it's a mobile, a tablet, an iPad, they run smoothly, even operating systems like iOS, Android, Linux, Windows, it all runs through smooth with no issues. Videos have a few seconds of waiting time but other than that there are no problems.
Conclusion
If you are into mature women and like to see some experience behind the moves then this website is for you. 50PlusMILFs will satisfy all your needs to watch some old women having the fuck of their lifetime as the male pornstars are professional and take the matter on hand very well. You can trust them to work their magic and turn an old rickety lady jumping, moaning and groaning with pleasure like a pornstar girl.
Some of the scenes feature women squirting with pleasure and as we all know, a man has satisfied a woman if she is squirting. You should definitely take a look at the website as joining will ensure access to two other sites as well.
or check some more about 50PlusMILFs on other good review sites!
Topporn.net deal is: Trial $2.99 | Month: $29.99 | Year N/A